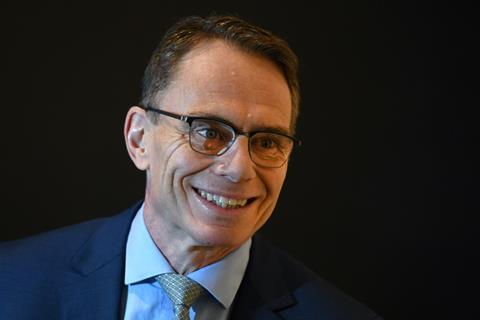 The current chair of Shell, Andrew Mackenzie, has been chosen to chair the UK's largest public funding body for scientific research.
Business secretary Kwasi Kwarteng has selected Mackenzie to lead the UK research and Innovation board, according to an announcement from the government's Department for Business, Energy and Industrial Strategy.
Mackenzie previously worked as an academic geochemist, developing new techniques for use in oil exploration and extraction. He later embarked on a business career that has included leadership roles at major oil and mining companies, including Rio Tinto, BHP Billiton and, most recently, Shell.
Mackenzie is expected to take over the role this summer, replacing John Kingman who announced his intention to step down last autumn. The appointment may be subject to a hearing by the House of Commons science and technology committee.
'The Covid-19 pandemic has underscored our dependence on research and innovation, and the exceptional contribution the UK has made to solutions the world can embrace,' said Mackenzie. 'Meanwhile we continue to address the enormous challenge of climate change, which will define our generation and the world we leave for our children.'
'I am honoured to be offered the opportunity to help guide the work of UKRI and steward the extraordinary talent available in our universities, research institutions, charities, business and governments across the UK,' he added.

Science correspondent, Chemistry World