Former universities and science minister Jo Johnson returns to old job in new prime minister's government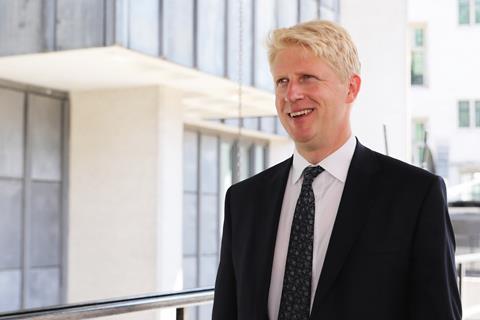 The UK's new prime minister Boris Johnson has chosen a familiar face as his science and universities minister: his brother Jo Johnson, who previously held the post for two and a half years.
In 2015, Jo Johnson was appointed science minister – a position shared between the Department for Business, Energy and Industrial Strategy and the Department for Education – under Prime Minister David Cameron. Over the next two and a half years, Johnson introduced the Higher Education and Research Act, which brought about sweeping changes to the UK academic landscape. This included launch of a teaching quality assessment for universities and creation of a single funding organisation that brought together the UK's seven research councils.
Delighted to be appointed unis & science minister (for the 4th time…by a 3rd consecutive PM). Really looking forward to working again with our world-class unis, scientists and innovators - our greatest national asset + key to our future as a knowledge economy https://t.co/jqcwgxPgyX

— Jo Johnson (@JoJohnsonUK) July 26, 2019
Johnson doesn't have a science background but studied modern history at the University of Oxford. He worked first as an investment banker and later as a journalist before becoming Conservative MP for Orpington in 2010.
May's January 2018 cabinet reshuffle saw Johnson become transport minister – a post from which he stepped down from in early November 2018. In resignation letter, Johnson called May's approach to Brexit 'a con on the British people' and advocated for a public vote on the final withdrawal deal.
Jo Johnson is a vocal opponent of the Augar review, which proposes wide-ranging reforms to the academic sector, including cutting university tuition fees from £9250 to £7500. If put into practice, this create a £1.8 billion funding hole and would leave particularly costly science and engineering departments struggling.
He replaces Chris Skidmore, who has been in office since December 2018, when his predecessor Sam Gyimah also quit over the government's proposed Brexit deal.