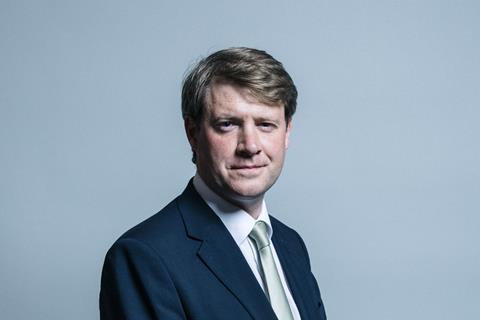 Chris Skidmore has been returned to the post of minister of state for universities, science, research and innovation in the UK, five days after Jo Johnson dramatically resigned from the role saying that he was torn between family loyalty and the national interest. Skidmore previously held the position under former prime minister Theresa May between December 2018 and July 2019, before being appointed a health minister.
Skidmore announced his new role on Twitter, posting the caption, 'Better dust off the lab coat…'.
Better dust off the lab coat... pic.twitter.com/g134Rc9rlo

— Chris Skidmore (@CSkidmoreUK) September 10, 2019
It was later confirmed on the government website that Skidmore had left his role at the Department of Health and Social Care and became science minister effective 10 September.
Many members of the scientific community have welcomed him back to the role, with chief executive of Universities UK, Alistair Jarvis tweeting: 'Very good news. Welcome back Chris!' He was also congratulated by fellow MP and previous science minister Sam Gyimah, who resigned over Theresa May's handling of Brexit.
Congrats on the move, Chris.

— Sam Gyimah MP (@SamGyimah) September 11, 2019
During his previous tenure as science minister, Skidmore was praised for his push to increase R&D funding, helping to contribute an extra £91 million to the 2019–2020 funding pot. He was also involved in the plan to establish a research integrity committee in 2020, as well as promoting greater gender diversity in UK universities.
This appointment marks yet another change of science minister, this being the fourth in the last two years, although only three MPs have occupied the position. Both Jo Johnson and Chris Skidmore have now held the role twice, while Sam Gyimah was science minister January to December 2018.