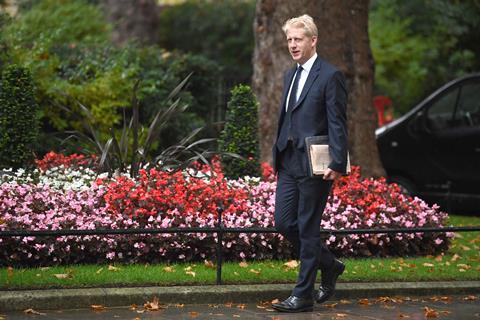 Boris Johnson's younger brother Jo Johnson has resigned his post as science and universities minister and will step down as an MP at the next general election. Jo Johnson has disagreed with government policy on Brexit in the past and his latest departure is once again linked to this issue. Many in UK scientific and academic circles have been disheartened by his resignation, calling him an excellent advocate for science and universities.
'In recent weeks I've been torn between family loyalty and the national interest – it's an unresolvable tension & time for others to take on my roles as MP & Minister,' Jo Johnson tweeted yesterday.
It's been an honour to represent Orpington for 9 years & to serve as a minister under three PMs. In recent weeks I've been torn between family loyalty and the national interest - it's an unresolvable tension & time for others to take on my roles as MP & Minister. #overandout

— Jo Johnson (@JoJohnsonUK) September 5, 2019
Scientists for EU, a campaign group led by UK scientists that wants to keep the UK in the EU, responded that Johnson understands the UK science community well, and he will be missed. 'Jo Johnson MP quits,' the organisation tweeted. 'He was a superb science minister, resigned on principle – and this is a major loss to the government.'
Jo Johnson studied history at Oxford and later earned an MBA and going on to become an investment banker, before working as a journalist at the Financial Times. He became an MP in 2010 and was appointed science minister in 2016 by David Cameron when he was returned as prime minister with a Conservative majority. Jo Johnson resigned from the government in 2018 over then prime minister Theresa May's handling of the UK's departure from the EU. He was reappointed as science minister in July by his brother. Boris Johnson has announced his intention to leave the EU by the 31 October deadline regardless of whether there is a deal is in place to govern future relations with the world's largest trading bloc.
I enjoyed working with you in your time as minister for science and universities. I'm sad to see you leave politics but in the current situation it is surely the right decision.

— Brian Cox (@ProfBrianCox) September 5, 2019
There is a pervasive fear in the research community that a 'no-deal Brexit' will seriously damage scientific collaboration with colleagues in the EU. Not only could those interactions be hampered by crashing out of the EU, but there is also the worry that UK scientists may suddenly no longer be eligible for research funding from European programmes.
Simon Hughes, a former MP and minister who was appointed chancellor of London South Bank University last year, also expressed his regret at Johnson's departure, thanking him for his commitment to higher education, science and research. 'Government is weaker without him,' Hughes tweeted. Helen Margetts, a political scientist at the University of Oxford, tweeted: 'The government has lost a great science minister today, who really wanted to champion universities.'
Some in academic circles suggested that pressure from the university sector played a part in Jo Johnson's decision to resign.
Jo Johnson bowed out just a day after UK chancellor Sajid Javid pledged that R&D funding would be increased in the first year after the UK leaves the EU. However, Royal Society president Venki Ramakrishnan cautioned that those words are 'overshadowed by the cloud of Brexit that hangs over the UK'. He said continued uncertainty is 'damaging for the research community' and threatens its workforce, international collaboration and funding.

Rebecca became the US Correspondent for Chemistry World in September 2014, based out of Washington, DC, after writing for the magazine on a freelance basis since 2007.
View full profile