The role of universities and science minister has been split in two in the recent UK government reshuffle. After some initial reluctance to confirm the responsibilities of the ministers involved, it appears Amanda Solloway is the new science minister within the Department for Business, Energy and Industrial Strategy (BEIS) and Michelle Donelan is the new minister for universities within the Department of Education.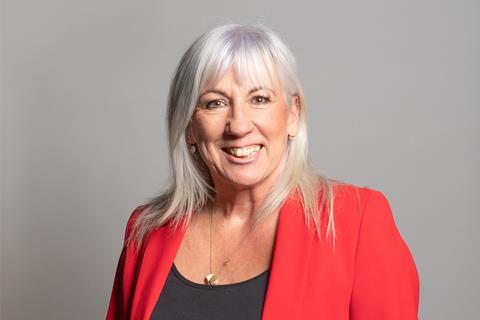 The government has bounced around the briefs of universities and science for several years. But this is the first time since 2010 that they are held separately, and the first time since 2007 that they fall under the jurisdiction of different departments.
Solloway was elected to Westminster in 2015, lost her seat in 2017 and was re-elected in 2019; she represents Derby North and voted to remain in the European Union in 2016. She sat on the BEIS select committee, and the education skills and the economy sub-committee. Before entering parliament, she spent 15 years working in human resources.
Let's hope that Amanda Solloway stays long enough to get up-to-speed on a challenging and diverse brief

Martin Rees
Donelan was a marketing consultant before her election as the MP for Chippenham in 2015. She was appointed parliamentary private secretary (PPS) to the attorney general in 2017, and PPS to the international trade secretary and an assistant government whip in 2018. She also voted remain.
Missing link
'We are finally getting two people in charge,' says Nick Hillman, director of the Higher Education Policy Institute. ' This was always likely to happen eventually, but it might not be an improvement. A single minister can at least bridge gaps between departments in a way two ministers cannot. Now, the strengthened Number 10 might step in more often.' Hillman uses the example of the Augar report's recommendation for lower tuition. 'Chris Skidmore [the previous minister] could consider the impact across both teaching and research as the minister in charge of all higher education policy. Now, Donelan has an interest in fee levels but not in research funding. Similarly, Solloway will have a majority interest in postgraduate research, but less sway over policy on taught postgraduate courses.' The government is expected to respond to the Augar review later this year.
Daniel Rathbone, assistant director at the Campaign for Science and Engineering (CaSE), is also cautious about what the separation of the ministerial profiles for science and universities might mean for research. 'The way R&D in universities is funded is complex. At CaSE, we have long warned that any policy changes on university funding must be closely scrutinised in order that they have no unintended consequences that lead to a reduction in the funding available for R&D. This will be doubly important now that the ministerial link between science and universities has been removed.'
First day in the new ministerial job! Exciting times ahead. pic.twitter.com/fbRxaDrqED

— Amanda Solloway (@ASollowayUK) February 18, 2020
'I do hope that the kind-of, sort-of, not-quite announcement of Amanda Solloway's appointment is just a communications misstep, and doesn't indicate that she's kind-of, sort-of, not-quite empowered in the post,' comments John Womersley, director general of European Spallation Source. 'The role of science minister is too important, and too critical right now, for this to be anything other than an important, visible, decision-making role. I hope she sits at cabinet, as many of her predecessors have done.'
Meanwhile, astronomer royal Martin Rees points out that this is the fourth change in the holder of this post in little over a year. 'Let's hope that Amanda Solloway stays long enough to get up-to-speed on a challenging and diverse brief.'