BP has agreed to pay an $18.7 billion settlement to five states damaged by the Deepwater Horizon oil spill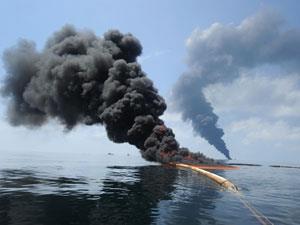 BP has reached an $18.7 billion (£12 billion) settlement with five Gulf Coast states over the Deepwater Horizon oil spill in 2010, avoiding prolonged litigation regarding environmental damages resulting from what has been deemed the largest environmental disaster in US history. The agreement, announced on 2 July, is between BP and Alabama, Florida, Louisiana, Mississippi and Texas.
The settlement comes on top of more than $28 billion that BP has already spent on cleanup costs and damage claims related to the April 2010 explosion of the Deepwater Horizon oil rig off the coast of Louisiana, which killed 11 workers and resulted in millions of barrels of oil being spilled into the Gulf of Mexico.
Specifically, BP will pay a $5.5 billion civil penalty under the Clean Water Act over 15 years, and it will also pay $7.1 billion to the US and the five Gulf states over 15 years for natural resource damages. Those funds are in addition to the $1 billion that BP has already committed for early restoration, and the company will also set aside an additional $232 million to cover any further natural resource damages that are currently unknown. In addition, a total of $4.9 billion will be paid over 18 years to settle economic and other claims made by the five Gulf Coast states, and up to $1 billion will be paid to resolve claims made by more than 400 local government entities.
'For BP, this agreement will resolve the largest liabilities remaining from the tragic accident and enable BP to focus on safely delivering the energy the world needs,' stated Bob Dudley, the company's group chief executive. For the US and the Gulf in particular, he said the settlement will 'deliver a significant income stream over many years for further restoration of natural resources and for losses related to the spill.'
US Attorney General Loretta Lynch said the agreement, if approved by the court, would represent the largest settlement with a single entity in US history. It would help repair the damage done to the Gulf economy, fisheries, wetlands and wildlife, and would bring lasting benefits to the Gulf region for generations to come, she said.