Dow's $19 billion merger
Dow Chemical has announced a $19 billion (?9.5 billion) deal to buy Philadelphia-based speciality chemicals firm Rohm and Haas, a move Dow claims will make it the world's leading speciality chemical and advanced materials company.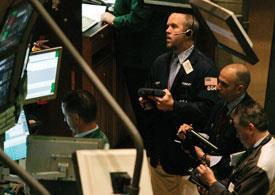 Dow says the agreement progresses its long-term strategy to increasing its speciality chemicals business, while reducing its reliance on highly cyclical, low-margin bulk chemicals. In December 2007 Dow sold 50 per cent of its plastics business to Kuwait Petroleum, setting up an $11 billion joint venture and receiving $9.5 billion for the stake. Collectively, the two deals increase the proportion of Dow's sales that are made up of performance products and advanced materials from 51 per cent to 67 per cent.
As well as income from the Kuwait Petroleum deal, part of the financing for the Rohm and Haas purchase comes from private equity. Warren Buffett's Berkshire Hathaway will provide $3 billion, while the Kuwait Investment Authority will invest $1 billion.
The deal depends on approval by Rohm and Haas shareholders - but Dow's $78 per share offer represents a 74 per cent premium on the closing share price on 9 July, the day before the deal was announced. Dow plans to retain the Rohm and Haas name for the company's advanced materials business, and current relevant Dow businesses from polymers to coatings will be integrated into it.
Dow chairman and CEO Andrew Liveris says the merger will bolster the company's earnings per share through the next industry trough, predicted to be in 2010/2011. However, both companies have struggled in the recent slowing market and, unlike many of their competitors, reported falling sales in the first quarter of 2008. Following Dow's 28 May announcement to increase prices across its entire product portfolio by up to 20 per cent (see Chemistry World , July 2008, p14), on 24 June the company announced further price rises of up to 25 per cent in a bid to tackle rising feedstock, energy and transport costs. The company is also cutting production or idling plants across North America and Europe as demand slows.
Meanwhile, on 17 June Rohm and Haas announced the axing of 925 jobs, as part of a plan to streamline its activities to restore profitability. The company will also cut back capacity at various North American facilities. Company chairman and CEO Raj Gupta said the moves were part of a planned restructure, brought forward due to 'rapid erosion of business conditions in the US'.
CHEMISTRY INDUSTRY
Solutia split
US materials business Solutia is considering splitting off or selling its nylon business, and has hired HSBC Securities to explore the alternatives. In 2007 the nylon business generated 51 per cent of Solutia's total revenue, and the company says the split would better position both the nylon business and the rest of the company for further growth.
Ashland's herculean deal
US speciality chemicals company Ashland will pay approximately $3.3 billion
(?1.65 billion) to acquire Hercules, an additives company that is one of the world's leading suppliers of speciality chemicals to the pulp and paper industry. The transaction, which would create a major, global specialty chemicals company, is expected to close by the end of 2008.
Sabic-Sinopec deal expanded
Saudi petrochemicals firm Sabic and China's Sinopec have announced they are to expand the scope of their joint petrochemicals plant in Tianjin, northern China. The project, currently under construction, was initially announced in January with a $1.7 billion budget, but that has now been increased to $2.5 billion, to increase capacity and expand the range of products produced.
Switched on superconductivity
French industrial gas company Air Liquide say the world's first high voltage superconductor cable to be used in a real power grid has been connected up by the Long Island Power Authority in New York. The 600 metre long cable carries enough power for 300,000 homes, and is intended to demonstrate that superconducting cables can be used in a commercial power grid. Air Liquide have developed the liquid nitrogen cooling and distribution system, which keeps the cable at -200?C, low enough for it to superconduct.
Bayer's Brazilian investment
Bayer is to invest around
100 million (?79 million) upgrading its facilities at various of its sites in Brazil - including plants for the production of plastics precursors and crop protection products. The company says it plans to expand it position in the region - and that sales in Brazil reached
1.2 billion in 2007, making it one of Bayer's top 10 markets.
Saudi refinery deal signed
Saudi Aramco and French petrochemicals firm Total have signed an agreement to form a joint venture - the Jubail Refining and Petrochemical Company - to build a refinery in Jubail, Saudi Arabia. As well as fuels, the facility will produce 700,000 tonnes per year of paraxylene, 140,000 tonnes of benzene and 200,000 tonnes of propylene. The project is due to be completed in 2012.
Price fixers fined
The European Commission has announced the latest fine for a chemicals cartel, this time charging aluminium fluoride producers a total of
4.97 million for price fixing. Italy's Fluorsid and Switzerland's Minmet, Soci?t? des Industries Chimique du Fluor of Tunisia, and Mexico's Industrial Quimica de Mexico and Q.B. Industrias were charged over
1.5 million. Norway's Boliden Odda avoided a fine by revealing information on the cartel.
PHARMACEUTICALS
Investors frown on Fresenius deal
German healthcare group Fresenius has agreed to buy US-based APP Pharmaceuticals for an up-front payment of
$3.7 billion. Fresenius could pay a further $970 million if generic intravenous drug maker APP reaches certain financial targets. Fresenius says the deal brings it into the US pharmaceutical market, but investors were unimpressed with the agreed price and the company's shares fell over 9 per cent following the announcement.
Huntsman and Hexion set for September showdown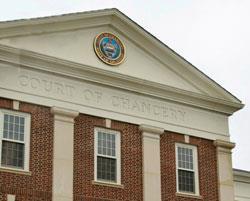 The legal clash between US chemicals firms Hexion and Huntsman over their proposed merger is set to be decided in a Delaware court in September.
In July 2007, Huntsman agreed to be bought by Hexion for $10.6 billion. But Hexion is now looking to back out of the deal, arguing that, because of Huntsman's poor recent performance, the funding structure of the deal would render the combined company insolvent, citing a report it commissioned from financial advisory firm Duff and Phelps. Huntsman disputes the opinion, and says that it does not excuse Hexion from its commitment to buy the firm.
The Delaware court set to decide the argument agreed on 9 July to granted Huntsman's request to accelerate the trial. Scheduled to start on 8 September, the trial should now finish in the second week of September - leaving enough time for the merger to be consummated before the 2 October merger deal deadline, should Huntsman win the trial to force the merger through.
Meanwhile, on 1 July the European Commission approved the merger, subject to Hexion divesting certain epoxy production and R&D facilities in the US and Germany to relieve competition concerns.
Lilly merger
US pharma giant Eli Lilly has announced a merger agreement with San Diego drug discovery company SGX Pharmaceuticals for $64 million. Lilly has been collaborating with SGX to access the company's proprietary structure-guided drug discovery technology since 2003. SGX also has several kinase-targeting pre-clinical oncology compounds in development.
Roche stops HIV drug research
Swiss pharmaceutical company Roche has suspended its HIV drug research programme, after deciding that none of the candidates in its current pipeline are significantly better than existing drugs. The company had several candidates in preclinical trials.
Novartis to buy Speedel
Novartis is to acquire fellow Swiss pharmaceutical company Speedel for a total investment of SF907 million (?444 million). Speedel produces high blood pressure treatment Rasilez, which Novartis currently sells under license. Rasilez is seen as a potential replacement for Novartis's Diovan, the
company's biggest seller, earning over $5 billion in 2007. Diovan is due to lose patent protection in 2012.
GSK drug setback
An expert panel has advised the UK National institute for health and clinical excellence (NICE) not to provide GSK breast cancer drug Tyverb free on the National Health Service, saying that the drug isn't effective enough to justify its approximately ?21,000 annual cost. The drug is a second line treatment, intended for patients no longer responding to standard chemotherapy and Herceptin.
Meanwhile, in a bid to avoid such decisions in the future, GSK's head of R&D has met with healthcare officials from the UK, France, Italy and Spain to discuss the drugs in GSK's pipeline that governments would be likely to fund, and what data they would need to convince them to buy the drugs. The company says it will prioritise its research efforts accordingly.
Big pharma collaboration
US drugmakers Pfizer, Merck and Eli Lilly are to co-fund the launch of Enlight Biosciences, which aims to develop technology to speed up drug discovery. The announcement marks the first time any of the three have collaborated with rivals for a commercial project. Successful technology developed by Enlight will be spun off as a new company, with the three funders given the option to license the technology and buy shares in the new firm.
Copycat contraception
US generic drugmaker Barr has signed a licensing agreement to sell Bayer's contraceptive pill products Yasmin and Yaz in the US - despite the ongoing legal dispute between the two firms over Bayer's patents for the drugs. Bayer will receive a percentage of the revenue Barr earns on the drugs, the exact amount depending on whether Bayer successfully appeals a March 2008 US court decision which invalidated a Yasmin patent.
Big pharma heads to cosmeceutical market
The FDA has approved the first cosmeceutical product from Johnson & Johnson's new aesthetics group - Evolence, an injectable collagen used to correct facial wrinkles. Analysts say the approval marks the first time a big pharmaceutical company has moved into the US cosmetic drug market, which has grown dramatically in recent years. Evolence has been available in several countries outside the US since 2004.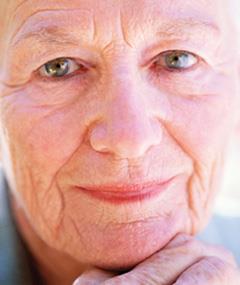 The dermal filler was initially developed by Colbar LifeScience, an Israeli company bought by J&J in 2006. The US firm is keen to stress that the product is based on 'naturally sourced collagen' - the raw material comes from pig tendons - as rival products such as Allegan's Juvederm are synthesised from hyaluronic acid. However, where Juvederm has FDA approval to claim its effects last for 12 months, J&J only received approval for claims it is effective for 6 months - although the company plans to submit additional data to seek a 12 month label.
Drug regulators team up
US, EU and Australian drug regulators are to collaborate in their inspections of overseas drug manufacturing facilities, as part of a pilot programme. The three authorities will jointly plan, allocate and conduct inspections, and share the information they gather. The FDA has been criticised for its lack of overseas inspections, following the import of tainted heparin linked to 80 deaths in the US earlier this year.
FDA urged to up standards
An FDA expert panel has said the regulator should raise the bar when approving new diabetes drugs by requiring pharmaceutical companies to supply long term studies showing the drug has no cardiovascular risks. Last year an analysis of GSK's type 2 diabetes drug Avandia found the drug increased the risk of heart attack, triggering the FDA to add a black box warning label to the drug.
Closed Pfizer labs reopen
Pfizer employees whose laboratory the company planned to close as part of its $1 billion cost-cutting drive have raised 11.1 billion yen (?52.5 million) to start a new company and reopen the labs. The new firm, to be called RaQualia Pharma, has the rights to develop 12 experimental drugs, as well as three current drugs for the Japanese market, and has targeted sales of
4.1 billion yen by 2010.
Sanofi's shot in the arm
French pharmaceuticals firm Sanofi-aventis has opened a €100 million vaccine production facility in France, intended to meet growing global demand - the company predicts world demand for vaccines will double by 2016. The facility can produce vaccines against 20 diseases, but can readily be switched to make flu vaccines in the event of a pandemic.
Cervarix delay
GSK's bid for US approval for its cervical cancer drug Cervarix has been further delayed, as the company now plans to submit data to the FDA from a clinical trial not set to end until later in 2008. The FDA had previously delayed its review of Cervarix, in December 2007, asking GSK for extra data. The company now says it does not expect a decision from the FDA before late 2009.
Patent protection
Anglo-Swedish pharmaceutical firm AstraZenaca has won a US court ruling protecting the patent for its blockbuster antipsychotic drug Seroquel. Generic drug makers Teva and Sandoz (owned by Novartis) had both been seeking FDA approval for copies of the drug, whose patent runs until 2011. Seroquel is AZ's second biggest seller, earning the company over $4 billion in 2007.
Alabama fines
GlaxoSmithKline and Novartis have been charged $114 million by the state of Alabama after having allegedly overcharged drug prices paid by Alabama's Medicaid program. GSK has been fined $81 million and Novartis $33 million in compensatory damages. Both pharmaceutical companies are considering to appeal and deny any inflated drug prices. In February 2008, the state fined AstraZeneca $215 million as part of the same investigation.
Cholesterol drug
US drugmaker Merck has met with the FDA over the US regulator's surprise rejection of experimental cholesterol drug MK-542A (formerly known as Cordaptive) in April. Merck says the FDA recommends waiting for the company's Thrive clinical trial to complete in 2013 before resubmitting - a long delay for a drug Merck hoped could earn $2 billion per year. The company says it hopes to present new data to the FDA in 2010.
Pharma lobby spend soars
The amount of money the pharmaceutical industry spends lobbying the US government rose to $168 million in 2007 - an industry record, and 32 per cent higher than 2006 - Washington watchdog group the Center for Public Integrity has calculated. During 2007 the lobbyists succeeded in preventing legislation to curb direct-to-consumer drug advertising, among other issues.
AGROCHEMICALS
Dow and Bayer receive green awards
Germany's Bayer has won the 2008 Environmentally Friendly Technology award from the Federation of German Industries for its new chlorine production process, which cuts energy use and carbon dioxide emissions by 30 per cent. Bayer developed an oxygen depolarised cathode to make chlorine from hydrochloric acid - a by-product formed during polyurethane production - via an electrolysis process.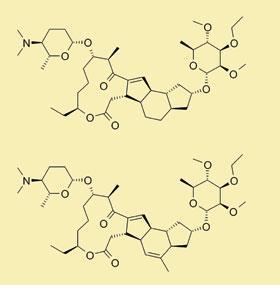 Meanwhile, the agrochemicals arm of US chemicals giant Dow has been awarded a 2008 Presidential Green Chemistry Challenge Award, for its insecticide spinetoram. The award highlights the compound's low toxicity to non-target species, and its low impact chemical synthesis. Spinetoram is made by modifying the naturally occurring fermentation products spinosyns J and L, via a synthesis in which catalysts and most solvents and reagents are recycled.
Pest protection
Bayer has received the key US and Canadian regulatory approval for spirotetramat (see Chemistry World , November 2007, p10), the active ingredient in its Movento insecticide. Spirotetramat can control a broad range of sucking insect pests because it gets taken up and transported throughout the whole plant.
Insecticide agreement
Syngenta has signed a crop protection technology agreement with US specialty chemicals maker DuPont. The companies will share the costs of regulatory studies for DuPont's Cyazypyr, a new insecticide to control moths and sucking insects such as leafhoppers and aphids. Syngenta will also give DuPont access to other chemicals, which DuPont plans to use in herbicide mixtures for use on corn and sugarcane.
ENERGY
Fuel from rubbish
Canadian firms GreenField Ethanol and Enerkem have received Can$20 million government funding to build the world's first industrial scale facility to produce bioethanol from municipal waste. The plant, to be built in Edmonton, Alberta, will produce 36 million litres of ethanol per year by gasifying the waste into syngas (carbon monoxide and hydrogen), which is catalytically converted into ethanol.
Meanwhile, UK petrochemicals firm Ineos says it plans to start making bioethanol from municipal waste, using its own patented process, within two years. Ineos has piloted the use of bacteria rather than catalysts to make the ethanol.
Carbon capture competition
UK Business Secretary John Hutton has announced four companies that have passed the pre-qualification stage of the competition to build a carbon capture and storage demonstration plant. BP Alternative Energy, E.ON UK, Peel Power and Scottish Power will all now enter discussions with the government, before the winner is announced. The plant, due to become operational in 2014, will be built with financial backing from the government.
IN BRIEF
DuPont boosts Asian capacity
DuPont is increasing production capacity in Asia for its nylon and polyamide resins. The company is expanding by 65,000 metric tonnes its capacity at two plants, in Shenzhen, China, and Ulsan, South Korea.
Wafer polish
Germany's Evonik and BASF have agreed to collaborate to develop the next generation of slurries, incorporating ceria nanoparticles, used to polish the surface of silicon dioxide wafers found in computer chips. Demands on the polish process increase as chips become smaller.
Gardasil sales disappoint
Merck shares fell almost 5 per cent after a UBS analyst report highlighted falling sales of cervical cancer vaccine Gardasil, suggesting the drug might miss sales targets by $50 million. The company has also released a statement refuting links between the vaccine and incidents of paralysis and death.
Bayer buy-up
Germany's Bayer has bought the haemophilia drug research portfolio from US-based Maxygen, for an up-front payment of $90 million, with a further $30 million payable on certain developmental milestones being reached. Maxygen's lead compound will start Phase I clinical trials in the third quarter of 2008.
Stent green light
Abbott Laboratories has received US Food and Drug Administration (FDA) approval for its drug-eluting Xience V stent. The device, used to prop open diseased blood vessels, has proven better than the current competition in clinical trials, and is expected to capture a large proportion of the $2 billion US market.
Shire deal
Shire, the UK's third largest drug maker, has agreed to buy Germany's Jerini for €328 million. As part of the deal, the British biopharmaceutical company will obtain the experimental drug Firazyr, developed for the treatment of acute attacks of hereditary angioedema.
Melnyk battles on
Eugene Melnyk, the founder and former CEO of Canadian pharmaceuticals company Biovail, has failed in his bid to convince the company's shareholders to install a new board of directors at the struggling firm. However, Melnyk is disputing the validity of the shareholder vote.
Pfizer fined $975,000
Pfizer has agreed to pay a near $1 billion fine to settle allegations that it violated the Clean Air Act at its former manufacturing facility in Groton, Connecticut, US. The fine doesn't relate to a specific leak - Pfizer was in violation of the Act for failing to properly monitor its plant to quickly detect and repair any air pollutant leaks.
Building biologics
Swiss firms Novartis and Lonza are to collaborate to develop the pharmaceutical firm's biologic drugs. Lonza will work with Novartis in the development, scale-up and manufacture of its biologic drug pipeline.
Plant growth
Sabic says it will build a new polypropylene compounding plant in Genk, Belgium, to come on-stream in early 2010. Initial capacity at the facility will be 140 000 tonnes - but could be expanded to 170 000 tonnes.
GSK snaps up insomnia drug
UK pharmaceutical giant GlaxoSmithKline will pay around ?1.2 billion to Switzerland-based biopharmaceutical firm Actelion, for the rights to develop and sell Actelion's insomnia drug Almorexant. The drug is currently in Phase III, and both companies say it has 'first-in-class potential'.
ACC's new boss
Former Democratic congressman Calvin Dooley will succeed Jack Gerard as president and chief executive officer of the American Chemistry Council. Gerard will move on to the top job at the American Petroleum Institute.