Industry news, April 2009
Merger goes ahead as Dow, Rohm and Haas settle dispute
Dow Chemical has finally agreed to complete the acquisition of speciality materials firm Rohm and Haas in a $15.3 billion (?11 billion) deal after the two firms settled their dispute over the planned merger.
The takeover, which will create the world's largest advanced materials and speciality chemicals business, was initially agreed in July 2008, and will now go ahead following a deal that will increase the number of job losses, plant closures and divestments at both companies.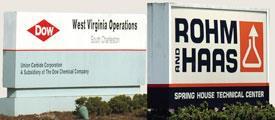 Originally, Dow's acquisition was to be partly financed by the gains from placing the firm's polymer and other commodity operations in a joint venture with Kuwait's state-owned Petrochemical Industries Company (PIC).
However, PIC pulled out of the venture at the end of last year, forcing Dow to search for other ways to finance the costs of a $12.5 billion bridging loan necessary for the acquisition of Rohm and Haas.
The new takeover agreement follows a lawsuit brought by Rohm and Haas against Dow for failing to complete the acquisition by a deadline of January this year. A court order (requested by both parties) now demands that the acquisition be completed by 1 April.
Under the agreement, two of the largest shareholders in Rohm and Haas - the Haas Family Trust and the hedge fund Paulson & Co. - will purchase Dow shares worth $2.5 billion, although this could be increased to $3 billion.
Dow has also secured a further $4 billion in equity commitments. Berkshire Hathaway, the investment vehicle headed by financier Warren Buffet, will be investing $3 billion, while the remaining $1 billion will come from the Kuwait Investment Authority (KIA), as 'another demonstration of commitment of the State of Kuwait to its ongoing and extensive partnership with Dow'.
To reduce the takeover costs, payment of nearly two thirds of the loan for the acquisition will be extended from one to two years.
Dow will repay the loan through debt and equity issuance, asset sales and savings of $1.3 billion. Job cuts will be increased from a previously planned 6500 to 10 000, while 10-15 plants will be closed and six R&D locations consolidated. This comes following earlier efforts by Dow to cut costs, announcing plans to slash 5000 jobs and halt production at 180 plants in Europe and the US late last year.
The merger will combine the two companies' strengths, transforming Dow into what it hopes will be a high value, diversified chemicals and materials firm. Dow performance products and advanced materials arm is expected to generate annual sales of around $47 billion, accounting for nearly 70 per cent of total sales.
Sean Milmo
CHEMICAL INDUSTRY
BASF to axe plants and jobs
German chemicals manufacturer BASF slumped to its first quarterly loss in seven years during the last three months of 2008, and has decided to accelerate the efficiency and restructuring programme that will see it close less profitable plants and also sites throughout the BASF Group.
Coatings sites in the United States, Asia and Europe, and plastics precursor plants in Asia, are to be axed - leading to at least 1500 jobs being cut in 2009.
Despite making a loss of
313 million (?279 million) in the fourth quarter of 2008, the company still saw full-year sales rise by 8 per cent over the 2007 figure, reaching
62.3 billion. With the recession showing no signs of abating, the company is predicting that sales and profits will fall further during 2009.
The company has also finally won European approval for its SF6.1 billion (?3 billion) takeover of Swiss speciality chemicals company Ciba - on condition that the company sells off various product lines and production facilities to avoid competition concerns. The deal now rests on the approval of the US competition authorities.
Mixed results for chemical makers
Despite the recession, Dutch speciality chemicals maker DSM celebrated the 20th anniversary of its listing on the Euronext Amsterdam stock exchange by recording record results for the year, with sales rising 6 per cent to
9.29 billion and operating profits increasing 10 per cent to
0.9 billion.
The year would have been even better for the company had the economic downturn not caused its fourth quarter sales to fall 6 per cent to €2.09 billion, and its operating profits to plummet 35 per cent to €123 million - largely caused by plummeting sales from its Polymer Intermediates and Performance Materials divisions.
Meanwhile, Total 's chemicals business has seen a 113 per cent increase in fourth quarter operating profits, which reached
254 million despite sales for the quarter falling 18 per cent to
4 billion compared to the same period last year. According to the company, while the economic slowdown had an effect on its Base Chemical division during the fourth quarter of 2008, margins remained 'satisfactory'. Results from its speciality chemicals division were not so positive, with sales falling 11 per cent.
For the full year, Total saw operating profits fall 24 per cent to
873 million despite sales growing 2 per cent to
20.1 billion.
Dutch chemical company AkzoNobel has posted a full year loss of
1.1 billion, despite revenues increasing 1 per cent to
15.4 billion. Price rises failed to make up for falling demand in the fourth quarter and the company expects 2009 to be equally challenging. To mitigate the effects of the global downturn, the company says it is planning core cost cutting measures - particularly in its European Decorative Paints division.
Swiss speciality chemical company Clariant improved its operating margin to 6.6 per cent for the year, despite sales remaining essentially flat at SF8.1 billion. However, due to 'exceptional' charges, the company's net loss increased to SF37 million.
Clariant's chief executive, Hariolf Kottmann believes the company needs to accelerate its restructuring efforts in order to catch up with competitors.
Clariant is also expanding its operations in China by building a new surfactants plant in Zhenjiang, in order to meet growing local demand. Production is scheduled to start by the middle of the year.
Reaching beyond its scope?
Reach experts at UK-based consultancy firm BMT have warned chemical companies that they need to ensure they include documentation proving they have met all current Reach regulations when bringing chemicals into the EU - or risk falling foul of EU customs officials.
According to the UK's Health and Safety Executive, the new regulations do not require evidence of pre-registration to be provided either to the customer or customs authority. However, this hasn't stopped a shipment from the US being held at an EU port until proof of pre-registration could be provided.
DuPont hails R&D pipeline
DuPont 's senior vice president and chief science and technology officer Uma Chowdhry has hailed the strength of the company's R&D department after products launched in the last five years accounted for 35 per cent of the company's 2008 revenues, or some $10 billion. Chowdhry was keen to stress the number of patents filed by the firm each year had more than doubled since 2001 - with 495 patents being granted last year and 1900 new applications made.
India plans pharma future
Ram Vilas Paswan, India's Minister for Chemicals and Fertilisers, has announced plans to make the country 'one of the top five pharma hubs within the next four years'. The plan, which is awaiting approval by Prime Minister Manmohan Singh, could see the country invest more than $1 billion (?690 million) to promote pharmaceutical innovation over the next five years. The initiative would focus on developing drugs for neglected and 'country-specific' diseases, and could create more than 50 0000 jobs in the sector.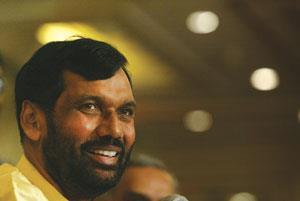 'India is already recognised for its generic medicines. The fund would now help companies focus on specific areas of research like New Chemical Entities (NCEs), process and life cycle R&D, biosimilars and holistic medicine,' says Paswan.
The Indian government would initially fund the project, including installing the necessary infrastructure and investing in training, but industry would then be expected to step in as part of a public-private partnership.
Eastman cuts costs
In a bid to survive the economic downturn, Eastman Chemical Company has announced plans to cut its costs by a further $100 million, just three months after announcing a similar plan - also intended to trim over $100 million from its outgoings. The latest measures involve pay cuts, and further redundancies of between 200 and 300 staff, as well as cuts to 'non-critical' maintenance.
PHARMACEUTICALS
Pfizer expands generic interest
Pharmaceutical giant Pfizer has agreed to license an array of generic pills and injectable drugs from India's Aurobindo Pharma in a bid to increase the money it makes from generics before many of its own drugs come off patent. According to Pfizer, the global generics market is currently worth around $270 billion, with solid oral dose products representing the largest drug category. This category is anticipated to continue its rapid increase in market share and has an estimated growth potential of over $500 billion within the next five years.
Merck follows up biologics
US-based Merck & Co. is set to pay Insemed $130 million to buy its portfolio of 'follow-on' generic biologics (known as biosimilars in Europe), as well as the smaller company's manufacturing plant. The deal will see Merck gain INS-19 - an experimental biologic that will soon be entering Phase III trials to assess its ability to prevent infections in cancer patients receiving chemotherapy, as well as a PEGylated version,
currently in Phase I trials, designed to allow less frequent dosing.
Genzyme growth gets sugary delay
US biopharmaceutical firm Genzyme saw revenues increase 21 per cent in 2008 to $4.6 billion, driven by sales of its Pompe biologic drug Myozyme (alglucosidase alfa). During the year the company said it generated around $1.5 billion in cash, which it was used to eliminate virtually all of the company's debt.
However, US regulators have decided to not approve Genzyme's scaled-up Myozyme production process, after deciding the scaled-up 2000L manufacturing process causes substantial changes to the glycosylation patterns of the alglucosidase alfa protein. The drug is currently approved in the US when made by a 160L production process. The regulators decided that the drug produced by the scaled-up method will need to be separately approved under a different name (Lumizyme) - a process Genzyme believes could take six months. Meanwhile, European regulators have approved a scaled-up 4000L manufacturing process.
Ipic makes a bang with Nova buy-out
Abu Dhabi-owned energy company Ipic (International Petroleum Investment Company) has agreed to buy troubled Canadian petrochemicals company Nova in a deal worth over $2.3 billion (?1.6 billion) - including the assumption of debt. Ipic's $6 per share offer represents a 348 per cent premium over the closing price of the company's shares on the New York Stock Exchange on 20 February 2009, the day before the deal was announced.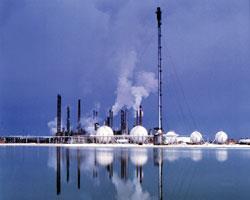 © NOVA
Nova was caught off guard by the severity of the downturn, and saw sales tumble 36 per cent as demand for plastic resins such as polyethylene and polystyrene fell. This led to the company making a fourth quarter 2008 loss of $214 million, triggering a fall in the company's credit rating and concern among investors that the company would be unable to gain the financing it needed to see it through the downturn.
Stiff competition
The Swiss Competition Commission has charged Pfizer , Bayer and Eli Lilly with anticompetitive behaviour after an inquiry launched in 2006 found the firms had been working together to inflate the price of their male impotence drugs (Viagra, Levitra and Cialis, respectively). The commission said the firms had made 'inadmissible vertical competition agreements' and that penalties would be considered after the firms had had chance to respond to the claims.
King feels the pain
US-based pharma firm King Pharmaceuticals has recorded a $333 million loss for 2008 after incurring a $590 million charge in the fourth quarter related to its $1.3 billion acquisition of US pain-drug developer Alpharma. Sales for the year slipped 26 per cent to $1.57 billion as generic competitors for its blood-pressure drug Altace (ramipril) entered the market.
Cannabis-based drug nears market
Shares in UK drug company GW Pharmaceuticals rocketed by almost 50 per cent after the company announced positive results from Phase III clinical trials for its cannabis-based drug Sativex for treating spasticity in patients with multiple sclerosis (MS). Following the announcement, the company said it would submit the drug for UK and European approval during the second quarter of this year.
Novartis pulls vaccine batch
Swiss pharma firm Novartis has recalled two batches, or 17,000 shots, of its Menjugate meningitis C vaccines due to fears they could be contaminated with Staphylococcus aureus . The contaminated samples were among a small number being used to study transport of the vaccine by air - Novartis suggest that these few samples could have become contaminated after rupturing in-flight, but the company has taken the precaution of fully recalling both batches.
Elan slashes jobs
Irish drugmaker Elan has decided to cut 230 jobs - or 14 per cent of its workforce - as part of a massive cost-saving programme. Alongside the job cuts the firm has shelved the construction of a new biologics manufacturing facility and shuttered its fill-and-finish capacity in Ireland. The plans are aimed at cutting at least $30 million from this year's costs and up to $50 million from subsequent years.
GSK buys rights to HIV drug
GlaxoSmithKline (GSK) will pay US-firm Idenix up to $450 million to gain access to its non-nucleoside reverse transcriptase inhibitor (NNRTI) HIV drug candidate IDX899. Following the pattern of many of GSK's recent deals, the initial payment is only small, in this case some $34 million - half in cash and half as a stock purchase in the firm.
If IDX899 successfully navigates its way from Phase II trials onto the market, it will join GSK's stable of HIV drugs that was worth $1.6 billion in 2008 and includes Epzicom, Combivir and Trivir.
AGROCHEMICALS
Drought-tolerant corn
Monsanto says it has completed its submission to US and Canadian regulators for approval for the world's first corn strain engineered to be drought-tolerant. The corn, developed by the US firm jointly with BASF, is designed to mitigate the effects of water scarcity on the plant, and in field trials in drought-prone regions boosted yields by up to 10 per cent, the company says.
Syngenta's sales blossom
While the majority of industries are having to tighten their belts to weather the economic storm, growth in the agrochemicals industry seems to be continuing unabated. Syngenta 's sales increased 26 per cent in 2008 to $11.6 billion, while net income increased 25 per cent to $1.38 billion. '2008 was an extraordinary year for agriculture in which acreage expanded and technology adoption accelerated. Growers worldwide increased usage intensity for crop protection and planted higher value seeds, resulting in excellent crop yields globally,' said Syngenta's chief executive, Mike Mack.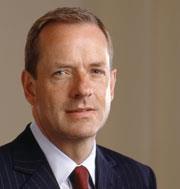 © GSK

GSK calls for open patent access on tropical diseases
Andrew Witty, chief executive of UK pharma giant GlaxoSmithKline (GSK), has said the company will share its patent data on treatments for 'neglected diseases' with other drug companies and research organisations, in the hope of speeding the development of medicines for diseases such as malaria and tuberculosis. Witty challenged rival drugmakers to follow GSK's lead. He also said the firm will slash the prices of all its medicines in the poorest countries and give back profits so they could be spent on hospitals and clinics.
Witty's announcement was broadly welcomed by medical NGOs, including M?decins Sans Fronti?res (MSF), who called on other pharmaceutical firms to follow suit. However, MSF also urged GSK to go further, declaring that AIDS/HIV was also a neglected disease area, particularly in relation to paediatric treatment.
BP bioethanol ventures forth
UK oil giant BP and cellulosic ethanol expert Verenium have formed a $45 million 50:50 joint venture to develop and commercialise cellulosic ethanol from non-food feedstocks. The venture builds on the collaboration between the two companies that was announced in August 2008 and aims to develop one of the first commercial-scale cellulosic ethanol facilities in the US.
BEC buys Olympus' life sci business
Beckman Coulter has agreed to pay $800 million for the diagnostics systems portion of Olympus ' Life Science business. According to Beckman Coulter, the acquisition will broaden its chemistry offering and establish 'a leadership position with particular strength in larger hospital laboratories'.
The company expects the deal to increase its 2010 revenues by around $500 million and add $50 million to its operating profits.
More woe for instrument makers
As companies cut back their spending plans, many analytical instrument makers have started to feel to pinch. Agilent has said it is cutting 600 jobs, around 3 per cent of its workforce, after seeing sales fall 20 per cent to $1.1 billion in the three months ended 31 January 2009. The job cuts are in addition to the 800 job losses it announced in December 2008. While sales from its bioanalytical measurement unit fell nearly 2 per cent to $532 million, revenues from the unit increased 16 per cent to reach $101 million.
However, its electronic measurement and semiconductor and board test units didn't fare so well - indicating that pharmaceutical and academic life science research hasn't been hit as badly as the electronics sector.
Meanwhile, Life Technologies has recorded a fourth quarter net loss of $106.9 million due to charges relating to the merger of Invitrogen and Applied Biosystems that formed the company. The merged firm brought in revenues of $540 million in the three month period ended December 31, 2008, compared to revenues of $336 million for Invitrogen alone in the same period in 2007.
IN BRIEF
Lethal blast at Formosa ethylene plant in Taiwan
An explosion at Formosa's No. 1 ethylene plant has killed one worker who was operating an instrument panel. A probe into the cause of the explosion is currently underway. The 700,000 tonne per year plant was not in operation at the time of the blast as it was shut down in January due to a slump in demand for the chemical.
Bio-alkylene carbonate product launched
Texas-based speciality chemicals company Huntsman has developed an alkylene carbonate product based on bio-glycerine, a waste product formed during biodiesel manufacture. The company says the glycerine carbonate can be used as a solvent or as a reactive intermediate for coatings, adhesives and lubricants.
Lyondell aims to exit bankruptcy by year end
Lyondell Chemical, the US-subsidiary of LyondellBasell, has said it aims to come out of bankruptcy by the end of the year. It has also been granted an extension of the restraining order that prevents creditors claiming on the European parent company, although creditors are challenging this injunction.
Neuropharm share price melts
UK-based speciality pharmaceutical firm Neuropharm has seen its share price plummet over 80 per cent after results of a critical Phase III trial showed that its melt-on-the-tongue Prozac formulation was no more effective than a placebo. The company's chief executive, Robert Mansfield, said the results were 'unexpected and disappointing'.
Merck fights generic competition
Merck & Co. has told a US court of the 'tortured path' the company walked to develop its $4 billion a year asthma drug Singulair, in an effort to prevent Israeli generics giant Teva from introducing a generic version of the drug. The drug accounted for 18 per cent of the company's revenues last year and Merck is keen to ensure that patent protection remains in place until 2012.
Cymbalta and fries? Eli Lilly looks for fast food fix
US pharma firm Eli Lilly has elected Ralph Alvarez, the president and chief operating officer of McDonald's, to its board of directors. Alvarez, who has worked in the fast food industry for over 30 years, will serve on the finance committee and public policy and compliance committee.
Sandoz gets biosimilar approval
Novartis' generics unit, Sandoz, has gained EU approval for its biosimilar version of Amgen's neutropenia treatment, Neupogen. Sandoz' version, Fligrastim, has been approved for the same range of haematological conditions as Neupogen, which are characterised by a deficiency of white blood cells often associated with chemotherapy, bone marrow transplants or advanced HIV infection.
CuraGen considers its options
US biopharmaceutical firm CuraGen has joined the list of smaller pharma firms considering their 'strategic options'. In CuraGen's case this could involve selling or licensing its lead breast cancer drug candidate CR011, acquiring assets or business lines, or selling the company.
Teva sheds 'duplicates'
Israeli generic drugs giant, Teva, has announced plans to lay off 1100 workers as it looks to remove corporate duplicates and increase efficiency. 790 Croatian workers at its Pliva unit are set to lose their jobs as the firm attempts to boost the unit's profitability in line with the company average.
Sanofi invests in Mexico
French firm Sanofi-aventis is to build a €100 million flu vaccine production plant in Mexico. The plant will manufacture vaccines in collaboration with Mexican federal vaccine maker Birmex, but will be designed to be switchable to pandemic flu vaccine production.