Industry news, April 2011
PHARMACEUTICAL
Forest pays $1.2bn for Clinical Data
US pharma company Forest Laboratories has agreed to buy Clinical Data for $30 (?19) per share in cash, equivalent to $1.2 billion, plus $6 per share payable if Viibryd (vilazodone) reaches commercial milestones. Forest intends to use existing cash to finance the deal. Viibryd was approved in January in the US for the treatment of depression. It is a selective serotonin reuptake inhibitor and serotonin receptor partial agonist. The mechanism of action is still unknown.
Gilead set to buy Calistoga Pharma
Gilead Sciences, a biotech headquartered at Foster City in California, US, has agreed to buy private biotech Calistoga Pharmaceuticals, which specialises in cancer and inflammatory diseases, for $375 million. Calistoga could receive extra payments totalling up to $225 million for meeting certain milestones. Gilead intends to use existing cash to finance the deal.
Calistoga is built around a group of compounds that selectively target isoforms of enzyme phosphoinositide-3 kinase (PI3K). The lead product candidate, CA0L-101, is a first-in-class inhibitor of the PI3K delta isoform. It is in Phase II studies for the treatment of non-Hodgkin's lymphoma and lymphocytic leukemia.
DME results from Lucentis trial
Genentech has released positive results from its Phase III 'Rise' trial of Lucentis (ranibizumab) for the treatment of diabetic macular oedema (DME), which causes swelling of the retina and can lead to blindness. The company, a wholly owned subsidiary of Swiss drug maker Roche, says the drug provided 'rapid and sustained improvement in vision' compared with placebo. Swelling in the retina was reduced, and patients were able to read more easily. The results were presented at the 34th annual meeting of the Macula Society in Florida, US.
After 24 months, 45 per cent of patients (56 out of 125) given 0.3mg doses of Lucentis could read at least 15 additional letters on the eye chart than they were able to at the start of the study, compared with 18 per cent of patients (23 out of 127) given placebo. But - as seen in previous trials - patients in the Lucentis group were more prone to certain side-effects, the most serious of which were infection, tearing of the retina and cataracts caused by trauma.
The results follow the recent decision by the UK National Institute for Health and Clinical Excellence (Nice) to withhold recommendation of Lucentis for the treatment of DME in the first draft of its guidance. Nice assesses drugs on behalf of the UK National Health Service, taking into consideration their cost. Lucentis is a vascular endothelial growth factor (VEGF) inhibitor approved for the treatment of age-related macular degeneration (AMD) and other eye conditions. In Europe, it is marketed by Novartis.
Merck signs up Lycera in drug deal
Drug discovery company Lycera has settled on a deal worth up to $307 million with drug maker Merck & Co. Lycera specialises in oral treatments against autoimmune diseases, and the research collaboration will focus on small molecules that target 'T-helper 17' cells. Under the terms, Merck will receive marketing rights to any drugs that come out of the work. In addition, it will be responsible for clinical development. Lycera will receive $12 million upfront in addition to research funding, and it will be eligible for up to $295 million in milestone payments.
India set to win from biosimilars market
Who's going to win in the biosimilars business? Considerable uncertainty still remains over what the regulatory framework is going to look like. And there's a general feeling that it will be harder for manufacturers of biosimilars to flood the markets with cheap versions of branded drugs than it has been for manufacturers of generic small molecule drugs - not least because of the manufacturing processes involved.
But there's no harm in speculating, and according to market research firm Datamonitor the smart money's on India. The author says there's plenty of scope for growth in the international market, as well as the domestic market, which could hit $580 million by 2012. He cites the Pfizer purchase of insulin analogues company Biocon for up to $350 million in October 2010.
Conflicts of interest in drug trials: author information lost in the noise?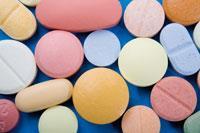 Medical researchers that conduct meta-analyses of data from drug trials are failing to report potential conflicts of interests, according to new research. (M Roseman et al, J. Am. Med. Assoc., 2011, 305, 1008, DOI: 10.1001/jama.2011.257)
The top journals publish author interests with data from trials, but these are rarely republished in subsequent reviews of the same data - although the review authors often declare their interests. Reviews often inform key regulatory decisions about drugs. And they are accepted as the most reliable source of information by doctors that have to make decisions about which drugs to prescribe.
The researchers looked at 29 meta-analyses that included data from 509 trials. Only two meta-analyses (7 per cent) reported the sources of funding for the trials, and none reported whether the authors had been paid by the pharmaceutical industry. In seven of the meta-analyses, every one of the trials from which the data came were associated with at least one disclosed conflict of interest. But only one of those meta-analyses provided any information.
Eisai cuts 600 jobs
Japanese drug maker Eisai is looking to reduce its US workforce by 20 per cent, with the loss of about 600 jobs by 1 April 2011.
'This restructuring is essential to our remaining competitive in this rapidly changing environment,' said Lonnel Coats, president and chief executive. 'It will enable us to continually make the necessary investments in our science, our people and ultimately our human healthcare mission, while ensuring an adequate return to our shareholders.'
The company will focus on oncology and launch new neuroscience assets, and it is not planning to close any of its 'main offices or facilities'. Eisai generated sales of $4 billion in 2009, and the company currently employs more than 11 000 people worldwide.
FDA turns down Merck oral MS drug
Merck KGaA isn't having much joy with its oral drug for the treatment of multiple sclerosis (MS), cladribine. In September, it got a negative opinion from the European Medicines Agency committee that assessed it. And now the US Food and Drug Administration (FDA) has turned it down for market approval. In contrast, everything seems to be going to plan for Gilenya (fingolimod) from Novartis, another oral drug for the treatment of MS. The drug won FDA approval in January.
Daiichi Sankyo to buy Plexxikon
Japanese drug maker Daiichi Sankyo has agreed to buy Plexxikon, a private US pharmaceutical company specialising in oncology, for $805 million. Plexxikon has several licensing deals with Swiss pharma company Roche, including one relating to RG7204 (PLX4032) for the treatment of skin cancer. Under the terms of its deal with Daiichi, it could also receive up to $130 million based on milestones reached by the candidate.
Takeda invests in CNS treatments
Intra-Cellular Therapies, which specialises in drugs for central nervous system conditions, has signed a licensing deal with Japanese pharma major Takeda. Under the terms of the deal, Takeda will receive marketing rights to the Intra-Cellular selective phosphodiesterase type 1 (PDE1) inhibitors for the treatment of schizophrenia. The companies say that PDE1 compounds have the potential to treat a variety of psychiatric and neurological diseases. Intra-Cellular will receive an upfront cash payment - although the companies have not said how big this will be. In addition, it will be eligible for up to $750 million (?460 million) based on milestones.
BMS deal with Oncolys BioPharma
Drug maker Bristol-Myers Squibb has agreed to spend up to $286 million on licensing rights to HIV candidate festinavir from Oncolys BioPharma, a private biotech based in Japan. Festinavir is a nucleoside reverse transcriptase inhibitor (NRTI) to be taken orally, once per day, currently in Phase II studies.
Roche buys PVT
Swiss drug maker Roche is to acquire PVT Probenverteiltechnik, a company based in Germany that supplies machinery and equipment for in vitro diagnostic testing. Roche will pay PVT shareholders
65 million (?56 million) upfront and up to
20 million for milestones. PVT will become one of the competence centres inside Roche.
CHEMICAL
Air Products drops $6bn offer for Airgas
Air Products has dropped its $70 (?43) per share purchase offer for fellow gas supplier Airgas, bringing to a close a year-long battle between the two companies.
The Airgas board consistently opposed the $5.9 billion offer, which it said undervalued the company, and the debate ended up in the US courts. There have been plenty of twists and turns along the way, but in essence Air Products accused Airgas of using well-known ploys - so-called poison pill tactics - to unfairly prevent shareholders moving forward on the offer. And in the most recent development the Delaware Chancery Court in the US ruled in favour of Airgas, so Air Products has pulled out.
'We believe the Airgas board of directors has done a great disservice to Airgas shareholders by never allowing them to decide for themselves whether they want to accept our $70 per share all cash offer,' Air Products chief executive John McGlade said. 'It is abundantly clear that the Airgas board is thoroughly entrenched in its position, so we have decided to withdraw our offer and move on.'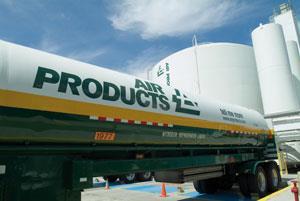 In February 2010, Air Products launched its all cash bid with a $60 per share offer. The company had previously failed to woo the Airgas board with an all stock offer in October 2009 and, later, a stock and cash offer. It raised the all cash offer several times: to $63.5 per share in July; to $65 per share in September; and to $70 per share in December 2010, a move it described as its 'best and final offer'. The $70 per share offer was rejected by the Airgas board, which said $78 per share or higher would be fair.
The deal would have created the largest industrial gas supplier in North America and reunited Air Products with the packaged gas operations it sold to Airgas in 2002 for $236 million. The combined company would have had annual sales of around $12.5 billion.
Business news media outlets have called this a landmark case because of the wider implications for mergers and acquisitions in the US.
Andrew Turley
BASF looks to sell fertiliser business
Chemical giant BASF is planning to sell 'major parts' of its fertiliser business: production plants in Antwerp, Belgium, and a 50 per cent share of PEC-Rhin, a joint venture with GPN in Ottmarsheim, France. The plants make fertilisers based on calcium ammonium nitrate, ammonium nitrate, nitrophosphoric acid and nitric acid. About 520 employees will be affected. But the company says that these parts of the company contribute less than 1 per cent of total sales.
Six chemicals banned via Reach
The European Commission has moved to ban six chemicals under the Reach (registration, evaluation, authorisation and restriction of chemicals) regulation, marking the start of a new phase in the history of this piece of legislation. Six substances of very high concern (SVHCs) will be banned in the EU within the next three to five years except where special authorisations apply. The following chemicals have been moved from the candidate list to the authorisation list, Annex XIV: 5-tert-butyl-2,4,6-trinitro-m-xylene ('musk' xylene), 4,4 ?-diaminodiphenylmethane, hexabromocyclododecane, bis-(2-ethylhexyl) phthalate, benzyl butyl phthalate and dibutyl phthalate. More chemicals will make the transfer in the future as part of an ongoing process of assessment. The aim is to ensure that risks from SVHCs are properly controlled and that these substances are gradually replaced by alternatives. There are currently 46 SVHCs on the candidate list.
Pilot plant for polymers from CO2
Chemical major Bayer has fired up a pilot plant in Germany that produces a 'chemical precursor', into which carbon dioxide can be incorporated, before the whole lot is processed into polyurethane. The carbon dioxide will be supplied by energy company RWE. The project has been awarded
5 million (?4.2 million) from the German government. Including investment from Bayer and RWE, the budget totals
9 million. If everything goes well, industrial production of plastics from carbon dioxide will start in 2015, Bayer says.
Quality issues with registration forms
Most of the Reach registration dossiers evaluated in 2010 had 'quality problems', according to a report from the ECHA. The first registration deadline passed at the end of 30 November 2010, with 25,000 registration dossiers covering 3400 chemicals submitted by chemical companies operating in the EU (see Chemistry World, January, p12). In 2010, the ECHA examined 273 dossiers and found that most fell short of its expectations. But it stressed that these dossiers were among the first to be submitted, and therefore they are not necessarily representative of the total dossiers submitted before the first deadline.
Lanxess buys Syngenta biocides
German synthetic rubber company Lanxess has agreed to buy the material protection business of Syngenta. The companies have not disclosed financial details. Lanxess will gain access to fungicidal and insecticidal ingredients, as well as technology for protection from damage and discolouration of construction materials, such as wood, plasterboard panels and coatings. The Syngenta material protection business made 2010 sales of around
19 million.
CCS projects increase globally
Globally, there were 234 active or planned carbon capture and storage (CCS) project at the end of 2010, 21 more than there were at the end of 2009, according to a new report. Of those, 77 projects are fully integrated and large scale projects designed to test the CCS value chain. The report from the Global CCS Institute estimates up to $40 billion could be available to get large scale projects up and running this decade. In addition, it highlights two areas in which improvement could drive uptake: storage options need to be better understood and costs need to be reduced.
Dow Corning joins GaN initiative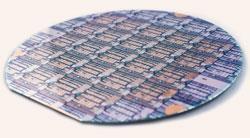 Silicon company Dow Corning has agreed to join an R&D program led by Belgian research centre Imec that aims to take the production of semiconductor materials based on gallium nitride (GaN) to manufacturing scale.
According to Imec, GaN materials provide better electron mobility, higher breakdown voltages and good thermal conductivity properties, leading to higher switching efficiencies compared with silicon alternatives.
Warren Buffett to acquire Lubrizol
The investment firm of legendary market speculator Warren Buffett, Berkshire Hathaway, has agreed to buy chemical company Lubrizol for $135 per share in an all-cash deal.
The transaction is valued at $9.7 billion, making it the largest acquisition in the history of Berkshire Hathaway, which will now look to acquire 100 per cent of the outstanding shares.
'Lubrizol is exactly the sort of company with which we love to partner - the global leader in several market applications run by a talented chief executive, James Hambrick,' said Warren Buffett, Berkshire Hathaway chief executive. 'Our only instruction to James: just keep doing for us what you have done so successfully for your shareholders.'
First opinions on Reach restrictions
The committee for risk assessment of the ECHA has adopted its first opinions on restriction proposals submitted by French authorities under the Reach regulations.
The committee decided that there is a serious risk to consumers from the use of items treated with DMF. In addition, it decided that the suggested restriction on the production and sale of items containing DMF is appropriate to reduce risk to consumers.
In a parallel meeting, the committee for socio-economic analysis agreed draft opinions for the same restriction proposals.
Clariant to buy S?d-Chemie for
2bn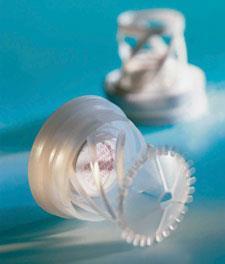 Clariant has agreed to buy almost all - 95 per cent - of German speciality chemical company S?d-Chemie. Under the terms of the agreement, One Equity Partners (OEP) will sell its majority interest of just over 50 per cent for
121 (?105) per share. Meanwhile, the 'traditional shareholders', a group of long-standing investors, will receive 8.84 Clariant shares for each of their S?d-Chemie shares. Clariant says the total value of the transaction will be
2 billion.
S?d-Chemie generated
1.2 billion in 2010 sales and employs 6500 staff in 60 countries. Clariant says that S?d-Chemie pipeline products, such as materials for lithium ion batteries and catalysts for the production of bioethanol from non-crop sources, provide 'substantial growth potential'.
ANALYTICAL
Thermo sells two units for $940m
Instrument maker Thermo Fisher Scientific has struck deals to sell two business units, Athena Diagnostics and Lancaster Laboratories, bringing in $940 million in cash.
Athena will go to Quest Diagnostics for $740 million. Athena is a reference laboratory based at Worcester in Massachusetts, US, that provides diagnostic testing primarily for neurological diseases. It generated sales of $110 million 2010 and employs 300 people.
Meanwhile, Eurofins Scientific has bought Lancaster, a contract testing laboratory, for $200 million. Lancaster made $115 million in sales in 2010 and employs 1100 people in the US and Ireland.
IN BRIEF
FDA rejects Xifaxan from Salix
Antibiotic Xifaxan (rifaximin) for the treatment of irritable bowel syndrome (IBS) has been turned down by the FDA. According to Salix Pharmaceuticals, which markets the drug, the FDA said in its response letter that Xifaxan 'is not ready for approval primarily due to a newly expressed need for retreatment information'. Xifaxan was approved in 2004 for the treatment of diarrhoea and E.coli infection. Salix is also investigating its use for the treatment of hepatic encephalopathy. The company made $44 million in sales in its 2009 financial year, with Xifaxan representing 51 per cent of net product sales.
Renovo cuts 90 per cent of jobs
UK-based pharma company Renovo has announced that it is looking to reduce its workforce of 110 by more than 100 following poor trial results. On 11 February, the company reported disappointing results from its Phase III trial of Juvista (avotermin), an injection for the reduction of scarring and the promotion of wound healing. In November 2010, Renovo reported 'positive results' in Phase III trials that focussed on paediatric use. The company has now had the chance to look at the February results in more detail, and it says that: 'The efficacy of Juvista is insufficient to demonstrate significant benefit when tested in a broad population of scar revision patients.' No further development of Juvista will be initiated by Renovo. Chief executive Mark Ferguson said the board was 'surprised and disappointed' with the Phase III results. 'The significant restructuring consultation plan is sad and difficult,' he added.
Takeda finishes ?147bn R&D site
Japanese drug maker Takeda has inaugurated its R&D centre in Shonan, Japan. The new centre will be the 'core' of the company's global research structure, linking Takeda in Japan to its sites in the US, Europe and the rest of Asia. Employees and equipment will be transferred from the R&D sites in Osaka and Tsukuba. The company says that the total construction cost was ?147 billion (?1.1 billion).
Gates foundation makes biotech investment in Liquidia Tech
The Bill & Melinda Gates Foundation, a philanthropic foundation with a $37 billion endowment, has made a $10 million equity investment in vaccine company Liquidia Technologies. The foundation is more used to awarding grants, but in this instance it has decided to take a stake in a company in return for its money. Liquidia specialises in engineering particles for improved drug and vaccine delivery. It makes use of work by Joseph DeSimone and colleagues at the University of North Carolina at Chapel Hill, who developed a way of making particles using lithography. The $100 million comes from $400 million committed to 'programme-related investments'. These include low-interest loans and loan guarantees, as well as equity.
Albermarle increases bromine production in Jordan joint venture
Speciality chemical company Albemarle says it is going to double bromine production capacity at Jordan Bromine, its joint venture with Arab Potash located on the Dead Sea at Safi, Jordan. In addition, it will also increase the production capacity for bromine derivatives. Jordan Bromine started operations in 2003, and according to Albermarle has experienced 'steady and consistent growth' since.
EPA money for nano research
The US Environmental Protection Agency (EPA) has awarded $5.5 million to researchers to support 'innovative research on nanotechnology'. This will be matched by $500 000 from the US Consumer Product Safety Commission (CPSC) and $6 million from the UK Natural Environment Research Council (NERC), resulting in a total of $12 million, which will be split between three groups of US and UK researchers. The research will focus on risks to human health and the environment.