Industry news, February 2010
Haiti's helpers
The horrendous magnitude 7.0 earthquake that hit Haiti has prompted many companies to provide what assistance they can. The earthquake has destroyed roads and buildings and claimed thousands of lives - the Red Cross has estimated that at least 50,000 people have lost their lives to the quake and that at least 3 million have either lost their homes or been injured.
The US Chamber of Commerce's business civic leadership centre has been tracking disaster donations made by companies for a decade, and has said this is the fastest response it has seen to any tragedy.
Abbott Laboratories, Alcon, Amgen, AstraZeneca, Baxter, Bristol-Myers Squibb, Eli Lilly, GlaxoSmithKline, Merck and Pfizer are leading the charge of pharmaceutical companies providing cash and medicines to help the relief efforts.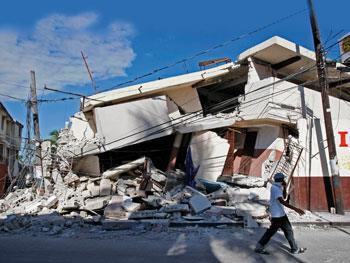 'The current situation in Haiti is a profound human tragedy,' said Robert Smith, president of the Lilly Foundation. Catherine Babington, president of the Abbott Fund, said 'the recent earthquake has had a devastating impact on Haiti's limited healthcare system, which was already facing significant challenges.'
But the pharmaceutical companies are not alone in donating to the rescue efforts, with many chemical companies, including BP, the Dow Chemical Company, DuPont, US conglomerate General Electric (GE), Mosaic, Proctor & Gamble, Shell, and Unilever, also digging deep.
Together the donations amount to more than $12.8 million (?7.9 million) not counting employee donation matching schemes.
'The earthquake that hit Haiti this week has devastated the lives of hundreds of thousands of people in Port-au-Prince and beyond,' said Kevin Sharer, Amgen's chief executive. 'The contributions are expressions of our sincere sympathy for those directly affected by this tragedy.'
Matt Wilkinson
CHEMICAL INDUSTRY
Reliance bolsters war chest
India's largest company, Reliance Industries , has been building up its cash reserves in readiness for its proposed takeover of bankrupt chemicals group LyondellBasell . To date it has raised more than ?1.2 billion from the sale of shares, which analysts believe it will use in its bid to gain a controlling stake in LyondellBassell when it emerges from bankruptcy.
While many media reports have claimed that LyondellBassell has knocked back two bids from Reliance, David Harpole, LyondellBassell's director of public affairs, has said the company is unable to comment on the status of the bid due to a confidentiality agreement. However, LyondellBassell has said it received substantial support from its creditors for the amended reorganisation plan which would convert $18 billion (?11 billion) of company debt into equity, giving the company's lenders control of the group.
Explosion at CNPC plant
According to the China National Petroleum Company (CNPC) a naptha oil-tank farm exploded on 7 January at a Lanzhou Petrochemical Company refinery and petrochemicals plant in Gansu Province, leaving five employees missing and six injured. Local media reports claim that up to six people died following the incident.
The fire was quickly brought under control and field monitoring efforts indicated that no toxic gas escaped from the facilities, with all the water used for firefighting having been collected for treatment.
Preliminary analysis by the company indicates the blast was triggered by static electricity setting fire to flammable gas which had leaked from a pyrolysis C4 tank. The petrochemical refinery is one of the largest in western China and has a capacity of 200,000 barrels per day.
Huntsman ends Tronox bid
Huntsman has missed out on buying the TiO2 assets of bankrupt US chemicals firm Tronox after some of Tronox's shareholders opposed the asset sale, preferring instead to ask the bankruptcy court to cancel the asset auction and approve a reorganisation plan that included a $425 million loan from Goldman Sachs .
In August, Tronox agreed to sell its TiO2 assets to Huntsman for $415 million so that it could settle debts arising from environmental liabilities incurred when it was spun out of Kerr-McGee in 2006. However, Tronox terminated the 'stalking horse' agreement and while Huntsman tried to force the auction by filing a motion with the US bankruptcy court, it withdrew it once it became clear that it would have to 'overpay for the assets'.
However, it's not all bad news for Huntsman as it now stands to receive a $12.5 million breakup fee and up to $3 million in reimbursements.
Air Liquide gets biofuel boost
Air Liquide is supplying 'key technologies' to a French Atomic Energy Commission (CEA) project to build a biomass conversion pilot unit that will transform agricultural and forestry residues into biofuel. According to the company, its engineering and construction teams will be responsible for 'coordinating some of the technical engineering operations and process steps downstream, from gasification through final biofuel upgrading'.
The unit will be the first of its kind in France and will first convert the biomass into synthesis gas that will then be transformed into biofuel.
AkzoNobel chelates to China
Dutch chemical giant AkzoNobel has said that it has started producing metal chelating agents at its new
275 million (?246 million) site at Ningbo, China. The plant will produce most of the chelating agents in AkzoNobel's Dissolvine product range that includes EDTA, DTPA, HEDTA, NTA, GLDA, PDTA, EDG and glucoheptonate.
New ethylene amines and ethylene oxide factories are scheduled to begin production at the site this year, followed by an organic peroxides facility.
'Growth in the emerging markets is fundamental to our strategy and Ningbo will play an important role as we look to further boost our presence and capabilities,' said Rob Frohn, the AkzoNobel board member responsible for speciality chemicals.
Lonza moves closer to Asia
Swiss speciality chemical and biologic manufacturing company Lonza has decided to shut three of its small molecule facilities in a bid to cut costs. The move will lead to 175 job cuts and is the 'next step of a strategic move of small molecule production towards Asia'. The company is aiming to reduce fixed costs by as much as CHF80 million (?48 million) in the next year and a half.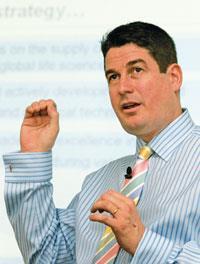 The facilities to be closed are based in Conshohocken, US, Shawinigan, Canada and Wokingham, UK. 'The closure of the three sites will help to optimise our global operational network and further increase the competitiveness for our customers. The re-engineering project is a key element in our endeavour to bring Lonza back to a sustainable growth,' said Lonza's chief executive Stefan Borgas.
AGROCHEMICALS
CF pulls out of turf war
For the past year a convoluted battle for control of much of the US nitrogen and phosphate fertiliser manufacturing capacity has been raging, with CF Industries fighting to take over Terra Industries in order to fight off a takeover bid from Agrium . However, CF has now ended its hostile takeover bid for Terra Industries rather than raise its offer to bring it into line with current valuations.
'It is clear that an acquisition of Terra now would require a significant increase in our offer, given the substantial uplift in equity values in the fertiliser sector,' said Stephen Wilson, chief executive of CF Industries.
However, while the company may miss out on the 'strategic merits of the transaction' it has 'more than offset' the expenses incurred in the year-long bid by selling its 7 per cent stake in Terra for about $249 million.
Meanwhile, Agrium has said that it will nominate two independent directors for election to CF's board at its next annual general meeting to 'bring objectivity to CF's board' that is still resisting Agrium's advances.
Nufarm ends talks with Sinochem
Australian agrochemical company Nufarm has decided to terminate discussions with Sinochem about its possible takeover by the Chinese petrochemical giant. The talks fell apart after Sinochem decided to lower its A$2.8 billion (?1.6 billion) bid for Nufarm from A$13 a share to A$12 a share - an offer that Nufarm felt undervalued the firm.
Instead, Nufarm has decided that Sumitomo 's offer to buy 20 per cent of its shares at a price of A$14 a share would provide 'greater value and certainty for Nufarm shareholders'.
PHARMACEUTICALS
Addex slumps, drops lead drug
Switzerland-based Addex Pharmaceuticals has stopped the development of its lead drug candidate, ADX10059, after routine monitoring of a Phase IIb trial of the drug showed that it increased abnormal liver function. ADX10059, a metabotropic glutamate receptor 5 (mGluR5) negative allosteric modulator, was being tested in a dose range-finding trial for efficacy as a migraine prophylactic.
The drug was also being trialled as a treatment for gastroesophageal reflux disease (GERD) and analysts believed it could have brought in sales of more than $1 billion (?617 million) a year. The loss of this potentially vital income stream raises questions about the company's survival, especially as it is yet to bring a drug to market.
The news sent Addex's share price plummeting 75 per cent to CHF10.05 (?6)- an all time low since the company went public in 2007.
Europe slashes vaccine orders
With the swine flu (H1N1) pandemic apparently on the wane, the UK, France, Germany, Switzerland, Spain and the Netherlands are all reviewing their vaccine orders, and have either cancelled or renegotiated orders that couldn't be sold on to other countries.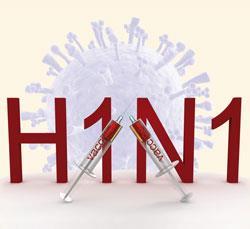 While the UK is still considering its options of exercising a 'break clause' in its contract with Baxter for 30 million doses of vaccine, there is no such clause in its contract with GlaxoSmithKline (GSK) for 60 million doses.
The French government has so far used less than 10 per cent of the 94 million doses it ordered at a cost of around
869 million (?777 million) and is looking to reduce its order by around 50 million doses - prompting its opposition party to call for an inquiry into the 'fiasco'.
While the cancellations will no doubt reduce the revenues of the vaccine makers, the pandemic will still boost their income, with GSK delivering ?835 million of vaccine goods in the last three months of 2009.
'We have cash for operations until the end of 2011 and plan to focus our efforts on development of ADX48621, which has completed Phase I testing and is scheduled to start Phase II testing for the treatment of Parkinson's disease, laevodopa induced dyskinesia in the fourth quarter of 2010,' said Vincent Mutel, Addex's chief executive.
AZ catches the anti-infectives bug
AstraZeneca (AZ) has jumped on the growing buzz behind anti-infectives research and is buying antibiotic specialist Novexel in a deal worth up to $425 million. On top of the $350 million initial payment and $75 million in milestone payments, the drug giant has also promised to transfer to shareholders Novexel's cash balance on completion of the deal.
Sanofi snaps up Chattem
French pharma giant Sanofi-Aventis has agreed to buy US consumer healthcare company Chattem in a $1.9 billion cash deal to strengthen its presence outside of its core prescription medicine portfolio and buffer the company from the impending patent cliff.
The purchase will create the world's fifth largest consumer healthcare company measured by product revenues, pushing Sanofi up from sixth to fifth.
Zan Guerry, Chattem's chief executive, and other members of the senior leadership team at Chattem have agreed to lead Sanofi-Aventis' US consumer health division following the close of the transaction.
However, AZ stands to recoup half of the acquisition costs of the company from Forest Laboratories in return for the North American rights to the antibiotic CAZ104 (eftazidime/NXL-104) and the 'buy down of payment obligations' in relation to CEF104 to Novexel from previous existing licence arrangements.
GSK hits the January sales
The GlaxoSmithKline (GSK) licensing machine has kicked off the new year by signing up for the development and commercialisation rights to US-based ChemoCentryx 's inflammatory bowel disease (IBD) candidate Traficet-EN (CCX282-B), which is currently in Phase II clinical trials.
The deal is worth an intitial fee of $35 million, with ChemoCentryx also standing to receive various milestone payments. CCX282-B is a small molecule oral drug that blocks the CCR9 chemokine receptor - a mode of action that is believed to modify the immune system response that causes IBD.
Meanwhile, GSK has also licensed Seattle Genetics 's antibody-drug conjugate (ADC)technology to target a number of unnamed antigens. ADC's are monoclonal antibodies that are attached to potent, cell-killing drugs using a linker system that releases the drug once the antibody is within the cell.
The UK-based pharma giant has also bought into Austria's Intercell to gain access to its needle-free, patch-based vaccine technologies including its Phase II investigational traveller's diarrhoea vaccine and one of its single application pandemic influenza vaccine candidates. GSK will pay an upfront cash fee of
34 million (?29.6 million) as well as
84 million to buy a 5 per cent stake in the firm.
Pfizer's generic Strides
Pfizer has continued its push into the generics market by linking up with Indian injectable generics company. Last year, Pfizer signed deals with two other Indian makers of injectable generics, Aurobindo and Claris . The pharma giant's Established Products business unit has now in-licensed more than 200 products.
Meanwhile, Pfizer has sold off the rights to ApoA-I Milano to The Medicines Company for an upfront payment of $10 million - less than 1 per cent of the $1.25 billion it paid in 2003 to buy Esperion - the company that was developing it. ApoA-I Milano is a lipoprotein that mimics the actions of HDL (good) cholesterol. Since then Pfizer has seen its cholesterol franchise fall on hard times, with the failure of its CETP inhibitor torcetrapib and Lipitor (atovastin) about to lose patent protection.
One in the eye for Novartis
Novartis has bought Nestl? 's remaining 52 per cent holding in Swiss eyecare specialist Alcon for $28.1 billion (?17.5 billion) or $180 per share and is offering to pay the company's remaining shareholders $153 per share to take full control of the company. In April 2008 Novartis bought a 25 per cent stake in the company for $143 per share from Nestl?.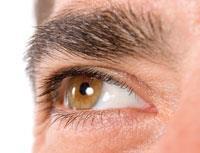 'The addition of Alcon will strategically strengthen our healthcare portfolio and our position in eyecare, a sector with dynamic growth due to the increasing patient needs of an ageing population,' said Daniel Vasella, Novartis's chief executive.
However, the Swiss drugmaker's decision to only offer $153 per share to Alcon's minority shareholders, many of which are Alcon employees, may derail the bid. Alcon's independent director committee, set up to protect the interests of the minority shareholders, is unhappy with the disparity between the two offers, claiming that the minority shareholder offer is 'grossly inadequate'. The committee has written a strongly worded letter to Novartis stating its dissatisfaction.
The minority shareholders are also taking action and have filed a class action lawsuit in the US against Alcon's board of directors, Novartis and Nestl?.
Silence announces merger plans
UK-based RNA interference specialist Silence Therapeutics is merging with US-based competitor Intradigm to gain access to its RNAi delivery and development technologies and form a leading company in the RNAi field. In October 2009, Silence announced it was suspending its shares from the AIM stock exchange in preparation for a reverse merger.
The merger values Intradigm at ?20 million, whose shareholders will own 37 per cent of the enlarged group once the transaction has completed. In parallel with the merger, Silence has raised ?15 million by issuing new shares in the company, of which existing Intradigm shareholders have bought ?5 million. The deal values the combined company at just over ?60 million.
Silence's lead drug candidate, Atu027, is currently undergoing Phase I clinical trials for systemic cancer indications.
Cubist boosts antibiotic pipeline
Cubist has decided to buy fellow US antibiotics specialist Calixa in a deal that could be worth over $400 million. Cubist will pay an initial $93 million for the firm and up to $310 million more in milestone payments related to Calixa's anti-pseudomonal cephalosporin drug candidate CXA-101.
The drug (originally designated FR264205 before it was acquired from Astellas Pharma) is currently in Phase II trials for complicated urinary tract infections.
IN BRIEF
ENPC to triple capacity
The Egyptian Nitrogen Products Company (ENPC) is to triple the size of its urea and ammonium production facility with the help of a $1 billion (?600 million) loan - the largest single loan ever completed by Egyptian banks.
The facility currently produces 650,000 tonnes of urea a year, which will be boosted to 1.95 million tonnes when the expansion is complete.
DSM makes green investment
DSM has made an equity investment of an undisclosed amount in US-based green chemistry company Segetis.
In February 2009 Segetis opened a semi-works production facility that can produce up to 250 000 pounds per year of chemicals from renewable resources.
DuPont and BASF settle
DuPont and BASF have reached an agreement over the corn seed patent dispute that started in June 2009. The companies have agreed to cross-license patents for corn seeds that resist the acetolactate synthase (ALS) herbicides that both companies produce.
Dow gets expressive
Dow has formed a new independent company called Pfenex to capitalise on the human health applications of Pfenex Expression Technology - a Dow-developed Pseudomonas fluorescens -based platform that uses high throughput, parallel processing methods for producing proteins.
Dow will hold a significant minority stake in Pfenex along with healthcare venture capital company Signet Healthcare Partne
CSB makes urgent recommendations to Citgo
The US Chemical Safety Board (CSB) has called on US petrochemicals refiner Citgo to immediately improve its emergency water mitigation system in light of the hydrogen fluoride leak that caused an explosion and fire in July 2009.
Roche allies with Galapagos
Roche has signed up Belgian biotech company Galapagos in its quest for new therapies for chronic obstructive pulmonary disease (COPD). The alliance will see Roche pay Galapagos to discover new COPD targets and develop new small molecule drugs that target them.
While the deal sees Galapagos receive an initial fee of €6 million (?5.3 million), it could be worth up to €400 million if various milestones are met.
Merck gets biological
Pharma giant Merck & Co. is to buy the contract biologic drug manufacturing business of UK-based Avecia Biologics for an undisclosed amount. The deal does not include the US-based oligomedicines business of the Avecia group.
Merck says that after the completion of the deal it will honour all of Avecia's current contractual commitments and will 'engage in discussions' with customers about the ongoing and future needs.
Eisai to buy AkaRx
Japanese pharma giant Eisai is to pay $255 million to buy US drug maker AkaRx and gain access to its thrombopoietin (TPO) receptor agonist AKR-501, which is currently in Phase II trials as a treatment for ideopathic thrombocytopenic purpura (ITP) and thrombocytopenia associated with liver diseases.
Charles River pauses preclinical
Contract research company (CRO) Charles River has decided to suspend operations at its preclinical services in Shrewsbury, US, due to 'extended softness in the preclinical market' resulting in excess capacity throughout the contract research industry.