Industry news, February 2011
PHARMACEUTICAL
DuPont signs $6.3 billion Danisco deal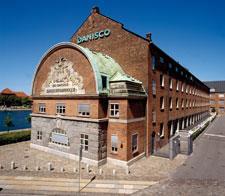 US chemical major DuPont has agreed to buy Danish food ingredients and enzymes company Danisco for $5.8 billion (?3.7 billion), plus $500 million of Danisco net debt. The deal will hit DuPont shareholders with a temporary reduction in earnings per share, but it will also take the chemical giant - which made 2009 sales of $26 billion - into an area that experts say is likely to benefit the company in the long term.
Danisco generates about 65 per cent of sales from food ingredients, such as sweeteners, emulsifiers and probiotics, and 35 per cent from Genencor, its industrial enzymes unit. The company employs 7000 staff and generated sales of DKK14 billion (?1.6 billion) in its last financial year.
In general, the big chemical companies will look to make acquisitions as they recover from the global economic crisis, says Constantine Biller, director and senior analyst for chemicals at UK corporate finance advisory firm Clearwater. Many have accumulated cash while they focused on their internal activities. DuPont is putting up $3 billion in cash and making up the difference in debt financing.
According to Biller, the food and drink market is one of three that are particularly attractive at the moment because of their apparent resilience to difficult economic conditions - the other two are the pharma and personal care markets. In addition, the deal gives DuPont exposure to both ends of the product chain for foods. In 1999, it paid $7.7 billion for the remaining 80 per cent of US seed company Pioneer Hi-Bred, dramatically elevating its position in the seed market and bringing it into competition with agrichemical giant Monsanto.
Andrew Turley
Combination drug for hepatitis C
Pharma major Bristol-Myers Squibb (BMS) and US pharma company Pharmasset have agreed to try combining two molecules to make a new oral combination candidate for the treatment of hepatitis C. BMS will contribute BMS-790052, which inhibits non-structural protein 5A, a protein that plays an important role in hepatitis C viral replication (N Appel et al., PLoS Pathog., 2008, DOI:10.1371/journal.ppat.1000035). Pharmasset will put up PSI-7977, which mimics uracil to inhibit the enzyme that breaks down non-structural protein 5B polymerase. PSI-7977 is designed to mimic sections of RNA and bind to enzymes involved in replication. It is in Phase II trials for the treatment of hepatitis C. The companies will start a proof of concept study in the first half of 2011 to evaluate viral response to the oral combination candidate given once per day to patients with hepatitis C but no history of treatment.
Lilly enzyme therapy rejected
A US Food and Drug Administration (FDA) advisory committee has voted against recommending the approval of Solpura (liprotamase), a non-porcine pancreatic enzyme replacement therapy (PERT) from drugmaker Eli Lilly under review for the treatment of exocrine pancreatic insufficiency (EPI). Patients with EPI have difficulty digesting and absorbing nutrients. Conditions that involve EPI include cystic fibrosis, inflammation of the pancreas (pancreatitis) and surgical removal of the pancreas. According to Eli Lilly, 90 per cent of patients with cystic fibrosis receive PERT. Lilly completed its acquisition of Alnara Pharmaceuticals, which developed Solpura, in July 2010 for $180 million (?113 million) up front plus up to $200 million in potential milestone payments.
Dissolving implant from Abbott
Pharma major Abbott has been granted EU approval for 'the world's first drug eluting bioresorbable vascular scaffold' for the treatment of coronary artery disease. The stent restores blood flow in clogged vessels by providing support for the walls of the structure. But unlike traditional equivalents, which are made of metal, it is made of polylactide, which means it should dissolve within two years of insertion. The company says that after the implant dissolves blood vessels treated with the scaffold might regain the ability to move, flex and pulsate in a similar way to untreated vessels. In addition, the scaffold releases Zortress (everolimus), a Novartis drug that suppresses the immune system to reduce the risk of rejection.
AZ strikes deal for Amgen antibody
MedImmune- the biologics unit at pharma major AstraZeneca - has gained rights to a monoclonal antibody from US biotech Amgen. AMG 108 is a fully human monoclonal antibody in Phase I and II clinical trials for the treatment of inflammatory diseases. The companies have not disclosed financial details.
Merck & Co drops vorapaxar trials
US drugmaker Merck & Co has unexpectedly dropped one trial of cardiovascular candidate vorapaxar and reduced the number of patients taking it in another, under advice from a safety board. The Tracer study, involving 13 000 patients with acute coronary syndrome, will be wound up entirely. Meanwhile, the 26 500 patient TRA-2P study, will continue as normal for patients that experienced heart attacks or peripheral arterial disease before the start. But patients who experienced strokes before the start will no longer receive vorapaxar. The candidate is designed to reduce blood clots by acting on thrombin, a serine protease that is involved in coagulation.
Takeda biomarker for trials purchase
Japanese pharma company Takeda has bought licensing rights to an Alzheimer's disease biomarker assay called TOMM40 from Zinfandel Pharmaceuticals. The assay is designed to identify people with a high risk of developing Alzheimer's disease within five years of testing. Zinfandel will receive $9 million up front and become eligible for subsequent payments totalling up to $78 million, contingent on development and commercialisation milestones. There is some evidence that Takeda's diabetes drug Actos (pioglitazone) improves cognitive function in patients with Alzheimer's disease (T Sato et al, Neurobiol. Aging, 2009, DOI: 10.1016/ j.neurobiolaging.2009.10.009). The deal will allow Takeda to use the assay to identify potential candidates for clinical trials of pioglitazone for this use.
A vast inconvenience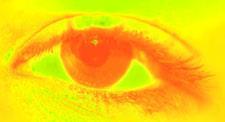 Safety concerns over the blockbuster cancer drug Avastin (bevacizumab) have been compounded by further data supporting a link with cardiovascular problems (T K Choueiri et al, J. Clin. Oncol., 2011, DOI: 10.1200/JCO.2010.31.9129). The authors ran a meta-analysis of articles published between 1966 and 2010 to determine the risk of congestive heart failure in patients with breast cancer receiving Avastin. They found that patients taking Avastin were almost five times more likely to be affected by heart failure. Avastin, a monoclonal antibody marketed by Genentech - a subsidiary of Roche - generated 2009 sales of CHF6.6 billion (?4.4 billion), 16 per cent of total Roche sales. But the US recently revoked its fast track marketing authorisation for stomach cancer due to safety concerns. Meanwhile, the UK National Institute for Health and Clinical Excellence, which assesses drugs for the National Health Service, is moving to investigate Avastin for the treatment of eye problems, including age-related macular degeneration (AMD), the leading cause of blindness in the UK.
Sanofi forms bond with Avila
French pharma company Sanofi-Aventis and US biotech Avila Therapeutics have signed up to a deal that will give Sanofi access to the 'covalent' cancer candidates under development at Avila. Avila will receive up to $40 million in upfront payments and research funding. It will also be eligible for milestone payments of up to $154 million for each programme that achieves approval. Sanofi will be allowed to use the Avila technology for protein silencing that apparently can't be achieved through traditional medicinal chemistry. It will focus on six signalling proteins involved in cancer during an initial collaboration period of three years. Covalent candidates are designed to form strong covalent bonds with disease-causing proteins, rather than the weaker intermolecular bonds that drugs normally rely on.
Dey Pharma settles allegations
US pharmaceutical company Dey Pharma has agreed to pay $280 million to settle allegations that the company: 'engaged in a scheme to report false and inflated prices for numerous pharmaceutical products, knowing that federal health care programs relied on those reported prices to set payment rates'. The following drugs were allegedly affected: albuterol sulfate, albuterol MDI, cromolyn sodium and ipratropium bromide. 'By offering customers one price and then falsely reporting inflated prices to the lists the government uses when calculating how much to pay for the drugs, pharmaceutical companies created an incentive for the purchase of their drugs by allowing buyers to pocket the difference,' said Tony West, assistant attorney general for the civil division of the US Department of Justice. Dey is a subsidiary of pharma and generics company Mylan. It employs 700 staff and made 2009 sales of about $400 million.
Amgen in Xencor deal
Amgen has teamed up with Xencor on the development of monoclonal antibody candidate XMAB-5871 for the treatment of auto-immune diseases. The deal structure hinges on the results of a Phase II study, to be completed before Amgen decides whether to buy in fully. If it does, Xencor will get the rest of a $75 million (?48 million) sum in up front fees and early development payments. In addition, it will become eligible for up to $425 million in milestone payments, as well as sales royalties.
Battle of the blood thinners
US drugmakers Bristol-Myers Squibb and Pfizer say that new research shows their apixaban is better than Sanofi's Lovenox (enoxaparin) at preventing blood clots during hip replacement surgery. Patients undergoing major orthopaedic surgery are at high risk for venous thromboembolism, when clots form in veins. A range of drugs are available to thin the blood and thereby lower the risk. The researchers looked at how many patients experienced deep-vein thrombosis, nonfatal pulmonary embolism or death. They found that 1.4 per cent of patients that took apixaban did, compared with 3.9 per cent of patients that took Lovenox - representing a relative risk reduction of 64 per cent. Apixaban is in Phase III trials for the treatment of abnormal heart rhythm, known as atrial fibrillation (AF) - a big and growing market. But it is some way behind other new blood thinners. In October, the FDA approved Pradaxa (dabigatran) from Boehringer Ingelheim for the prevention of stroke and blood clots in patients with AF.
DSM buys Martek for $1.1 billion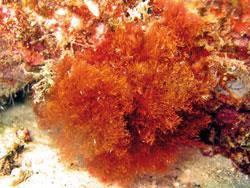 Dutch life and materials sciences company DSM has agreed to buy US company Martek Biosciences for $1.1billion (?690 million), equivalent to $31.50 per share, in an all cash deal. The price represents a premium of 35 per cent over the price of Martek shares on 20 December. Martek makes nutrition products from microbial sources, such as microalgae that produce docosahexaenoic acid and fungi that produce arachidonic acid. Martek generated sales of $450 million in its 2010 financial year, which ended on 31 October, and employs 600 staff.
Alemtuzumab potential?
US biotech Genzyme says its multiple sclerosis (MS) candidate alemtuzumab could reach $3.5 billion per year in sales within five years of launch, based on market research. Genzyme already markets alemtuzumab, a monoclonal antibody, as Campath for the treatment of B-cell chronic lymphocytic leukemia. The drug is in Phase III trials for the treatment of MS. The bigger picture here is the $18.5 billion hostile takeover bid for Genzyme from Sanofi-Aventis. The Genzyme board is strongly opposed to the 'opportunistic' bid, which it says undervalues its pipeline - arguably the part of the company that Sanofi is most interested in. The pundits therefore won't be surprised to hear Genzyme highlighting its products' potential while it holds out for a higher price.
CPEX sold for $71 million
Holding company Footstar has agreed to buy US drug delivery technology company CPEX Pharmaceuticals for $71 million, at $27.25 per share. In May 2010, the CPEX board told shareholders to reject a $16 per share offer from Shelter Bay Holdings, which it said at the time was 'inadequate and substantially undervalues the company's current business and future prospects'. John Sedor, president and chief executive, said: 'This transaction is the result of the CPEX Board's comprehensive review of our strategic alternatives to maximise shareholder value'. The key CPEX product is pentadecanolide (CPE-215), a naturally-occuring molecule that boosts the permeation of proteins through lipid membranes. It is used in Testim (testosterone), a topical gel approved for the treatment of low testosterone in men marketed by Auxilium Pharmaceuticals. In 2009, Testim generated sales of $160 million, representing a 28 per cent increase compared with 2008. It is also used in Nasulin (insulin), a nasal spray product candidate for the treatment of diabetes. Pentadecanolide is used in the fragrance industry to generate musk notes.
Servier signs $505 million
Privately held French pharma company Servier has teamed up with US antibodies company XOMA on the development of XOMA 052, an anti-inflammatory candidate, in a deal worth up to $505 million. The candidate is designed to inhibit interleukin-1 b , a cytokine thought to trigger inflammation in a range of diseases. Cytokines are small proteins that cells use to communicate with each other. XOMA will receive $35 million upfront, plus up to $470 million in milestone payments and royalties. In addition, Servier will pay the first $50 million towards drug development. The candidate is expected to go into Phase III trials for the treatment of Beh?et's disease in 2011. Beh?et's disease is a rare condition that causes inflammation in the eyes, which affects vision and can lead to blindness. XOMA 052 has US and EU 'orphan' drug status for the treatment of the condition, meaning it could reach the market more quickly than other drugs would. The candidate is also in Phase II studies for the treatment of type 2 diabetes.
Chemical
LB completes flavours sale
US chemical company LyondellBasell has completed the sale of its flavours and fragrances unit to Pinova Holdings. LyondellBasell says the deal is going to generate $150 million. The unit employs 200 staff at two sites in the US and produces terpene fragrance and flavour ingredients for the oral care, confectionery and beverage markets. It will operate under the name Renessenz in the future. Pinova supplies wood and gum rosin and polyterpene resin speciality chemicals. LyondellBasell is recovering from a difficult time. It entered chapter 11 bankruptcy in February 2009 when falling demand and failure to renegotiate debts forced it to seek protection. It exited in April, and in October listed its shares on the New York Stock exchange for the first time.
Lanxess buys Darmex in Argentina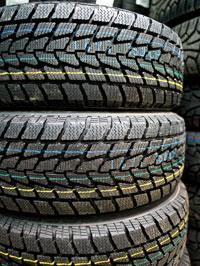 German synthetic rubber company Lanxess has made - through its subsidiary Rhein Chemie - its first Argentinean acquisition, with the purchase of privately owned company Darmex, which makes release agents and curing bladders for the tyre industry. The companies have not disclosed financial details. Darmex employs 200 staff and is expecting to achieve sales of $30 million ($19 million) in its 2010 financial year. Curing bladders made of butyl rubber are used to make tyres. The unfinished tyre is placed in a press and forced into its finished shape by inflating the bladder at high temperature, which pushes it against the sides of the press. Release agents prevent tyre sticking to either the bladder or the mould. According to Lanxess, the global curing bladder market is worth more than
300 million (?250 million).
ECHA to share Reach data
The US Environmental Protection Agency (EPA) has announced a partnership with the European Chemicals Agency (ECHA) to 'promote enhanced technical cooperation on chemical management activities'. The partnership will include sharing data gathered through the European Registration, evaluation, authorisation and restriction of chemicals (Reach) regulation.
Crop BioScience unit bought
Danish biotech Novozymes, which makes enzymes for industrial processes, has agreed to buy EMD-Merck Crop BioScience from Merck KGaA for $275 million. According to Novozymes, the unit will make 2010 sales of about $60 million. It currently employs 165 people. The pundits have said this price is high, but the growth prospects are good.
PolyOne buys Uniplen for $21m
US polymer company PolyOne has bought Brazilian company Uniplen Ind?stria de Pol?meros, which produces thermoplastics, for $21 million up front plus further payments over the next three years based on performance. Uniplen made 2010 sales of $34 million.
PolymerLatex
Speciality chemical company Yule Catto has agreed to buy PolymerLatex for
443 million (?376 million). The company makes emulsion polymer products, such as gloves, textiles and coatings. Yule says that the move will bring annual cost savings to the combined business of ?20 million and strengthen its position in emerging markets.
In brief
French strikes at Sanofi
French workers at Sanofi-Aventis have been striking over planned job cuts. The strikes were called by a group of nine trade unions, which said that the company was cutting jobs while benefiting from tax concessions in France and generating the highest profits of any company on the CAC40, a benchmark French stock market index similar to the UK's FTSE100.
DSM and Codexis supply deal
DSM and US enzyme biotech Codexis have signed a supply agreement for enzymes for pharmaceutical production. The deal will give DSM access to Codexis technology designed to reduce cost and environmental waste in manufacturing processes for active pharmaceutical ingredients and intermediates. Oliver May, DSM corporate scientist and business manager said the company was 'continuously expanding' its collection of over 3000 enzymes through in-house development and partnerships.
Abbott and epigenetic inhibitors
Abbott is teaming up with EpiTherapeutics in the search for cancer drugs in the form of small-molecule inhibitors identified using epigenetics. The companies have not disclosed the financial terms of the three-year collaboration. Epigenetics is the study of inherited changes that arise from gene expression and don't therefore relate directly to differences in the underlying DNA.
GSK sensodyne dental deal
UK pharma giant GlaxoSmithKline (GSK) and dental products company Dentsply have agreed to work together on new tooth sensitivity dental products. GSK makes toothpastes designed to reduce tooth sensitivity under the Sensodyne and NovaMin brands. Dentsply makes NuPro products, tooth polishing pastes for removing stains in the clinic. The deal will allow Dentsply to co-brand its NuPro products with both GSK brands. Dentsply made 2009 sales of $2.2 billion.
Chemie-Pack Netherlands fire
A fire broke out at a site in Moerdijk in the Netherlands owned by chemical processing company Chemie-Pack on 5 January. The authorities in the Netherlands say there is no evidence that during the fire anyone came into contact with high concentrations of hazardous chemicals. But the fire caused a smoke cloud that dropped soot in: Meppel, Diemen, Zandvoort, Nootdorp, Zwijndrecht, Utrecht and the Hague. Some roads and rail routes were temporarily closed and people were advised to avoid contact with the soot.
Pre-Christmas spending spree
Consumers weren't the only ones splashing out in the run up to Christmas it seems. December 2010 was the busiest month for buying and selling chemical companies for several years, according to UK corporate finance advisory company Clearwater Corporate Finance.
S?d-Chemie five year Yara deal
German speciality chemical company S?d-Chemie and Norwegian fertiliser group Yara have signed a five year agreement covering catalysts for fertiliser production. S?d-Chemie says it expects the deal to contribute $40 million in sales over the period. It will provide catalysts for feed purification, hydrodesulfurisation, steam reforming and methane synthesis from carbon monoxide.
ECHA receives 3 million notifications by deadline
A deadline relating to the labelling, classification and packaging of chemicals in Europe was passed on 2 January, with 3.1 million notifications from 6600 companies, covering 100,000 substances. The regulation brings the EU in line with the UN's globally harmonised system for classifying and labelling chemicals.