Industry news, November 2008
Huntsman wins Hexion court fight
Huntsman has won its legal battle to force Hexion to honour its $10.6 billion (?5.4 billion) takeover deal, originally agreed in July 2007. In June 2008, Hexion declared that it was taking legal action in a bid to back out of the deal, claiming that merging the two US speciality chemicals companies would render the combined firm insolvent, and citing Huntsman's increased debt and lower than expected earnings.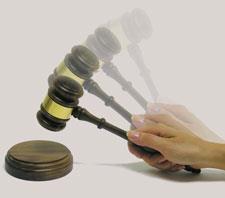 However, the judge in the Delaware Chancery Court found that Hexion had 'knowingly and intentionally' violated the merger agreement. Hexion must now make 'all efforts necessary' to complete the deal, or face a $3 billion claim for damages from Huntsman. The court also ordered that the 1 October deadline for closing the deal be extended.
Following the court decision, anti-monopoly bodies in the US Federal Trade Commission and the European Commission both approved the acquisition, subject to Hexion selling part of its epoxy resin business - an approval Hexion CEO Craig Morrison claimed the company was 'pleased to obtain'.
In a separate court decision, Huntsman also won a court victory against Credit Suisse and Deutsche Bank, who had previously agreed to finance the merger. The ruling prevents the banks from filing any lawsuit claiming that the combined company would be insolvent. Since the 29 September court decision, Hexion has announced it will receive $540 million from its parent company, private equity firm Apollo Management, to finance the deal.
James Mitchell Crow
CHEMICAL INDUSTRY
Flow chemistry collaboration
Dutch microfluidics firms Micronit, FutureChemistry and Flowid are to collaborate to develop industrial-scale microreactor systems for the fine chemical and pharmaceutical industries. The project, called Access2Flow, will offer flow systems based on glass microreactors. Flow reactions can be scaled up very quickly, and will allow industry to convert reactions previously limited to small batches into continuous flow processes.
AkzoNobel to cut 3500 jobs
AkzoNobel is to cut at least 3500 jobs over the next three years, as it seeks to streamline its operations following its 2007 takeover of ICI. The Amsterdam, Netherlands-based firm says that by 2010 it will achieve
340 million
(?270 million) in annual synergies following the ICI takeover. But the company is now targeting an additional cost savings of
100 million, which has added to the total number of job losses.
Performance polymers
Pennsylvania, US-based start-up company Strategic Polymer Sciences has announced a deal with Belgium's Solvay to start large-scale production of its polyvinylidene fluoride polymer, which can be used to make electrical capacitors which have 10 times the energy storage capacity of conventional capacitors. Such devices are used to temporarily store energy in hybrid electric vehicles, and the global market for capacitors for these vehicles is expected to reach $1.6 billion (?870 million) by 2015, says Solvay.
MENA market
Solvay has reached a final agreement to buy Egypt's Alexandra Sodium Carbonate company for
100 million from a state-owned holding company. Solvay says the acquisition improves its access to the fast growing markets of the Middle East and North Africa (MENA).
Raw materials rethink
BASF catalysis researchers say they have developed an alternative way to produce two-to-four-carbon olefins, an important chemical feedstock, using Fischer-Tropsch chemistry. Olefins are traditionally made from naphtha, from crude oil. The new route produces them from syngas - a mixture of carbon monoxide and water that can be produced from a wide variety of raw materials that includes renewable sources, as well as gas and coal. A series of catalysts selectively producing different feedstocks are expected to be developed and implemented within the next decade.
Meanwhile, Genencor has announced a collaboration with US tyre maker Goodyear to develop a microbial fermentation-based approach to make isoprene - a raw material used to make synthetic rubber - from renewable feedstocks. Isoprene is currently made from oil. Genencor plans to invest $50 million in the technology over the next three years, with large scale production expected by 2012.
Device development
Japan's Sumitomo says it will establish a device development centre at its Ehime facility to commercialise production of display devices using polymer organic LEDs (PLEDs) - technology developed by Cambridge Display Technology, the UK spin-out company bought by Sumitomo in July 2007. Unlike the small molecule-based OLEDs currently used in commercial devices, PLEDs can by made by inkjet printing - so promise larger, cheaper LED displays.
PHARMACEUTICALS
$3 billion to combat malaria
A UN anti-poverty summit in New York saw nearly $3 billion pledged to support the first ever Global Malaria Action Plan (GMAP), which aims to eradicate the disease by 2015. The World Bank gave $1.1 billion, while the Geneva-based Global Fund to fight Malaria, Aids and Tuberculosis gave $1.6 billion. These and other donations will support the development of treatments including GlaxoSmithKline's experimental RTS,S vaccine.
Pfizer accused of cover up
A lawsuit has accused US pharma giant Pfizer of trying to hide negative data about its blockbuster epilepsy drug Neurontin. Experts hired by the plaintiffs suing the company for fraud said that the company had a 'publication strategy' to suppress negative reports in medical journals, while promoting off-label uses for Neurontin that weren't approved by federal regulators. Pfizer denies the charges.
Calls for Reach extension
The European Chemicals Agency (ECHA) has changed its advice to companies pre-registering chemical substances, now requesting they only pre-register substances they later intend to register. The ECHA had previously told companies, 'if in doubt, pre-register' - but has changed this advice after two companies, one in the UK and one in Germany, pre-registered the entire EC inventory of about 100 000 substances. The ECHA now says that companies intending to pre-register more than 10 000 substances must contact the agency for prior approval - a position with no legal basis, says Peter Newport, director of the UK Chemical Business Association (CBA). Newport adds that some pan-European chemical distributors will have a genuine business need to pre-register 30-40,000 substances.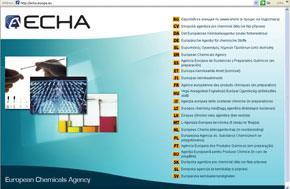 The CBA has also called on the European Commission to extend the Reach pre-registration period by six weeks, following frustrations over the unreliability of the Reach IT system, through which pre-registrations are lodged. The Reach IT process for bulk pre-registrations was six weeks late in becoming available, cutting the six month pre-registration period available to industry. Ongoing glitches with the system continue, says CBA.
Lilly settles
Eli Lilly will pay $62 million to 32 US states to resolve an investigation into the sales, marketing and promotion of its antipsychotic medication Zyprexa. Lilly was being sued for promoting and marketing the drug for unapproved uses, including elderly dementia and paediatric treatment. The company said in a statement that, under the settlement, 'there is no finding that Lilly has violated any provision of the state laws under which the investigations were conducted'.
Trials criticised
Sir Michael Rawlins, chairman of the UK's National Institute of Health and Clinical Excellence (Nice), which approves drugs for use on the National Health Service (NHS), has criticised the emphasis on randomised controlled drug trials as a way to assess the effectiveness of new medicines. Rawlins argues that better use should be made of historical control trials, which compare new treatments with those used previously, claiming this could speed the arrival of innovative drugs onto the market.
More meta analysis
The latest meta analysis of the safety data of a blockbuster drug suggests Pfizer and Boehringer Ingelheim's lung medication Spiriva raises the risk of heart attack, stroke and heart disease, according to a study published in the Journal of the American Medical Association . But the companies counter that the latest clinical trial - full details of which were to be published in October - shows the drug actually cuts risks to the heart.
Coming soon: the $1000 genome
Complete Genomics, a young US gene sequencing company, has revealed that it plans to sequence 1000 human genomes by next year and 20,000 in 2010. The firm is building a sequencing centre at its California base, where it plans to sequence human genomes for pharmaceutical companies, biotechnology firms, personal-genomics companies and government-funded sequencing centres. It will charge customers $5000 to sequence a genome, according to chief executive officer Cliff Reid, who estimates that the cost of materials used to generate each sequence will be around $1000.
Pfizer pipeline push
In the latest move in a global restructuring plan, Pfizer has announced that it will create three new drug development units. One will focus on primarily on Brazil, Russia, India and China in an effort to increase market share in emerging markets. The other two will focus on physicians - one on primary care doctors and the other on specialists.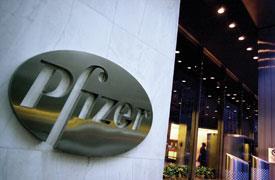 The move follows September's announcement that the firm would realign its drug discovery efforts and strategically shift its focus. Pfizer says the number of drug candidates in the final Phase III of its drug pipeline has grown from 16 to 25 in the past six months, while the pipeline now includes 114 programmes. Investors and analysts have been concerned about the lack of candidates the company had in late stage development - as reflected by the company's share price, which rose on the news. As part of the pipeline restructure, Pfizer will stop its early stage research on heart drugs, and focus instead on areas such as cancer, Alzheimer's, pain relief, and diabetes, where the potential profits are greatest.
Meanwhile, in October Pfizer closed the doors on the Michigan laboratory where its blockbuster cholesterol drug, Lipitor, was developed.
Heart stent clot study
Eight stent makers and drug companies - including Johnson & Johnson, Boston Scientific, Bristol-Myers Squibb and Sanofi-aventis - are collaborating over a large clinical trial to assess how long patients given drug-eluting stents to prop open diseased arteries should be given anti-clotting drugs. Potentially fatal blood clots can form several years after implantation, and there is currently no clear data to indicate how long after treatment patients should continue on anti-clotting
drugs.
Meanwhile, Abbott could potentially have got around the clotting problem by developing a stent that slowly dissolves after implantation. Abbott says a small, early stage clinicaltrial gave 'very exciting' results.
EU drug trade threat
Cross-border pharmaceutical trade in the EU could be severely curtailed under proposed legislation set to be unveiled by the European Commission in October, according to a report by the Financial Times . The
newspaper received a document detailing rules to crack down on the trade in counterfeit medicines, that would also make it difficult for wholesalers legally to move pharmaceuticals across the EU's open borders. New rules would put tight restrictions on the repackaging of medicines, a process required to ensure the correct language and coding information is used on packaging and information leaflets.
J&J settles birth control cases
Johnson & Johnson has spent at least $68.7 million to settle hundreds of lawsuits filed by women who suffered blood clots, heart attacks or strokes after using the company's Ortho Evra birth control patch, court records show. The records reveal that the vast majority of complaints alleged the patch caused blood clots in the legs or lungs. Some blamed it for heart attacks or strokes. The complaints blamed Ortho Evra for the deaths of 20 women.
Teva expands east
Teva, the world's largest generic drug maker, has announced a joint venture with a Japanese firm in a bid to boost its share of the growing Japanese generics market. The venture, called Teva-Kowa Pharma, is targeting sales of $1 billion by 2015. Japan is the world's second largest drug market, and in 2007 the country's Ministry of Finance announced plans to double generic drug use to 30 per cent by 2012.
Merck stops obesity drug
US pharmaceutical company Merck has stopped development of anti-obesity drug taranabant, due to the number of side effects seen during clinical trials. The drug, a cannabinoid antagonist, has been linked with an increased risk of psychiatric events, such as anxiety and depression. Sanofi-aventis drug rimonabant (Acomplia) - also an anti-obesity cannabinoid antagonist - failed to win FDA approval in July 2007 due to links with similar side effects.
Lipitor no good for women?
Pfizer's top-selling cholesterol drug, Lipitor, may reduce the risk of heart attack in men - but there's no statistically significant evidence it can help women, concludes a meta-analysis published in the Journal of Empirical Legal Studies . The authors, Theodore Eisenberg and Martin Wells, also note that Lipitor's advertising doesn't report that clinical trials are statistically significant for men, but not for women.
ENGERGY
Europe backs carbon capture
The European Parliament's Environment Committee voted for a carbon emissions cap on new power plants, and to support carbon capture technology with revenue from the carbon credits that an expanded EU emissions trading scheme (ETS) will sell at auction, starting in 2013. That could be worth as much as
10 billion (?7.7 billion).
Energy-intensive industries, such as the chemical sector, are hoping to be protected from the increased costs imposed by the new ETS, and the committee also voted to give such industries an easier phase-in to the ETS. The vote will influence negotiations with EU leaders but a final decision on carbon capture and the ETS is not expected until later this year, or early 2009.
Imclone says yes
US biotechnology firm ImClone has accepted a $70 per share, $6.5 billion takeover offer from Eli Lilly, snubbing a $62 per share bid from current partner Bristol-Myers Squibb (BMS).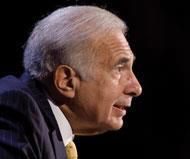 The bidding war for ImClone - and its strong cancer drug pipeline - was triggered on 31 July when BMS lodged a $60 per share offer for the firm. The two companies co-market cancer drug Erbitux, and BMS already owns almost 17 per cent of ImClone shares.
ImClone chairman Carl Icahn swiftly rejected the initial offer, describing it as inadequate - triggering an increasingly acrimonious flow of open letters between the two firms. Icahn declared an increased $62 per share offer from BMS 'absurd', claiming the company had received a $70 per share offer from a large pharmaceutical company - subsequently revealed to be Eli Lilly.
But BMS will still benefit from the deal. The company will receive approximately $1 billion from Lilly for its 17 per cent stake in Imclone. BMS also maintains it holds long-term marketing rights to IMC-11F8, a promising experimental anticancer drug being developed by ImClone as a potential successor to Erbitux. ImClone disputes this claim, which suggests wrangling between the firms is set to continue.
Unilever against biofuels targets
Food and consumer goods group Unilever has backed recommendations to scrap mandatory biofuel targets and subsidies 'to improve food security and prevent famine'. The recommendations were made this week at the annual meeting of Commonwealth finance ministers in St Lucia. Unilever is reportedly concerned that subsidies for biofuels are driving up food prices and the cost of its products.
Biofuel switch cuts coal
Drax, Britain's biggest coal-fired power station, has signed a ?10 million deal with Doosan Babcock to retro-fit a direct injection biomass co-firing system to its 4000MW North Yorkshire plant. Once complete, the plant will burn a mixture of coal and renewable biomass - effectively reducing its CO2 output by 2.5 million tonnes per year.
EDF buys British Energy
French energy firm EDF has agreed to buy UK nuclear power generator British Energy for ?12 billion. The company says it will build four new nuclear reactors, on two current nuclear sites, and will sell land to other companies to build more nuclear plants. But a clause in the contract means EDF doesn't have to do so until 2011, a move which has frustrated other power companies.
IN BRIEF
Tysabri improvement
New data shows suggests multiple sclerosis drug Tysabri, made by Biogen and Elan, may actually improve patients' condition, rather than simply slow their decline. The news could boost sales of the drug, which in 2005 was temporarily withdrawn from the market due to the small risk of developing a potentially deadly brain infection.
Ranbaxy action dropped
The US Department of Justice has dropped its legal action against Ranbaxy, after the Indian generic drugmaker agreed to provide the FDA with audits of its manufacturing facilities. The FDA is investigating allegations that the company falsified records to support new drug applications filed in the US.
Doctor disclosure
Eli Lilly - closely followed by US firm Merck - says it will disclose all the payments it makes to doctors from 2009, setting up an online registry. Pharmaceutical companies have come under increasing pressure to reveal payments made to doctors to support their drugs, and a disclosure bill is being considered by US Congress.
Zentiva approves Sanofi takeover
The board of Czech generic drugmakers Zentiva have approved a takeover by French pharmaceutical giant Sanofi-aventis, after Sanofi raised its bid for the company by about 10 per cent, to €1.8 billion. Sanofi already holds 25 per cent of Zentiva, and is currently finalising its acquisition of Acambis, the UK-based vaccines developer.
Carbon footprints hidden
Nearly half of the UK's top 250 companies are unwilling to disclose their carbon footprints to city investors. Only 58 per cent of FTSE-250 companies responded to the latest survey by the carbon disclosure project.