Industry news, November 2009
PHARMACEUTICALS
A new hope for HIV vaccines
For the first time ever, a Phase III clinical trial of an HIV vaccine has seen some success. Initial results from the trial, dubbed RV144, showed that a combination of Sanofi-Pasteur's Alvac and VaxGen's AidsVAX B/E cut the risk of HIV infection by 31 per cent.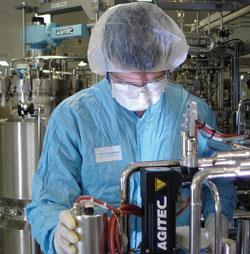 Alvac consists of a disabled canarypox virus modified to carry synthetic versions of three HIV genes into the body, and was designed to prime the immune system to release T-cells that hunt down and kill infected cells. AidsVax was designed to produce neutralising antibodies that destroy HIV before it infects cells, and contains the gp120 protein that the virus uses to enter cells.
Both vaccines had failed in trials where they were tested separately, and both developers had given up on them. But when combined they seem to work synergistically to cut the risk of infection.
'Albeit modest, the reduction of risk of HIV infection is statistically significant. This is the first concrete evidence, since the discovery of the virus in 1983, that a vaccine against HIV may eventually be feasible,' said Michel DeWilde, senior vice president for research and development at Sanofi Pasteur.
While the positive reduction has been met with great excitement, experts have warned that the result is merely a proof of principle and that further studies will be needed to validate the results.
Full analysis of the trial, which was conducted on over 16,000 Thai volunteers aged between 18 and 30 and deemed to be of moderate risk of infection, is still being conducted. But the fact that of the 8197 given the active vaccine just 51 became infected, compared to 74 of the 8198 that were given a placebo, bodes well for the future development of so-called 'prime-boost' vaccines.
Matt Wilkinson
J&J goes shopping
Johnson & Johnson(J&J) has bought an 18 per cent stake in Dutch vaccine maker Crucellfor
301.8 million (?274.6 million), and agreed to collaborate on the development of monoclonal antibodies and vaccines for the prevention and treatment of a range of diseases including influenza.
The deal comes just weeks after J&J amended its agreement to buy an 18.4 per cent stake in Irish drugmaker Elan Pharma to gain access to its Alzheimer's portfolio. The original deal had included the option to acquire Biogen Idec's 50 per cent stake in the multiple sclerosis drug Tysabri (natalizumab) if Biogen changes hands, but this was found to breach the distribution deal between Elan and Biogen and so J&J reduced the agreement amount by over $100 million (?61 million) to $885 million.
AZ and Adolor ease opioid discomfort
Between 40 and 90 per cent of patients taking opioids such as morphine for chronic pain management experience opioid bowel dysfunction (OBD), which is often described as constipation. This month both Adolor and AstraZeneca (AZ) have bought rights to experimental drugs targeting the problem. AZ is to pay US biopharma firm Nektar up to $1.5 billion for the rights to two experimental OBD drugs, NKTR-118 and NKTR-119. NKTR-118 has completed a Phase II trial while NKTR-119 is in early stage development and aims to combine NKTR-118 with selected opioids to treat chronic pain without causing OBD.
Meanwhile, US biopharma firm Adolor has acquired the exclusive worldwide rights to Eli Lilly's opioid receptor agonist OpRA III in a deal worth up to $72 million. The drug has successfully completed two Phase I studies and Adolor aims to take the drug back to the clinic in early 2010.
EU approval for swine flu vaccines
The European Commission has given GlaxoSmithKline (GSK), Novartis and Baxter marketing approval for their swine flu (influenza A H1N1) vaccines. Baxter's H1N1 vaccine Celvapan is the first cell culture based non-adjuvanted vaccine to be licensed in the EU. While the companies have refused to comment on the pricing of the vaccines, analysts are predicting the extra sales could boost GSK's revenues by up to ?3 billion.
Warner Chilcott returns rights
Warner Chilcott has returned the rights to three topical psoriasis treatments to Leo Pharma in exchange for $1 billion, which it will use to fund its acquisition of Proctor & Gamble 's pharmaceutical division. 'This transaction allows Warner Chilcott to concentrate on new strategic initiatives, including the acquisition and integration of the Proctor & Gamble Pharmaceuticals business,' said Warner Chilcott's chief executive Roger Boissonneault.
Silence keeps quiet on merger
RNA interference specialist Silence Therapeutics has suspended its shares from trading on the AIM stock exchange after confirming it is in merger discussions with an, as yet, unnamed company. The company expects the proposed transaction to be treated as a reverse takeover - where a private company buys a public one to bypass the lengthy process of floating on the stock exchange.
In the meantime, Silence has reported its operating results for the first half of 2010. The firm managed to reduce its operating loss to ?3.6 million - 32 per cent less than the ?5.27 million loss it made during the first half of 2008.
Dekkers to Bayer
Breaking the tradition of promoting chief executives from within company ranks, Bayer has announced that Thermo Fisher Scientific 's Marijn Dekkers will take over from Werner Wenning as chief executive of Bayer as of October 2010. In the meantime, he will join the company as head of Bayer Healthcare.
Dekkers's record as a dealmaker at Thermo has led many analysts to speculate that the move may herald the breakup of the German pharmaceutical and chemicals conglomerate to enable it to focus on developing medicines.
Marc Casper, Thermo's chief operating officer, has been named as Dekkers's replacement at the instrument and laboratory reagent company. Casper took over the reins as chief operating officer in May 2008 (see Chemistry World, June 2009, p15)
Lilly opts to outsource
Eli Lilly has continued its cost-cutting and outsourcing drive by selling its Lafayette, Indiana, manufacturing plant to Germany's Evonik Industries. Evonik has agreed to supply Lilly with certain active pharmaceutical ingredients manufactured at the plant for the next nine years.
The sale to Evonik will secure employment for the facility's 700 workers whose jobs had been under threat as part of Lilly's $1.1 billion cost reduction plans that will see the pharma giant shed some 5500 jobs (14 per cent of its workforce) by 2011.
The agreement mirrors Lilly's August 2008 deal in which the company sold off a preclinical laboratory to Covance and then signed a ten-year deal with the contract research organisation for toxicology services.
BMS quits Asia
Bristol-Myers Squibb (BMS) has shed another 'non-core asset' and sold off its Indonesian subsidiary and the rights to various over the counter (OTC) products in the Asia Pacific region to Japan's Taisho Pharmaceutical for $310 million. This seventh divestiture by BMS appears out of kilter with the general industry trend of diversifying into the OTC and generics marketplaces as well as increasing geographic reach.
According to Dieter Weinand, BMS intercontinental president, 'this planned divestiture is a part of Bristol-Myers Squibb's strategic transformation into a more focused next-generation biopharma company that develops and commercialises products that address serious unmet medical needs.'
More woe for Apotex
Following the import ban imposed on Apotex by the US Food and Drug Administration (FDA), the Canadian generics maker has been forced to recall selected lots of three health products. The recall follows safety concerns highlighted during Health Canada's on-going inspections of Apotex manufacturing facilities in the Greater Toronto area.
Eye care arena piques Sanofi's interest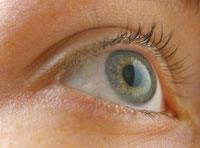 Sanofi-Aventisis continuing its diversification strategy and is buying privately owned Fovea Pharmaceuticals to enter the increasingly lucrative eye care arena. The deal, for which financial details were not disclosed, will give the French pharma giant access to three products in clinical development as well as several discovery programmes dedicated to diseases of the back of the eye.
'Fovea and its unique technology platform represent a major opportunity for Sanofi-Aventis in the very promising and dynamically growing ophthalmic area, driven by unmet medical needs and aging population,' said Christopher Viehbacher, Sanofi-Aventis's chief executive.
Meanwhile, Sanofi has also licensed a Phase I anticancer drug from Merrimack in a deal worth up to $530 million (?333 million) plus double digit royalties. The deal for the human monoclonal antibody MM-121 involves an upfront payment of $60 million. MM-121 targets the Erb3 (or HER3) receptor that has been implicated in the mechanism of resistance to certain treatments such as gefinitib in lung cancer, cetuximab in colon and head and neck cancer, and trastuzumab in breast cancer.
LABORATORY
Biggest mass spec business sold
Life Technologiesand MDShave decided to sell the Applied Biosystems SCIEXmass spectrometry joint venture to Danaher Corporation for $1.1 billion (?670 million). Under the agreement, Danaherwill purchase and combine both the commercial and marketing operations of the business, currently handled by Life Technologies, and the research, development and marketing functions which have been handled by MDS.
While Life Technologies is only selling off its share of the mass spectrometry business (for $450 million), MDS is selling its entire MDS Analytical Technologies business for $650 million. MDS has also announced its intention to sell off its MDS Pharma Services business to leave it focused solely on its medical isotope business, MDS Nordion.
INDUSTRY
Red lorry, yellow lorry, silver car, silver car, silver car
According the US paint manufacturer PPG Industries , silver has retained its position as the most popular colour of vehicle paint for the ninth year running. The silver category was used to paint 35 per cent of European cars, 25 per cent of North American cars and 34 per cent of cars in the Asia Pacific region. Black and white were the next most popular colours in all regions, ahead of red and blue.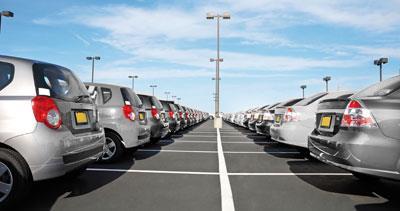 But silver isn't just silver, it's also a myriad of charcoals and greys, and according to Jane Harrington, PPG's manager of colour styling for automotive coatings: 'Palettes are broadening as the number of models decreases and the industry consolidates. Going forward, automotive manufacturers are going to be relying on colour more and more to distinguish their brands.'
And it's not just a question of shade, but also functionality - PPG has introduced a range of inorganic infrared-reflective coatings that have a high solar reflectivity that helps keep vehicles cooler, reducing the need for fuel-consuming air conditioning.
BASF and CSM join forces
BASF is to collaborate with Purac , a subsidiary of Dutch chemicals firm CSM , to develop production of bio-based succinic acid for use as a chemical feedstock. The plans involve using CO2 as a raw material that will be fixed from the atmosphere during the fermentation reaction.
Meanwhile, the German company has surprised analysts by reporting stonger than expected third quarter financial results. The company made
1.25 billion (?1.14 billion) before interest and tax (excluding one-off items), which is 20 per cent below the same quarter in 2008, but 9.5 per cent more than the second quarter in 2009.
The firm has also said it aims to double its sales in the fast growing Asia Pacific region by 2020. BASF will invest
2 billion between 2012 and 2013 and increase its headcount in the region by at least 5000 - taking the total number of employees in the region to over 20,000.
A123 goes public
Lithium ion battery maker A123 has got off to a great start as a public company, selling 3 million more shares than expected at nearly $5 more per share during its initial flotation on the NASDAQ stock market. The company sold 28 million shares of common stock at $13.50 per share, beating predictions that they would sell for between $8 and $9.50. The cash boost follows a $250 million grant from the US Department of Energy to build advanced battery production facilities in the US.
The company has a history of making losses and is uncertain about its ability to make a profit, yet despite these failings, increasing awareness of climate change issues has left investors keen to gamble on the company. While A123 posted a loss of $40.7 million in the first half of 2009, it has managed to form alliances with General Electric, BMW, Chrysler and General Motors .
Sugar dust explosion report
The US Chemical Safety Board (CSB) has issued its final report on the cause of the sugar dust explosion at the Imperial Sugar refinery in Georgia, US, on 7 February 2008, in which six workers died and and dozens more were injured. The CSB concluded that the explosion was triggered by the ongoing release of combustible sugar dust, and pointed the finger of blame at inadequate equipment design, maintenance and housekeeping.
LyondellBasell to offer stock
LyondellBasellis planning to become a public company and float itself on the stock market as part of its bid to exit bankruptcy before the end of the year, according to documents filed with a US bankruptcy court. The company was forced to seek bankruptcy protection in January, as the credit crisis and the sharp downturn in demand for chemicals left the firm unable to finance the debts Basell incurred buying Lyondell in 2007.
Sasol sees sales rise but profits fall
Despite seeing its turnover for the year increase 6 per cent to Rand137 billion (?11 billion), Sasol saw its operating profits fall 26 per cent to Rand24 billion, partially due to the falling price of crude oil and chemicals.
'Our deleveraged balance sheet and strong cash flows continue to serve the group well in weathering the storm and in funding our prioritised growth programme in tough credit markets,' said Pat Davies, chief executive of Sasol. 'The global economic recession created opportunities for us to examine all our operations.'
During the year, the company had been hit with a Rand3.9 billion fine for anticompetitive behaviour, with Davies saying, 'we have acted swiftly to improve competition law compliance and will have completed our comprehensive group-wide review by December 2009.'
Sasol's health and safety record has also been called into question again after two employees at its Secunda plant, South Africa, died after breathing in toxic gases while working. The plant already had a chequered safety history, with one worker death earlier this year, two in 2005 and 10 in 2004.
Turf war
A fascinating fight for control of much of North America's fertiliser market has emerged this year with Terra Industries continuing to knock back its larger rival CF Industries , which is itself subject to a takeover bid from Canadian firm Agrium .
CF made its original offer for Terra back in January, in a deal that valued the company at $2.1 billion (?1.3 billion). And while the ink was still drying on Terra's rejection letter of the offer, Agrium made a cash and stock offer for CF that valued the company at $3.6 billion. Both CF and Agrium have upped their bids more than once since then, and each time the bids have been knocked back.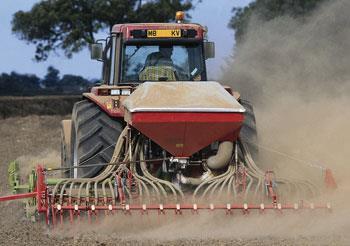 The latest development has seen CF Industries acquire 7 per cent of Terra on the open stock market at a cost of $247 million - and then submit a fifth merger agreement, which was again rejected.
Terra's chief executive Michael Bennett said, 'over the last nine months, our Board has reviewed five proposals from CF - and each time the Board has unanimously determined that a combination of our companies lacks compelling industrial logic and runs counter to Terra's strategic objectives.'
ENERGY
Showa Shell spends on solar
Japan's Showa Shell is investing $1.1 billion to build its third copper-indium-selenium (CIS) thin film photovoltaic cell plant, which will boost its production capacity by a factor of ten to 1 gigawatt. The company is predicting rapid growth in the market for solar cells due to subsidy programmes for residential photovoltaic systems in Japan and the Green New Deal Policy in the US.
Wacker cuts its losses
German chemical firm Wacker has decided to exit the loss-making solar wafer joint venture it started with Schott Solar , in order to focus on the production of hyperpure polycrystalline silicon - of which it is the second largest producer in the world. The decision to offload its shares in Wacker Schott Solar to Schott Solar will reduce Wacker's pre-tax profits by about
50 million and increase its debt position by
65 million.
'Focusing on hyperpure polysilicon production provides an excellent base for our long-term competitiveness and profitability,' says Wacker's chief executive Rudolf Staudigl. 'In this field, we can play out our technology leadership and our strong market position with maximum impact.'
DSM helps break solar cell record
Dutch materials company DSM has said its KhepriCoat anti-reflective coating system has helped achieve the highest energy conversion efficiency of a full-sized solar module. The module, designed by the Energy Research Centre in the Netherlands, achieved a conversion efficiency of 16.4 per cent, breaking the previous record of 15.5 per cent.
The KhepriCoat has been shown to increase light transmission through glass by up to 4 per cent - leading to a transmission rate of around 96 per cent for wavelengths between 400nm and 1200nm.
US court reopens emissions case
The US Appeals court has reinstated a multistate lawsuit against five large power companies that run fossil fuelled power stations, which was dismissed by the district court four years ago. The states are claiming that the carbon dioxide emissions from the companies' plants are creating a public nuisance of global warming.
New York City and eight US states are collectively suing the companies - which includes American Electric Power - to try and force them to cap and then reduce their carbon dioxide emissions.
IN BRIEF
Merck licenses CSL's flu vaccine
Merck & Co. has formed another alliance with its long-term vaccine partner CSL Biotherapies and agreed to market and distribute CSL's seasonal flu vaccine Aflure for the next six years.
The companies' best-known collaboration involves Merck's distribution of the cervical cancer vaccine Gardasil in the US - which will soon face competition in the US from GlaxoSmithKline's Cervarix after it was granted approval by the FDA.
Selcia's new discovery division
UK-based 14C radiolabeling expert Selcia has launched a new drug discovery division which will use the capillary electrophoresis-based fragment screening platform, CE Screen, it acquired from Cetek Corporation.
The company was spun out of Aventis in 2001 and since then has more than doubled in size - it now employs over 60 people.
Pfizer completes Wyeth buy
Pfizer has completed its $68 billion purchase of Wyeth after gaining regulatory clearance. In order to comply with monopolies regulators, Pfizer and Wyeth had to sell off some of their animal health assets to German rival Boehringer Ingelheim.
Terms of the deal were not disclosed, but Pfizer has said those products being sold accounted for less than 10 per cent of the combined company's animal health sales, which amounted to $3.91 billion last year.
PE buys GE Healthcare's catalogue radiochemicals
Following the sale of GE Healthcare's custom radiolabelling services to Quotient Bioscience, the US industry giant has now agreed to sell its 3H and 14C catalogue radiochemicals offering to PerkinElmer (PE).
According to PE, it can now provide the largest selection of radiolabelled compounds to the global scientific community, which often use the radiochemicals for high throughput screening.
Sinochem offers to buy Australian rival
Chinese agrochemical firm Sinochem has entered into a non-binding agreement to buy Australian rival Nufarm for $2.46 billion. If the deal is agreed, it will give Sinochem access to Nufarm's sales and marketing networks in Australia, Europe and the Americas and will 'accelerate Sinochem's ambitious global growth strategy in agricultural-inputs.'
JM bolsters stationary emissions control business
Johnson Matthey (JM) has bought NOx emissions reduction expert Applied Utility Systems from Catalytic Solutions in a deal worth up to $10 million. The company designs and makes selective catalytic reduction systems for controlling NOx emissions from gas turbines, industrial boilers, steam generators and process heaters - all of which are facing increasingly strict emissions standards.
Air Liquide to build €10 million production unit
Air Liquide has announced that it will invest €10 million to build a dedicated nitrogen production plant in Germany's Solar Valley in Thalheim. Due to be started in 2010, the plant will produce more than 38 million tonnes per year of nitrogen and supply photovoltaic experts Calyxo, Sunfilm and Q-Cells.
Arkema to build CNT plant
Arkema is building a 400 tonne per year carbon nanotube (CNT) pilot production plant in Mont, France. The plant is scheduled to start up in 2011 and will be the only CNT plant to use an entirely biologically sourced raw material - bioethanol. The plant will use a continuous catalytic chemical vapour deposition process to grow CNTs on iron particles that control the characteristics and growth of the CNTs.