Better partnerships across research, industry and policy are needed to tackle antimicrobial resistance, say research leaders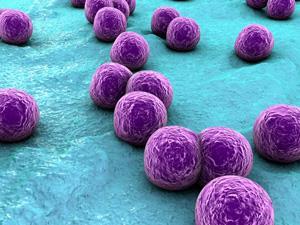 Leading researchers have called for greater collaboration to tackle antimicrobial resistance (AMR), which they say is fast becoming one of the biggest global health challenges.
At the launch of the Antimicrobial Research Collaborative – a multidisciplinary project at Imperial College London, UK, which includes various different departments within the university as well as external partners – the UK's chief medical officer Dame Sally Davies said 'not enough' is being done to prevent drug-resistant infections spreading through hospitals.
Sir Richard Sykes, former executive director at GlaxoSmithKline and currently the chair of the Imperial College Healthcare NHS Trust, said the problem was 'huge, but not insoluble'. 'These challenges will only be solved if there is collaboration,' he said, 'And industry must be a part of that.' In the past, he added, companies have collaborated with academic or healthcare organisations to offer drugs for free, or at more affordable prices, when tackling challenging diseases. These partnerships, he said, must form a crucial part of efforts to battle AMR.
At a panel discussion during the event, Virginia Acha from the Association of the British Pharmaceutical Industry agreed that more needed to be done in the search for new drugs. Although there are currently more than 30 new antimicrobial molecules in development across a handful of companies, 'That still isn't anywhere near where we need to be,' she said. Acha also emphasised the need for new business models: 'In industry it's the one time when you're going to spend a lot of money investing in a product that nobody wants to ever have to use, which makes it a tricky thing to get your money back.'
Participants in the discussion also highlighted the need to involve policymakers in tackling the problem. Mike Catchpole, chief scientist at the European Centre for Disease Prevention and Control (ECDC), said AMR was a 'number one priority', but despite this EU states' efforts to address the problem are inadequate. 'There is huge variation across Europe. We are looking to improve surveillance … to get all countries across Europe to adopt the same epidemiological methods to look at the prevalence of infections,' he said. He added that the ECDC was working with global bodies including the World Health Organization to raise global awareness of the issue.
In the UK, AMR is now on the government's national risk register, according to Davies, alongside other global threats including climate change and terrorism. She said the UK was petitioning to get a whole day focused on AMR at the next United Nations general assembly, and perhaps even a treaty. 'We have now lived through the golden age of antibiotics,' said Davies. 'If we don't sort this – not only with diagnostics and new antibiotics but with significant behavioural change … our children and their children will have a much harder life.'