Amendments to country's 25-year-old environment law paves the way for unlimited fines for environmental damage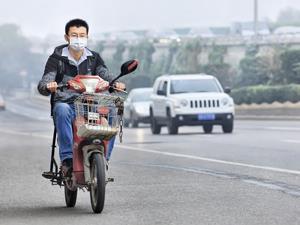 Amid worsening soil, water and air pollution, China has announced what it is calling the strictest environmental laws to date. But experts remain cautious, appealing for greater public participation and better pollution governance to improve the nation's environment. The revised law will take effect at the start of 2015.
On 14 April, the ministries of environmental protection and land and resources published the results of an eight year national survey on soil pollution. They found that 16.1% of China's arable land is contaminated to varying degrees. The breakdown reveals that most of this land is classified as slightly to moderately polluted, while a sixteenth is described as heavily contaminated and poses a threat to public health.
Heavy metal pollution – particularly cadmium, mercury, arsenic and lead – is particularly serious, with south-western China and the industrial heartlands in north-eastern China, the Yangtze delta in east China and the Pearl River delta in south China the worst affected. 'Rice polluted by cadmium has become a realistic threat to people in south-western China where nonferrous metal mining is widespread,' the official People's Dailycited an unnamed ministerial spokesperson as saying.
Cleaning up
Following the survey, the land and resources ministry confirmed in a report published on 24 May that up to 12 million tonnes of food contaminated with heavy metals is grown every year – enough to feed 50 million people.
Before the reports were published, the ministries of agriculture and environmental protection had separately announced that they would launch nationwide soil remediation projects. Reports have suggested that as much as Yuan30 billion (£2.88 billion) would be spent on these projects.
Then, on 24 April, the National People's Congress (NPC) – China's legislature – passed long awaited amendments to the country's 25-year-old environmental protection laws. The headline news is that fines for damaging the environment will no longer have a ceiling. Fines that are little more than a slap on the wrist have long been blamed for China's inability to rein in the worst polluters. For example, in an inspection in early 2013, 88 companies were found to have been polluting underground waterways in northern China, but they were only fined Yuan6.13 million (£585,000), or less than Yuan70,000 each.
Besides higher fines, other highlights of the revised law also include a bigger role for environment impact assessment before major projects are approved, punishing government officials that turn a blind eye to polluters, protecting whistleblowers and offering citizens the option of suing firms for failing to protect the environment. In recent years, China's rising middle class has become particularly active in environmental protection issues, but a lack of legal recognition often frustrates these environmental non-governmental organisations (NGOs).
The amendment will promote land remediation efforts that have been receiving a great deal of attention from top policymakers recently, says Chen Tongbin, a senior scientist at the Institute of Geographical Science and Natural Resources of the Chinese Academy of Sciences. Since early 2000, Chen and his team have been exploring various remediation technologies for polluted land, particularly plants such as the fern Pteris vittata.
Remediation plans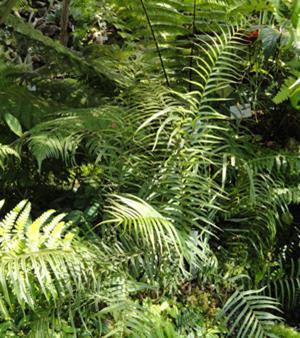 In March, the Chinese prime minister Li Keqiang proposed a nationwide land remediation plan. The agriculture, environmental protection and resources ministries are also proposing their own land remediation schemes. 'The question is not a lack of funding, but lack of enough economically and technologically feasible options to remedy the land,' Chen says. As a senior advisor to the environmental protection ministry, Chen estimates that ministerial funding could be many billions of yuan when the remediation projects are formally launched, which will mobilise hundreds of billions of yuan of private money as the land can then be used by industry and for housing.
Chen adds that good management will be vital to making the new policy work. Legal and environmental experts agree, noting that China does not lack for laws and policies to protect the environment, but that enforcement is the issue. This is because government officials prioritise economic development over environmental protection, says Deng Haifeng, an associate law professor at Tsinghua University, China.
'Enhanced punitive measures (stipulated in the new law) will only partially deter some heavy polluters, but a final solution relies on balancing the needs between economic development, local prosperity and environmental protection,' Deng tells Chemistry World. He also appeals for wider public participation and greater transparency when it comes to managing the environment.
Antibiotics widespread in China's groundwater
A systematic review of groundwater contamination by Chinese scientists uncovered 158 pharmaceutical and personal care products. Among them were 68 antibiotics at levels well over those found in industrialised countries, indicating rampant abuse of antibiotics in both medicine and farming.
The review revealed that antibiotics were often present at concentrations of more than 100 nanograms per litre, dozens of times that found in groundwater in the US and Japan. While these findings do not mean there is a danger to public health, it does pose a threat to the environment and might increase the number of strains of bacteria resistant to antibiotics, the authors write.
Xiao Yonghong, a professor of infectious diseases at Zhejiang University, China, who was not involved in the study, agrees that antibiotics in the environment contribute to the rising problem of bacterial resistance. Xiao says it is important to enhance collaborative research between life scientists and environmental scientists to establish the underlying mechanism of antibiotic resistance.
D Wang et al, Chin. Sci. Bull., 2014, 59, 743 (DOI: 10.1360/972013-370)