Abbvie and Intermune sue the European Medicines Agency to stop it making data public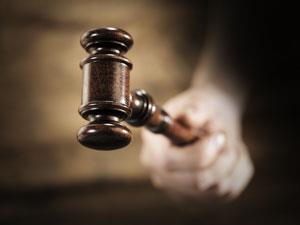 Two pharmaceutical companies have been granted injunctions to prevent the European Medicines Agency (EMA) from releasing clinical trial data about their drugs. AbbVie and Intermune are claiming that releasing the data would compromise 'commercially confidential information' that would give their competitors an unfair advantage.
The EMA argues that it does not consider clinical trial data to be commercially confidential. The cases will proceed to the General Court of the EU for a decision, but in the meantime the EMA cannot release any documents covered by the claim.
The move is a direct challenge to the EMA's policy of making clinical trial data more accessible. Since November 2010 it has provided access to 1.9 million pages of data in response to 613 requests with no objections, says the EMA's Martin Harvey-Allchurch. He stresses that the rulings do not affect the organisation's general policy on access to trial documents. 'We will continue with the policy,' he says, but adds that where applications are made for the sorts of documents covered by these rulings, the EMA will have to take into account the possibility of further injunctions.
The strategy of keeping data secret has not worked. It is time for a different approach.
Providing access to trial data is very much in the public interest, says Harvey-Allchurch. 'Industry organisations are claiming that this is primarily an industry issue, that most of the requests come from the industry, and that it's all about intellectual property,' he adds. 'We would absolutely refute that.' The EMA releases broadly similar quantities of documents to the media and to academics as to industry
This view is shared by numerous organisations, including the European Ombudsman and the British Medical Journal, which have both agreed to intervene in the case and defend the EMA's actions. Ben Goldacre, a doctor and co-founder of the Alltrials campaign group, has called the ruling a 'disgrace'. 'There is no justification for withholding information about the methods and results of clinical trials from doctors, researchers, payers and patients, who need all the information on a medicine to make truly informed decisions,' he said in a statement.
Valuable or confidential?
The court's decision will likely hinge on defining what constitutes commercially confidential information, as opposed to information that is commercially valuable, but cannot justifiably be kept secret.
On 30 April, the EMA published the advice it has received from various stakeholder panels about how to progress to a more proactive system of publishing trial data. The groups raised examples of the kind of information that might be included in trial reports that could be classed as confidential. These might include things like new biomarker assay methods or proprietary analytical techniques.
However, these panels also suggested that some information about clinical trial design – which might previously have been considered commercially confidential – would now be regarded as examples of best practice, which overall make clinical development more efficient, and as such should be shared.
Harvey-Allchurch stresses that the advisory panels included a broad range of representatives, often with quite polarised opinions on how, or even if, trial data should be made available. However, he echoes the words of the EMA's chief executive, Guido Rasi, in a letter to the Financial Times, saying that to present the pharmaceutical industry's competitiveness and open clinical trial data as irreconcilable alternatives is a false dichotomy. 'It would be a sad admission if the competitiveness of the industry was based on keeping clinical trial data secret instead of a healthy innovation pipeline,' Rasi added. 'The strategy of keeping data secret that should be open for public scrutiny to benefit public health has not worked. It is time for a different approach.'