Board members' open letter warns of 'detrimental changes' after restructure at C&EN
An organisational restructure at Chemical and Engineering News (C&EN) has prompted members of the chemistry community to raise concerns about the publication's future editorial independence.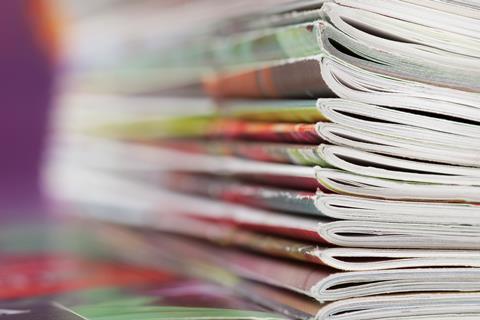 C&EN is a weekly current affairs magazine that has been published by the American Chemical Society (ACS) for almost 100 years. But an apparent realignment of reporting priorities, alongside the dismissals last week of two of its most senior editors, has led several advisory and editorial board members to voice concerns about the publication's future direction. The latest changes have followed an internal restructure in 2021 that saw the magazine moved from the ACS's publishing division into its communications department.
In an open letter to ACS members, 12 current and former board members expressed concern over 'detrimental changes' to C&EN's operations, including the removal of safeguards that were in place to protect the publication's independence.
The letter's authors note that several of the magazine's journalists have won national awards for the quality of their reporting. 'Along with the people at C&EN, the bedrock of this quality is editorial independence,' they write. 'Based upon the current changes made to C&EN by the leadership of the ACS, that editorial independence has been revoked.'
One of the board members' main concerns is that the magazine's reporting on the most important scientific news stories could be weakened by a shift in focus towards coverage of ACS events.
'Over the last few days, the Advisory Board's concern for the magazine's editorial independence has deepened. It appears that ACS News (awards, governance, happenings, etc.) will take priority over news from the chemical enterprise,' they wrote.
'When we got word as an advisory board in 2021 that C&EN was moving from publications to the communications division, it set off a lot of red flags,' says inorganic chemist Matt Hartings, who helped organise the open letter. 'As an advisory board, we are particularly aware of the need for independence – if you're doing reporting, your reporting needs to be trusted by the people you're reporting for. And you don't want to be reporting for the same person who does [public relations] for the society. So, there's all sorts of conflicts of interest.'
In a guest editorial published by C&EN, the ACS's vice president of communications Susan Morrissey, who is also C&EN's publisher, wrote that the organisational changes would 'better position C&EN for the future, allowing it to strengthen its focus on its role as the official organ of the American Chemical Society by providing information to its members about society business, programs, and activities'.
'The changes will enhance C&EN's scope of coverage, reduce organizational redundancies, and improve operating efficiencies. This change, however, will not reduce the focus on our coverage of science and related news, which remains at the heart of C&EN,' she added.
However, Hartings is not fully convinced by these reassurances: 'If you're going to do more coverage of ACS news, and you're also going to continue your regular news reporting, but you are firing people and getting rid of reporters, and moving some units into different groups within the ACS – those things don't add up.'
Responding to questions from Chemistry World, ACS chief executive Thomas Connelly said: 'ACS is fully committed to C&EN and to maintaining and protecting its editorial independence. The recent reorganization does not impact C&EN's ability to do world-class science journalism, which remains at the heart of the publication. C&EN has posted its standards and practices, which include how editorial independence is maintained. The information included there remains accurate.
'The change within C&EN positions it to better serve its dual role of providing up-to-the minute, balanced journalism that professionals in the chemistry enterprise need, and information about ACS activities and efforts to its members. C&EN will continue to fulfill its mission of gathering and delivering news and stories for professionals in the chemistry enterprise from academia, industry, and beyond that they cannot find anywhere else.'

Science correspondent, Chemistry World