One worker killed and four hospitalised at Seqens in Newburyport
An explosion and fire at a pharmaceutical manufacturing plant in Newburyport, US, on 4 May has killed one employee. Four others were hospitalised but have since been released from care.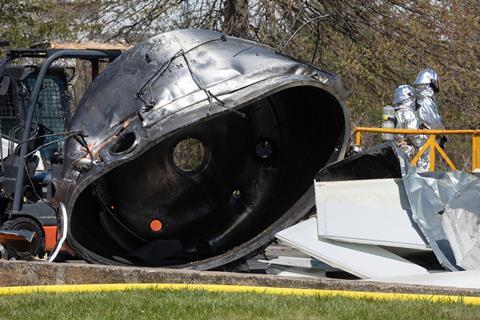 The explosion at contract development and manufacturing organisation Seqens (formerly PCI Synthesis) blew through the plant roof and propelled a large steel vessel around 10m from the building. The precise cause of the incident is under investigation. The remains of the building are unsafe, and demolition is scheduled to begin once the remaining chemicals have been removed from the site.
Local news reports have also highlighted the site's poor safety record, including a series of explosions in 2020 and a fire in 2021, as well as multiple citations and fines by the US federal Occupational Safety and Health Administration and Environmental Protection Agency for alleged violations of workplace safety and hazardous waste laws. The latest incident prompted a letter of inquiry from Massachusetts Senators Ed Markey and Elizabeth Warren and Representative Seth Moulton.

As Business editor, Phillip's aim is to highlight to readers the exciting and innovative chemistry going on in the commercial sector, as well as keeping them abreast of trends and developments in the world of chemistry businesses.
View full profile