Attempts to balance industry and research interests on transparency draw suggestions of improper collusion
Tempers are being tested as the pharmaceutical industry's journey towards transparency on clinical trial data enters a critical phase. Even as drug companies announce more voluntary access schemes, campaign group AllTrials has accused the European Medical Agency (EMA) of a 'backroom deal with pharma' to weaken earlier commitments.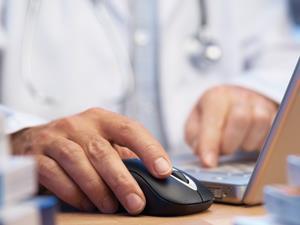 The disputes have arisen following EMA consultations over its clinical trial data policy, which it hopes to finalise in mid-July, and bring into force in October. The pioneering plan would be the first of its kind to proactively publish clinical trial reports, giving people access for non-commercial use without needing to request it from companies. After receiving over 1100 comments covering a broad spectrum of opinions, the EMA conducted follow-up meetings in May to discuss the resulting proposals. Following the meetings researchers, AllTrials, and even the EU Ombudsman reacted critically.
The chief concern was a ban on saving, downloading or printing clinical study reports (CSRs), making these huge documents available only on-screen. The Institute for Quality and Efficiency in Health Care (IQWiG), Germany's national commission for assessing medical procedures, was especially outraged. It took to Twitter with a long series of photos underlining how hard this would make its job. The same groups also warned that the new 'terms of use' contract could let trial sponsors sue researchers, creating a legal chill that would deter scrutiny.
The EMA's new redaction policy on what information could be hidden drew fire too. It arose because of comments in the initial consultation that patient privacy, trust in the system, and commercial confidentiality could be put at risk. Richard Bergstrom, director general of the European Federation of Pharmaceutical Industries and Associations (EFPIA), expressed worry over 'putting transparency – at whatever cost – ahead of public health interests'.
The purpose of the consultation was to listen. We heard the feedback, we listened to it, and proposed an alternative
The proposed EMA policy allows drugmakers to propose redactions for text they feel is commercially or otherwise sensitive, although the regulator will retain the final say on what is hidden. Campaigners say this measure and vague policy wording will mean too much is concealed. EMA spokesman Martin Harvey-Allchurch stresses that 'third parties' can petition or sue if they think that's happening, and that the extent of redaction will always be visible.
Working too closely?
Yet the new policy still seemed to many a significant departure from the EMA's previous hard line on data disclosure. Its 2010 'access to documents' policy considers that most CSRs are not commercially confidential information, and promised to disclose CSRs for every drug it had reviewed. The confidentiality point has drawn fire from some drugmakers, with AbbVie and InterMune disputing it in court. But in April, AbbVie dropped its case, the day after the EU passed regulations that will make clinical trial registration and data sharing a legal requirement. Then, at the end of May, InterMune dropped some of its cases against the EMA.
AllTrials subsequently suggested that the price for dropping the cases had been a more industry-favourable transparency policy, something Harvey-Allchurch 'absolutely refutes'. 'AbbVie realised that we're going to stick with our definition of commercial confidentiality – they knew they were not going to win that one,' he says. 'They went away, and came back with proposals for what they wanted redacted. In the end, what they proposed was in line with our redaction principles. The main InterMune case is still running.'
Following the pressure over its proposals on 12 June, the EMA's management board agreed an amended policy. That allows downloading, saving and printing trial data for academic and non-commercial research purposes, although the other controversial areas remain unchanged. Nevertheless Harvey-Allchurch plays down the outcry surrounding the new policy. 'The whole purpose of these targeted consultation exercises was to listen,' he says. 'We heard the feedback, we listened to it, and proposed an alternative to the board.' But with Harvey-Allchurch underlining that this policy initiative is a bridge to the new EU regulations that will come in some time after May 2016, the final policy wording will be highly significant.
Industry delivers
Meanwhile, pharma companies continue to progress their own schemes to make data available, with Bristol-Myers-Squibb (BMS) becoming the latest to open up its trial results. The Duke Clinical Research Institute at Duke University in Durham, North Carolina will act as the gatekeeper for BMS' data. It will review study proposals and check final manuscripts 'for scientific integrity and consistency with the original proposed work' like Yale is doing for Johnson & Johnson.
Boehringer-Ingelheim has also said that it will publish documents for all approved products going back to 1998. That move goes beyond the 'Principles for responsible clinical trial data sharing' introduced by the EFPIA and the Pharmaceutical Research and Manufacturers of America (PhRMA) last July.
IQWiG spokesperson Susanne Breuer highlights that a fragmented landscape of company data repositories would be less desirable than the single repository the EMA hosts. 'The control of data completeness would be much more complicated, and analysing data it would take a lot longer,' she says. 'We would appreciate centralised access for scientists.'
Parts of the industry are making progress here, with Eli Lilly and Bayer Healthcare agreeing to make trial data available via Clinicalstudydatarequest.com. They bring the number of companies using the portal, created by GlaxoSmithKline last year, to eight.