Merkel will have to team up with two opposing parties amid nationalist surge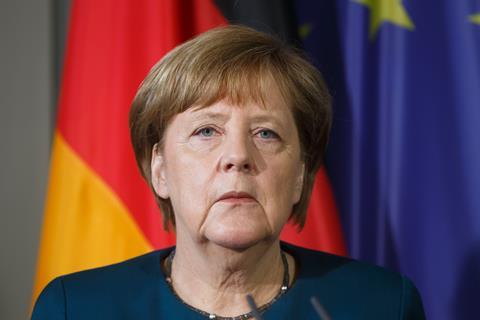 Despite Angela Merkel's conservative party seeing its worst election showing for 70 years, the former physical chemist is set to lead Germany for another four years. Researchers hope that the government's commitment to science will continue, but expect little substantive policy change over the next parliament.
During the election campaign, Merkel's party promised to raise R&D spending from 3% to 3.5% of GDP, support small companies with an additional €2 billion (£1.8 billion) and give an extra €6 billion to technology transfer projects.
To secure a parliamentary majority, Merkel's Christian Democratic Union (CDU) now needs to partner up with the Greens and the Free Democratic Party (FDP), and unite their often opposing views. However, the parties' positions on climate, energy and gene editing are likely to become major sticking points.
The Greens want to abolish internal combustion engine cars by 2030 and shut down coal fired power plants as soon as possible – the FDP's pro-business strategy isn't in favour of these radical changes. Moreover, the Greens reject genetically modified foods, while both the CDU and FDP support liberal regulation of gene editing technologies.
Amid what promise to become lengthy discussions on the formation of a coalition, nationalists managed to secure a record number of parliamentary seats. The far-right Alternative for Germany received 12.6% of the vote, making it the third largest party.
By contrast, Merkel's competitor Martin Schulz and his centre-left Social Democratic Party (SPD) suffered record losses. The SPD secured only 20.5% of the vote, the worst result in its history, and the party announced it would not become part of a governing coalition, preventing the AfD from becoming the opposition as had been feared.