Some countries have gone it alone and started registers of nanomaterials while the EU considers its options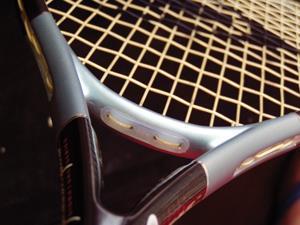 In June, Denmark introduced a law requiring companies manufacturing or importing products containing nanomaterials to record this on a register. This follows the introduction of similar registers in Belgium and France, and comes in the wake of high level EU discussions about how to regulate nanomaterials. So, what is the current state of play in Europe? What do the registers hope to achieve? And what is the driving force behind the developments?
In January 2013, France became the first European country to introduce a mandatory nanomaterials register. This required manufacturers to register the nature of their nanomaterials they used on the government website r-nano.fr. Since then, Denmark is the only other country to have a mandatory register up and running, although the UK currently administers a voluntary reporting scheme for engineered nanoscale materials, and early in 2014 Belgian ministers ratified the country's mandatory nanomaterial reporting scheme, with registration beginning in 2016.
Overreach?
To date, the EU has focused on introducing nano-specific provisions in regulations that focus on consumer goods, including cosmetics and food. As Diana Bowman, associate professor at the University of Michigan, US, explains, the main aim of these instruments is to provide information, both to the consumer, in the form of labelling requirements, and to the European commission. 'Reach [the European registration, evaluation, authorisation and restriction of chemicals regulation], as it currently stands, does not have any nano-specific requirements [but] does capture nanomaterials under its framework by virtue of its scope over substances.' She notes that nanomaterials are regulated under Reach on the basis of their name – so carbon nanotubes and macroscale carbon are treated as the same substance for regulatory purposes.
Are engineered nanomaterials sufficiently distinct that nano-specific registries make sense?
The future scope of Reach in relation to nanomaterials is currently under discussion and the commission is expected to put forward regulatory proposals to modify some Reach annexes in autumn. For Bowman, there is now a 'general push' towards information gathering mechanisms for nanotechnologies and she believes that it appears likely that Reach will be reformulated to include nano-specific provisions.
'This may act as an EU-level "registry" of sorts, with the European Chemicals Agency being the holder of such information,' she adds. 'If this was to occur, it would most likely supersede the actions of single member states and provide a far more comprehensive dataset of the types of nanomaterials in commerce in the EU, and the ways in which they are being used.'
Motivations
These developments have proved contentious amongst stakeholders in the nanomaterials sector, with many questioning the underlying motivations behind the drive to regulate. For Andrew Maynard, director of the University of Michigan Risk Science Center, the moves stem from a 'prevailing European philosophy' that commerce is important in supporting health and wellbeing within society but that society comes first. In his view, this creates 'more fertile ground' for political discussion and policy around the responsible and cautious development and implementation of new technologies, compared with somewhere like the US.
The nanotechnology industry is opposed to the schemes, because they pose an unprecedented burden
'Feeding into this has been a combination of legitimate science-based questions around the safety and potential risks associated with emerging nanomaterials, hype around the massive social, environmental and economic impacts of nanotechnology, and remarkably little understanding within decision-making circles on the nature of nanoscale science and engineering and the commercial reality of resulting materials and products,' says Maynard.
'The result has been genuine but ill-formed and ill-conceived questions about policies and regulations to ensure safety,' he adds. 'The question is, are engineered nanomaterials a class of material that are sufficiently distinct that nano-specific registries make sense?'
Regulatory burden
Industry groups are the most vocal critics of nanomaterial registries, largely because they bear a large share of the costs of testing and registration, as well as any impact on product development and sales. 'The nanotechnology industry is opposed to the schemes, because they pose an unprecedented and undue burden on both industries and authorities, while no clear benefit has been defined,' argues David Carlander, director of advocacy at the Nanotechnology Industries Association. 'Industries are very concerned about the requirement to submit confidential business information, which may not be fully protected within the current set up of the registries.'
Another of Carlander's concerns is that nanomaterial registries represent 'an extra workload of re-registration', which he fears could hamper innovation, job creation and competitiveness and erode consumer confidence in nanotechnology.
Looking ahead, Maynard expects a consolidation of nanomaterial definitions for regulatory purposes over the next few years, coupled with a greater move towards testing, labelling and cataloguing materials that come under the 'nanomaterial umbrella'. 'I do worry though that this trajectory will lock Europe into either a perspective on advanced materials that is so narrow that it misses materials that do present serious potential risks, or so wide that everything new is considered "nano", and therefore worthy of special attention. Neither will be particularly conducive to long-term sustainable development that serves economic, societal and environmental needs,' he says.