One dead and five injured by caustic soda being used for cleaning work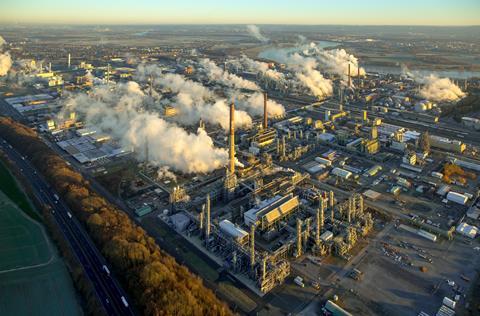 One worker has died and a further five seriously injured at ChemPark in Dormagen, Germany on 9 December. The park's operator, Currenta, reported that the serious incident involved sodium hydroxide (caustic soda) being used for cleaning work.
Three employees of one of the park's resident companies and three rescue workers were involved in the incident. One of the employees died from their injuries at the scene. The cause of the incident is unknown.
Currenta operates three ChemPark sites – in Dormagen, Krefeld-Uerdingen and Leverkusen. In July of this year, a solvent tank explosion and fire in a waste disposal area of the Leverkusen site killed seven people and injured a further 31.

As Business editor, Phillip's aim is to highlight to readers the exciting and innovative chemistry going on in the commercial sector, as well as keeping them abreast of trends and developments in the world of chemistry businesses.
View full profile