The FDA approved 46 new drugs last year – the highest number in over two decades – due to factors like streamlined policies at the agency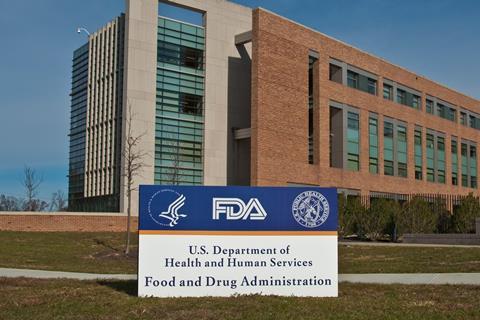 The US Food and Drug Administration (FDA) approved 46 new drugs in 2017, which is the highest number in 21 years and more than twice the number approved in 2016. From 2008 through 2016, the agency has pushed through the door on average about 31 novel drugs per year – the previous record was 53 approvals in 1996. In comparison, the European Medicines Agency approved 35 medicines that had a new active substance in 2017.
'We are seeing in the US a real explosion in oncology drugs and continued growth in drugs for rare disease, and those are driven by a combination of things like the science, the FDA policies that streamline some of the regulatory processes for these types of drugs, and also the economics,' says Frank David, who is managing director of the Massachusetts-based biotechnology consulting firm Pharmagellan.
'Although the fact that more drugs are proving that they are safe and effective enough to get approved by the FDA is certainly a good thing, I am just not sure that the number is that significant,' David adds. 'I am not sure that one point makes a trend.' Drug companies are certainly using the FDA's accelerated review mechanisms to their advantage, but these tools do not appear to be driving a greater volume of drugs through the pipeline he says.
'The numbers are not particularly related to specific FDA policies,' David asserts. However, he describes the FDA as overall more communicative with companies, which has led to better-designed clinical trials that are more likely to succeed, and drugs that are more likely to be approved. In addition, David says there is greater openness at the agency lately to approving drugs based on things like more creative trial designs and surrogate endpoints. 'There are a lot of things going on that mean the system is getting better at getting drugs that work and are safe through the regulatory process,' he states.
FDA oks 80% of drug applications
The proportion of drugs submitted to the FDA that receive approval is surprisingly high. This is mostly because a company has plenty of chances to fail, like during Phase III clinical trials, before it gets to the point of submitting a new drug application to the agency. Therefore, David suggests that the jump in new drug approvals in 2017 is not due to less rigour in the FDA's review processes.
It is too early to say if this is a part of a trend of just a blip
'The baseline percentage of new drug applications approved by the FDA, which hasn't really changed much in several years, is upwards of 80%, so there is just not the room to be more lax,' David says. 'A more likely explanation for the spike in 2017 is that more drugs were submitted to the agency for approval,' he states. 'It is too early to say if this is a part of a trend of just a blip.'
For its part, the FDA suggests that many variables could lead to a high number of drug approvals, including the number of applications received the previous year, the quality of the applications submitted in 2017, and the characteristics of the new products resulting in opportunities to use expedited programmes.
Over time, the FDA says it has consistently used a variety of expedited review and approval tools to help ensure that applications for promising new therapies in areas of unmet need are handled as efficiently as possible. For instance, from 2011 through 2017 about 60% of the agency's novel drug approvals were approved using one or more expedited review tools.

Rebecca became the US Correspondent for Chemistry World in September 2014, based out of Washington, DC, after writing for the magazine on a freelance basis since 2007.
View full profile