Brexit, drug pricing, opioid addiction and a host of other political footballs have given the drug industry plenty to deal with in 2017
The fallout from the Brexit vote continues to have a big impact on the pharmaceutical industry landscape. As expected, the European Medicines Agency (EMA) is to relocate away from its long-term UK home in London's Docklands, and after a multi-country beauty contest, Amsterdam won out over Milan following a tied vote and the drawing of lots. A thousand UK jobs will be lost as a result, and uncertainty remains over what the UK regulatory landscape will look like in the longer term.
'London's loss is Amsterdam's gain,' says BioIndustry Association chief executive Steve Bates. 'Businesses now need certainty. The best way to do this is by an early agreement to a transition timeframe and continued close regulatory co-operation. We must now ensure Brexit does not disrupt the safe supply of vital medicines to tens of millions of families in the EU and the UK.'
The disruption comes at a time when the EMA and the US Food and Drug Administration (FDA) have at last agreed to recognise each others' inspections of manufacturing sites in their home territories. The final implementation in July 2019 will be more than 20 years after the mutual recognition agreement was first signed. It will allow both agencies to deploy more of their inspection resources in other parts of the world.
The importance of carrying out more inspections in many of the other countries where medicines are made was highlighted by yet another string of failed inspections. The FDA found deficiencies at multiple companies in India, including Dr Reddy's, Wockhardt, Hetero Labs, Aurobindo and Lupin, while in China issues affected companies including Qinhuangdao Zizhu, Foshan Glying and Bicooya.
Another big problem, this time highlighted by the EMA, was that bioequivalence data from contract research organisation Micro Therapeutic Research Labs at two sites in Tamil Nadu, India, was unreliable. This led to numerous generic products from multiple companies being suspended, until reliable bioequivalence data could be sourced from elsewhere.
Paying the price
Pricing remains a thorny issue. In May, the EU began investigating Aspen for ramping up prices of cancer drugs. And in November, the UK Competition and Markets Authority ruled against Concordia for increasing the price of hypothyroidism drug liothyronine by 6000% over the previous decade. Across the pond, Mylan paid $465 million (£345 million) in a settlement with the US Department of Justice after overcharging for its Epipen devices, and Celgene was fined $280 million for off-label marketing of cancer drugs Thalomid (thalidomide) and the related Revlimid (lenalidomide).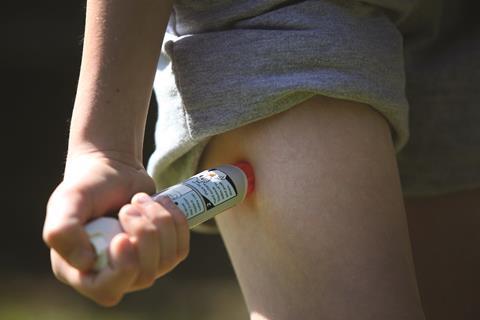 The UK National Institute for Health and Care Excellence (Nice) has set a budget impact limit of £20 million as part of its new scheme to fast-track more drug approvals. The aim is to speed up the time it takes for many newly approved medicines to reach patients, making them available a month after they are licensed. If the drug is predicted to cost more than £20 million in any of the first three years, regardless of its cost-effectiveness, then NHS England will engage in commercial discussions with the company to mitigate the impact on the overall NHS budget, or its introduction may be phased in. A sliding scale will be applied to drugs for very rare diseases – the more it costs, the greater the benefit must be. The Association of British Pharmaceutical Industry (ABPI) applied for a judicial review of the decision, saying that it would lead to some drugs that meet Nice's cost-effectiveness criteria not being funded
Nice continues to cause consternation at pharma companies with its rejection of some new medicines, although it does sometimes change its mind after negotiating price cuts. In February, it decided that Pfizer's cyclin-dependent kinase (CDK) inhibiting breast cancer drug Ibrance (palbociclib) was not cost-effective. After securing lower prices, in November it said patients should have routine access to the drug, as well as another CDK inhibitor, Kisqali (ribociclib) from Novartis.
Advanced therapies
Exciting new medicines continue to reach the market, regardless of pricing issues. The first chimeric antigen receptor T-cell, or CAR-T, product was approved to treat acute lymphoblastic leukaemia. Novartis's Kymriah is a gene therapy product, made by harvesting T-cells from the patient and then genetically engineering them to attack cancer cells. But it's not cheap – the company says a one-time treatment will cost $475,000.
Another 'first' came in the shape of a formulation of Otsuka's schizophrenia drug Abilify (aripiprazole) that contains a tracking device, developed by Proteus Digital Health, in every dose. Abilify MyCite, approved by the FDA in November, monitors the patient's compliance with dosing – the tracker is activated when it comes into contact with digestive fluids, and transmits to a smartphone app.
And the first RNA interference-based drug may soon reach the market. Alnylam, in conjunction with Sanofi, announced positive Phase III trial results in for patisiran, which blocks the production of transthyretrin in amyloidosis patients. The company has filed for US approval.
The US continues to play catch-up with Europe when it comes to biosimilar versions of biological drugs. Half a dozen have now been approved by the FDA, and many more submissions are under consideration, yet most are still not on the market because of ongoing patent battles in court.
The World Health Organization (WHO), meanwhile, has launched a pilot project for prequalifying biosimilars for supply by international procurement agencies. This quality, safety and efficacy assessment is the first step in making expensive biological cancer medicines more widely available in poorer countries, including trastuzumab and rituximab, both of which are on the WHO list of essential medicines. It is also looking into the possibility of prequalifying insulin.
The WHO also published a list of 12 bacteria for which new antibiotics are urgently required, in the hope that it will guide research efforts towards the greatest needs. The list highlights multi-drug resistant bacteria as most important. This chimes with a United Nations initiative to set up an inter-agency coordination group on antimicrobial resistance, including the WHO, the Food & Agriculture Organization, and the World Organisation for Animal Health.
Battling addiction
In the US, the problem of addiction to prescription opioids has taken centre stage. The president has declared it a public health emergency, but without providing any funding to combat the problem. More than 80% of all opioids are taken in the US, after doctors there were persuaded by pharma companies that it was safe to prescribe such drugs on a routine basis for chronic pain. Several lawsuits claiming fraudulent marketing have been initiated, investigations have been launched in most states, and the FDA even requested one product, Endo's Opana ER (oxymorphone), be removed from the market because of abuse concerns.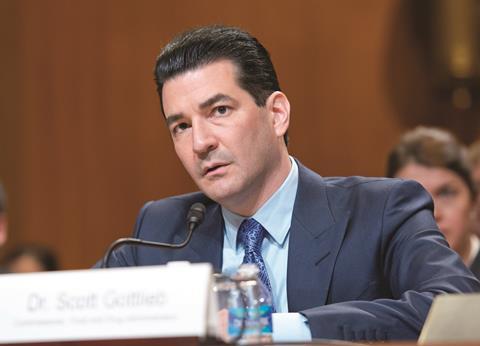 The new head of the FDA, Scott Gottlieb, has wasted no time in lambasting pharma companies for their use of delaying tactics and loopholes to discourage generic competition, telling a Federal Trade Commission workshop in November that they had to 'end the shenanigans'. Restricting the supply chain to stop potential rivals conducting the necessary bioequivalence studies is a common ruse. The FDA is working on a drug competition action plan that will discourage such behaviour, and enable generics to reach the market more quickly once patent and exclusivity coverage has lapsed.
Still a big deal
Although there have been no mega-mergers for a while now, the pharma landscape has not remained static. The largest deal was Johnson & Johnson's $30 billion purchase of Actelion, J&J's biggest ever acquisition, giving it access to a portfolio of products and projects in diseases such as pulmonary arterial hypertension, multiple sclerosis and infection. Other sizeable deals include Takeda spending $5.2 billion on cancer specialist Ariad, and Gilead splashing out almost $12 billion on Kite, which has now filed for approval for one of its CAR-T products in Europe.
Generics giant Teva, meanwhile, has sold off multiple assets to various other companies in a bid to fix its debt crisis. And several companies announced downsizing initiatives, including Eli Lilly's plans to cut 3500 jobs, representing 8% of its workforce, including shuttering R&D sites in Shanghai, China, and Bridgewater, US, and an animal health manufacturing site in Larchwood, US. Takeda is making cuts in light of the Ariad acquisition, with some jobs lost and others being moved to Boston, US. J&J is closing its Ethicon manufacturing plant in Livingston, UK, affecting 400 people. And Vertex is closing its Laval site in Quebec, Canada.
Elsewhere, there have been investments. Lilly completed a $90 million expansion of its biotechnology centre in San Diego, US, AbbVie opened a new biologics manufacturing plant next to its small molecules facility in Singapore, and Sanofi says it will invest €600 million a year in the next couple of years on biologics production.
Novo Nordisk, meanwhile, is opening a diabetes research centre at the University of Oxford. And in late November, Merck & Co announced plans to establish a new R&D site and headquarters by 2020 at an as-yet-unspecified location in London, UK, with the creation of 150 research jobs.
Changing focus
Major changes are afoot at GlaxoSmithKline, too. New chief executive Emma Walmsley announced in July that the company is to close one of its nine UK manufacturing sites and is back-tracking on plans to construct a biologics manufacturing plant in Ulverston, Cumbria. This is part of a plan to refocus its priorities – 30 R&D projects are being canned, with a greater emphasis being put on respiratory, infection, cancer and immuno-inflammation.
Portfolio refocusing is in vogue. Lilly is looking to outlicense a bunch of projects to focus more closely on 10 assets in cancer, after the disappointment of rheumatoid arthritis JAK inhibitor baricitinib being rejected by the FDA because of concerns about thromboembolic side effects in late-stage trials. And AstraZeneca (AZ) is divesting multiple products and projects, in the light of the less than stellar results of a Phase III trial on a combination of two antibody checkpoint inhibitors, tremelimumab and durvalumab, in non-small cell lung cancer, that had been widely touted as a future blockbuster while it was fending off Pfizer's advances in 2014. AZ has also now signed a collaboration agreement with Merck & Co to develop combinations of durvalumab and Merck's pembrolizumab with other AZ cancer drugs.
The world market for medicines is predicted to top a trillion dollars a year by 2022, according to analysis by Evaluate, even though upcoming patent expiries could wipe out nearly $200 billion of sales between 2017 and 2022. Despite concerns about pricing, orphan drugs are predicted to make up a third of the increase in sales in 2022, and immuno-oncology products are expected to play a significant part in the industry's growth.
'The continued political and public scrutiny over pricing of both the industry's new and old drugs is not going to go away and we are starting to feel the impact now,' says Antonio Iervolino, Evaluate's head of forecasting. 'And the increasing cost of taking a novel therapy to market, now at $4 billion over the last 10 years, puts additional pressure on the productivity of the industry and its longer term sustainability.'