Proposal would have allowed individual member states to ban the sale of genetically modified organisms
The European parliament has overwhelmingly rejected a proposed new law that would allow EU member nations to restrict or prohibit the sale and use of food and feed from EU-approved genetically modified organisms (GMO) within their borders.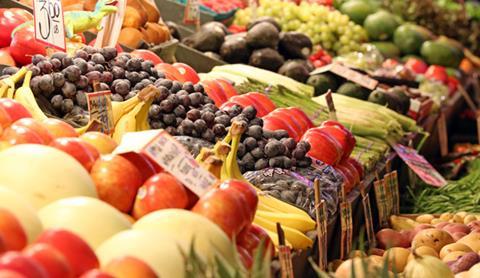 Parliamentary leaders cited three main reasons for rejecting the law, which was drafted by the European commission and based on a law approved earlier this year that allows EU nations to ban or restrict cultivation of GM crops within their borders. First, they said the proposed law is not compatible with the concept of the EU single market. Second, the law could damage EU agriculture, which is highly dependent on imported protein from GM sources. And lastly, members of parliament were sceptical the law could even be implemented as there are no border controls in the EU.
Both supporters and opponents of GM organisms applauded parliament's rejection of the proposed law. The Greens criticised the law for not adequately reflecting GM opposition from 'a clear majority of EU citizens' or addressing 'the flawed risk assessment process'.
Nathalie Moll, secretary general of industry association EuropaBio, whose members include BASF, Bayer, Monsanto and Dow AgroSciences, tells Chemistry World that a new GM law for food and feed is not necessary. Current EU legislation on GM food and feed 'is still perfectly suitable to regulate the approval of imported GMO products', she says.
Problems in the trade of GMO commodities with Europe stem from 'the asynchronicity between approvals of GMOs in Europe versus approvals in the rest of the world', Moll says. 'There isn't a need for new legislation in this area, but rather there is an urgent need to ensure that legal timelines are respected and that safe products are authorised within legally prescribed timelines.'
Despite rejecting the draft law, parliament is still open to a new GMO feed and food law and asked the commission to submit a revised proposal. Before proceeding on the issue, the commission is expected to seek guidance from the EU council.
Vytenis Andriukaitis, European commissioner for health and food safety, defended the proposed law. He described the GM food and feed issue as 'a very paradoxical situation' with many EU citizens 'sceptical about GMOs' while EU livestock producers are highly dependent on imported feed. 'Our proposal is aiming at solving this paradox by giving clear roles to the commission and to member states,' he said. 'The commission believes its proposal is the right way of addressing the challenges in relation to the decision-making process on GMOs at EU level.'