Split illustrates move towards narrower focus in pharmaceuticals
GSK's consumer health spin-off, Haleon, has begun trading as a separate company, after the pharmaceuticals giant's shareholders approved the split in early July. The business covers a broad portfolio of brands such as Panadol painkillers and Sensodyne toothpaste.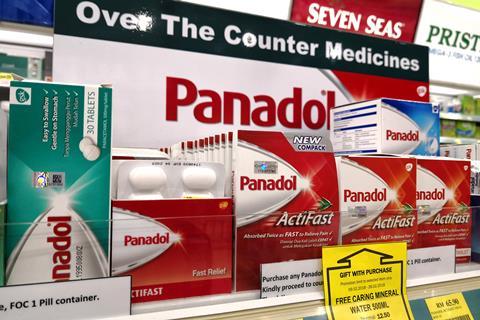 This split is symptomatic of a drive by big pharmaceutical firms to rethink a long-time strategic trend of expanding in scale and breadth through mergers and acquisitions. Instead, companies are focusing more on innovative pharmaceuticals and targeting fewer therapeutic areas – often those with higher profitability such as oncology or inflammation.
GSK's consumer demerger was announced in June, the company describing it as its most significant corporate change in the last 20 years. GSK says it will now focus purely on pharmaceuticals, prioritising investment for innovative and speciality medicines. This is a more risky but higher margin business, compared to staid but dependable consumer healthcare.
The segment that has become Haleon was created in July 2019 when Pfizer and GSK combined their consumer healthcare businesses in a joint venture. Pfizer will retain 32% ownership in Haleon, but has also said that it intends to sell off that stake. Pfizer too promises to transform into a more focused innovative medicines and vaccines company.
In November 2021, Johnson & Johnson announced it would also split off its consumer health division into a new company, with brands such as Listerine, Tylenol, Neutrogena and Band-aid. Once again, the justification for the move is to create more targeted business strategies. The separation is expected in 2023, with the new company to be headed by J&J's worldwide chairman of consumer health, Thibaut Mongon.
Novartis has reportedly been considering either selling or spinning off its Sandoz generics division – valued at around $25 billion – since last October. The Swiss firm is undergoing a major restructuring and has sold off its 33% stake in fellow Swiss drugmaker Roche.
The trend is not entirely new. In 2020, Pfizer completed a merger of its Upjohn off-patent medicines business with generics heavyweight Mylan to form Viatris; while Eli Lily offloaded its animal health business Elanco in 2019, having bought it from Boehringer in 2016.
'There's less value on the consumer side. Consumable products such as toothpaste at GSK are likely the least important part of the business,' says Soo Romanoff, biotech analyst at Edison Investment Research. 'We view science as a key differentiator.'
Generic pricing, she adds, has been halved in the last decade. Meanwhile, large firms will continue to rely on biotech companies for specialised expertise, using acquisitions to bolster their platforms. 'Standing still in pharma is not a way to maintain market share,' says Romanoff, 'but large companies don't necessarily have the expertise and specialised tools to create the next cutting edge [therapies].'
By selling consumer healthcare businesses and generics, pharma companies can devote resources and time to obtaining more innovative biotech platforms. 'They are collecting dry powder so that they can go after more niche players, focused on innovative mechanisms within attractive indications,' says Romanoff, such as cancer treatment.
Consulting firm Oliver Wyman supports this viewpoint, noting that most pharma companies now focus on between two and four therapeutic areas, 'with very few still carrying a broad portfolio'. Oliver Wyman analysts predict that a 'new breed of pureplay consumer health and over-the-counter giants will emerge independently of their parent companies.'