Chi-Med's fruquintinib is a result of China's evolving drug innovation and regulation
China has granted the first full approval of a drug developed in the country to have been through modern clinical trials: the colorectal cancer treatment Elunate (fruquintinib). Hong Kong-headquartered Hutchison China MediTech (Chi-Med) has worked on its drug since 2007, and has seven further candidates discovered by its chemists in Shanghai in clinical trials.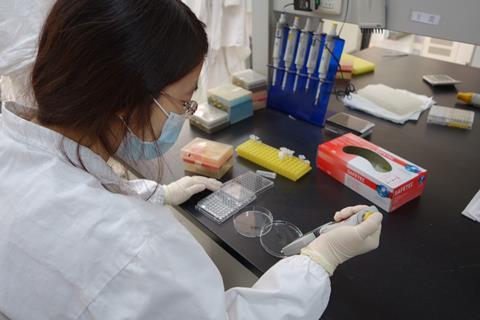 'It's the beginning of a wave,' Chi-Med chief executive Christian Hogg tells Chemistry World. 'That wave is a result – in Hutchison China Meditech's case – of 18 years of building a chemistry-driven research organisation in China around small molecules, focused on oncology and immunology.'
Industrial collaboration has also helped fruquintinib in particular. In 2013, Chi-Med signed a partnership and licensing agreement with US-headquartered pharma giant Eli Lilly. Lilly funded a portion of fruquintinib's clinical trials, and its sales representatives will now commercialise the potent, selective inhibitor of vascular endothelial growth factor receptors (VEGFR) 1, 2 and 3. Meanwhile, Shanghai-based WuXi Apptec will manufacture the fruquintinib active pharmaceutical ingredient (API), which Chi-Med will formulate into capsules in its newly built Suzhou facility.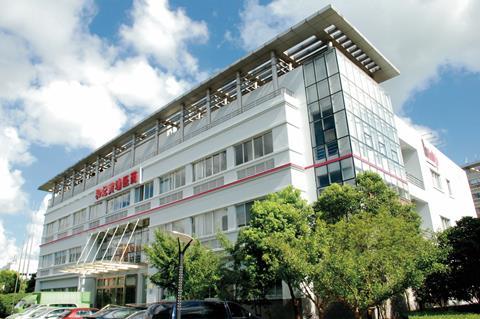 The API relationship is possible thanks to major moves by China to refine its drug regulation system. In 2016, the China Drug Administration (CDA) announced its Marketing Authorization Holder (MAH) programme, prior to which companies were required to own manufacturing facilities for the entire process. 'If the quality of the drug candidate is high enough and the unmet medical need is large enough, you will be assigned MAH status, which fruquintinib was,' Hogg says.
Also in 2016, the CDA announced a priority review programme for drugs developed in China to encourage innovation, which sped up fruquintinib's approval. Despite recent controversies over drug and vaccine quality in China, Hogg stresses that he found the review process to be 'extremely well-run from start to finish'. 'The regulatory authorities in China are building out the organisation to far higher levels that have ever been in place before to give them the capacity to apply such rigour across the full spectrum of their responsibility.'
In 2018, the number of CDA employees increased to more than 1000, adds Calvin Niu, associate director of global regulatory affairs at US-headquartered PRA Health Sciences. 'Three years ago, there were only 120 reviewers,' Niu says. 'The drug filing backlog was very serious at that time. The priority review system is definitely important as it can shorten the launch timeline.'
Niu agrees that fruquintinib 'can be considered the beginning of a wave of drug innovation in China as a result of government reforms' designed to encourage domestic discoveries. He notes that in 2017 there were 104 clinical trial applications and eight marketing applications for new small molecule drugs in China, the most in the past ten years.