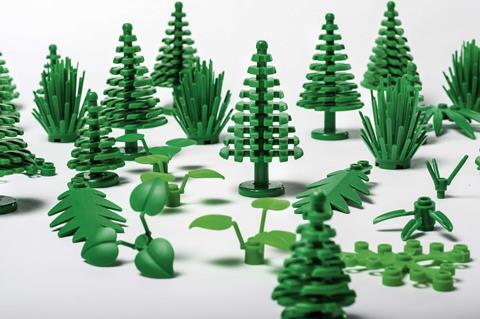 The first Lego pieces to be made from sustainably sourced plastic will be introduced this year, the toymaker has said.
The production of 'botanical' features such as trees, bushes and leaves using sustainably sourced polyethylene has begun, and these pieces will start to appear in Lego sets sold in 2018. The plastic itself is derived from bioethanol fermented from sugarcane crops that have been certified as sustainable.
The new pieces will represent only a tiny fraction of Lego's plastic output. Of all the plastic pieces it makes, polyethylene accounts for just 1–2%, and the botanical pieces will be the only ones to be made from sustainable polyethylene. But the group has said it wants all its core products and packaging to be made using sustainable materials by 2030.
'We are proud that the first Lego elements made from sustainably sourced plastic are in production and will be in Lego boxes this year. This is a great first step in our ambitious commitment of making all Lego bricks using sustainable materials,' said Tim Brooks, Lego's vice president for environmental responsibility, in a statement.