Russian scientists begin campain for reforms in science and higher education policy to be altered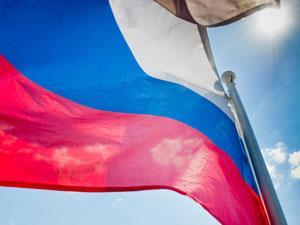 A group of Russian scientists and members of the Russian Parliament has called on President Vladimir Putin to fire Dmitry Livanov, Minister of Education and Science, and to evaluate the rate of efficiency of reforms that are currently being conducted in the domestic science and higher education.
The biggest complaints are currently associated with the auditing of the country's science and scientists which is being carried out by PricewarterhouseCoopers (PwC). According to Eugene Kablov, General Director of the Institute of Aviation Materials, the evaluation of domestic science by a foreign company is an absolutely unacceptable situation.
Kablov's opinon is shared by Jaures Alferov, Vice-President of the Russian Academy of Sciences and Nobel Prize winner. Alferov says he is concerned that the criteria used by PricewarterhouseCooper in their work, are not suited to the realities of Russian science.
Concerns have also been raised about current reforms of science and higher education in Russia, including the closure of "inefficient" universities, the reduction of the number of state-funded places in Russian universities and numerous admission benefits, along with the number of university courses.
The recent arrest of Felix Shamkhalov, Chairman of the Russian Higher Attestation Commission on charges of money laundering and issuing false dissertations, has also damaged reputation of the Ministry of Education and the entirety of Russian science.
Analysts also believe that the policies of Russian Ministry of Education during Livanov's leadership, has resulted in its open confrontation with the Russian Academy of Sciences, Russia's oldest scientific community, and has had a negative impact on Russian science.
According to Russian media reports, a coalition between the ruling party, various non-governmental organisations, and members of Russia's leading political parties, named the all-Russia people's front, has started a collection of signatures calling for the dismissal of and the adoption of a new package of reforms, both in Russian science and higher education. According to Russian legislation, collection of at least 100,000 signatures will allow the group to officially raise the question of Livanov's departure.
Representatives of the Russian Ministry of Education declined to comment.
Dismissal of Livanov could result in the development of a new, more conservative, package of reforms. It is planned that at the heart of the reforms would be the retention of the Academy of Sciences as central to Russian scienc, rejecting plans to copy the Western model of science and education, which is unfamiliar for Russia. At the same time, a ban may be imposed on using foreign companies to audit Russian science, which has already been supported by President Vladimir Putin, as a result of his recent meeting with members of the Russian Academy of Sciences.