Merger deals, product approvals and infrastructure changes have been overshadowed by political uncertainty, in Europe and around the world
We may still not know what Brexit will look like, but the pharma industry is having to prepare regardless. If the UK leaves with no deal at the end of March 2019, it will likely cause chaos in the pharmaceutical supply chain, particularly for those products that require cold storage or have a relatively short shelf-life. It works both ways – some medicines that European patients rely on are manufactured in the UK, and any delays in cross-channel trade will affect them, too. Although there are provisions to maintain the supply of medicines in the proposed deal Parliament is set to vote on, there is still little clarity.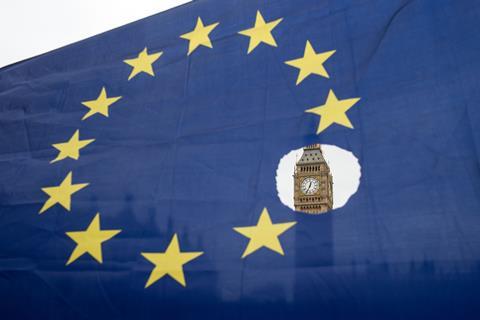 There is also the question of product approvals and licensing. Prime minister Theresa May stated she is in favour of the UK having associate membership of the European Medicines Agency (EMA), but there is currently no such thing – the non-EU members of the European Economic Area: Iceland, Liechtenstein and Norway, play a full part in EMA's regulatory network. The EMA has to presume that once it moves from London to Amsterdam at the end of March, the UK will become a 'third country', and be excluded from EMA licensing processes for new medicines.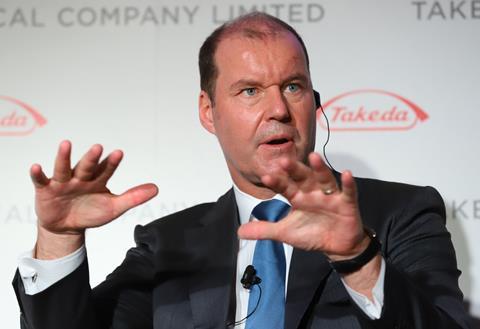 It's been another fairly quiet year on the pharma mergers and acquisitions front. The biggest deal was Japanese giant Takeda's £46 billion acquisition of Shire, with Shire having sold its cancer business to France's Servier for $2.4 billion (£1.9 billion) a month earlier. It represents the pharma sector's fifth-largest ever takeover. To gain approval from the EU, Takeda will have to sell off Shire's investigational inflammatory bowel disease (IBD) drug SHP647, currently in Phase III clinical trials, because of concerns it might be discontinued to avoid competition with Takeda's existing IBD drug Entyvio (vedolizumab). Takeda is also to close its US headquarters in Chicago, moving operations to its Boston site.
The other sizeable deal in 2018 saw two US generics companies, Amneal and Impax, merge to create the fifth-largest generics business in the US. The deal was finalised in May, and the combined business, trading under the Amneal name, also acquired Gemini Laboratories, which has a range of branded products, for $117 million.
AstraZeneca (AZ) has embarked on a refocusing of its portfolio, selling off various older products, allowing it to concentrate on its core areas of oncology, cardiovascular, renal & metabolism and respiratory. Divestments include antiepilepsy drug Seroquel (quetiapine) in countries including the UK and China to Chinese company Luye Pharma, and products containing the corticosteroid ciclesonide to Covis Pharma. It also offloaded its former biggest selling drug Nexium (esomeprazole), plus the still-patented combination with naproxen, Vimovo, to Grünenthal.
Its biologics arm MedImmune span out six early-stage inflammatory and autoimmune disease projects, three of which are already in the clinic, into a new business, Viela Bio. AZ also expanded the R&D collaboration it signed with Innate in 2015.
GlaxoSmithKline (GSK), meanwhile, has spent $13 billion to buy out Novartis' share in the two companies' consumer health joint venture. It has also committed a further £5 million in funding to the Tres Cantos OpenLabs project near Madrid in Spain, which carries out R&D into developing world diseases. However, it shuttered its manufacturing plant in Bangladesh.
The company has entered into a four-year collaboration with 23andMe, the consumer genetics company that allows people to find out about their genetic background. The venture will combine 23andMe's large-scale genetic resources and data science skills with the drug discovery capabilities at GSK in the hope of finding new targets and developing medicines that act at them.
In March, Sanofi announced it was planning to set up an open innovation platform with Evotec near Lyon in France. Sanofi is transferring its infectious disease research unit (excluding vaccines) to Evotec, and licensing most of its infectious disease research and early-stage development portfolio. It is also paying Evotec €60 million (£54 million), with the promise of further funding in future.
Another collaboration designed to accelerate drug discovery comes in the shape of a new company, Faxian Therapeutics, set up by computational science specialist Schrödinger and Chinese contract research organisation WuXi AppTec. It will combine Schrödinger's precision molecular design platforms with WuXi's lead optimisation services to give a rapid design–synthesise–test cycle.
The consensus is that there will be some negative impact on the UK pharmaceutical industry after Brexit, but only time will tell how severe this impact will be
Back on the acquisition trail, Novartis has expanded its advanced therapies portfolio, with the $8.7 billion purchase of US-based AveXis. This brings Novartis a gene therapy candidate for the inherited condition spinal muscular atrophy that is in clinical trials, and other products in earlier stages of development. It also has manufacturing capability for AAV9 viral vectors. However, Novartis also committed to cutting more than 2000 jobs in Switzerland, about two-thirds of them in manufacturing.
Gaining approval
Perhaps the biggest story on the EU approvals front was also in the advanced therapies arena – the first two cell therapies reached the market in Europe, having already been approved in the US in 2017. The two – Kymriah (tisagenlecleucel) from Novartis and Yescarta (axocabtagene ciloleucel) from a collaboration between Kite and Gilead – are licensed to treat different forms of leukaemia. However, the huge cost is likely to prove a hindrance to their widespread uptake.
Alnylam's Onpattro (patisiran) became the first available RNA interference-based therapy, following its approval for the rare, progressive disease hereditary transthyretin amyloidosis. The short interfering RNA (siRNA) blocks messenger RNA from manufacturing the faulty transthyretin protein that otherwise accumulates in the peripheral nerves and the heart. It's been a long road to market for RNAi drugs, not least because of the difficulty in getting the drug to the active site before it is destroyed by the body. Alnylam uses a lipid nanoparticle to protect it.
Other approval highlights include the first new anti-flu drug in nearly two decades gaining US approval. Genentech's single-dose Zofluza (baloxavir marboxil) is a cap-dependent endonuclease inhibitor, a different mechanism to existing drugs such as Roche's Tamiflu (oseltamivir), which are neuraminidase inhibitors. The first new treatment for relapsing malaria in more than 60 years, tafenoquine (Krintafel) from GSK and the Medicines for Malaria Venture, was also approved in the US. Like Zofluza, a single dose is sufficient. And a drug to treat smallpox, tecovirimat from Siga Technologies, got the go-ahead. The US has stockpiled two million doses in case of a bioterrorist attack.
The cannabinoid medicine landscape is also changing. In the UK, media stories have highlighted cases of children unable to get hold of the cannabidiol-based medicines that had proved life-changing for their severe epilepsy. But in the US – where many states have legalised cannabis-based products, flying in the face of federal laws – the Food and Drug Administration has officially approved its first cannabis-based medicine, the standardised cannabidiol product Epidiolex from British company GW Pharma. It is indicated for Dravet syndrome and Lennox-Gastaut syndrome, two severe forms of epilepsy.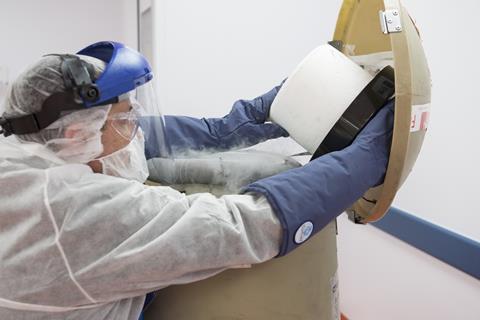 The number of biosimilars is growing, too, as patents on some of the big-selling biologic medicines expire and litigation between originator companies and would-be competitors gets settled. Top of the list now facing biosimilar competition is AbbVie's Humira (adalimumab), the anti-TNF monoclonal antibody treating autoimmune diseases such as rheumatoid arthritis that has been the world's biggest selling drug since 2012.
Following litigation in the US settled in April, AbbVie is to license several companies to sell adalimumab biosimilars when the US patents expire in 2023. The patents in Europe expired this year, and several biosimilar versions became available in Europe towards the end of 2018. Prices are expected to drop significantly.
Pricing continues to be a concern, with ever-more expensive medicines reaching the market. In the US, where companies are largely free to set their own prices rather than have to negotiate with national governments or health authorities, Donald Trump announced a proposal that would reduce some drug prices. US prices are often substantially higher than in countries where price controls are in place, although actual prices are often obscured by a complex system of discounts and rebates between suppliers, insurers and patients.
The proposal would create an international pricing index to set prices paid by Medicare (the state healthcare system for the elderly) and, while this would not affect what patients themselves would pay, it could greatly reduce Medicare's outlay. However, it does not introduce the price negotiations that are a common feature elsewhere in the world. Even so, the pharma industry is not happy that Trump is proposing to impose price controls from countries with socialised healthcare systems that limit access to expensive products.
New facilities
In the manufacturing arena, Japanese company Eisai has built a new oral solid dose manufacturing facility in China for products including Alzheimer's disease treatment Aricept (donepezil). The plant in Suzhou, 100km west of Shanghai, was designed to manufacture 3 billion tablets a year, and package about 5 billion, predominantly for the Chinese market.
The growth in importance of advanced therapeutics has led to several new facilities for their manufacture. In April, contract manufacturer Lonza opened what it claims to be the world's largest dedicated manufacturing facility for cell and gene therapy products near Houston in Texas. It is designed to make these products from the early stages of development right through to commercial launch.
In the UK, the government-backed Cell and Gene Therapy Catapult opened a manufacturing centre in May to provide capacity for companies to make viral vectors and genetically modified cells under GMP conditions. The hope is that this will encourage research by removing at least some of the bottleneck that exists for scaling up the manufacture of viral vectors.
Another government-backed initiative, the Medicines Manufacturing Innovation Centre, is to be located in Renfrewshire, UK. The centre will be led by the Centre for Process Innovation, in conjunction with the University of Strathclyde, the Medicines Manufacturing Industry Partnership, plus GSK and AstraZeneca. The aim is to help develop efficient technologies for new medicines, encouraging collaboration between industry and academia, and help start-up biotechs get going.
The facility will include Good Manufacturing Practice-certified facilities for both drug substances and drug products, including high-tech manufacturing capabilities such as continuous processing. Funding came from various sources, including £13 million from UK Research and Innovation via the Industrial Strategy Challenge Fund, £15 million from Scottish Enterprise, and £7 million each from AZ and GSK.
However, until Brexit is settled, the uncertainty is likely to discourage investment. AstraZeneca, for example, has stated it will freeze investment in UK operations until there is more clarity. While research by GlobalData indicates that most UK-headquartered pharma companies have no plans to relocate, the long-term impact of Brexit on the sector remains unclear.
The overall sentiment about the future health of the pharma industry was not positive, according to GlobalData senior pharma analyst Thomas Moore. 'Only 37% of UK and 29% of EU workers surveyed within the pharmaceutical sector said they expected the UK to be an attractive destination for healthcare companies to conduct research and manufacturing post-Brexit,' Moore says. 'The consensus is that there will be some negative impact on the UK pharmaceutical industry after Brexit, but only time will tell how severe this impact will be.'