UK government teams up with industry as part of campaign to inspire young people to take up science and engineering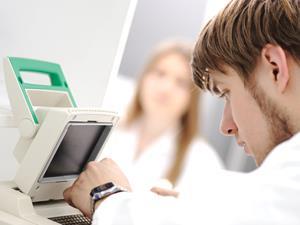 Leading UK businesses and institutions have pledged to create over 2000 new jobs and apprenticeships in science, technology, engineering and maths (STEM). They are part of a government campaign called Your Life, which will also feature advertising targeted at schoolchildren, and a scheme to boost the number of skilled science teachers.
Your Life hopes to inspire young people to take up STEM subjects, partly by showing how these subjects can increase career earnings and prospects. For example, students who take A-level maths earn up to 10% more than similarly skilled workers without maths; and those working in STEM careers are paid, on average, 19% more than other jobs.
GlaxoSmithKline is one of the companies sponsoring a scheme to recruit postdoctoral graduates to become science and maths teachers. Businesses will fund training and benefits packages for teachers, who will be placed in areas with 'poor progression' in STEM subjects.
Over 170 companies and institutions have pledged support to Your Life. These commitments include £155,000 in fellowships and support for female scientists for the next two years from L'Oréal; Nestlé will quadruple the number of STEM ambassadors to 30 by end of 2015; and Shell will expand its Girls in Energy Scheme, a year-long programme for 14–18 year old girls, by 20%.
'To stay at the leading edge of business and industry on an increasingly competitive global stage, we need to attract as many young men and women as possible to pursue careers in these subjects,' comments Angela Strank, BP group chief scientist, which has pledged, among other things, to offer 250 work experience placements to young people in around 100 local schools each year.
Lesley Yellowlees, the Royal Society of Chemistry's president, welcomed the initiative. However, she noted that young people will never fully realise their potential unless 'the shocking shortage' of classroom science specialists is addressed. 'To give Britain's children – boys and girls – the greatest chance of achieving successful careers in the key science and technology sectors, we need to capture their imagination at the very outset of their educational journey through inspiring, engaging and expert science teaching.'
It is still hard for many in society to access opportunities in science and engineering, remarks the director of the Campaign for Science and Engineering (CaSE), Sarah Main. A new CaSE report found that women, disabled people and those from ethnic minorities or socially-disadvantaged groups are consistently underrepresented, particularly at senior levels, in science and engineering. 'With an annual shortfall of 40,000 STEM skilled workers, there is an economic need to improve diversity in STEM,' Main adds.