Chemist Richard Catlow will oversee the society's international activities from November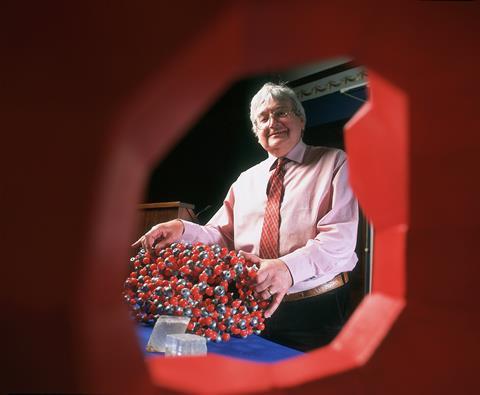 Chemist Richard Catlow, who currently holds a joint appointment at Cardiff University and University College London, has been named as the next foreign secretary of the Royal Society. He will take over the post from Martyn Poliakoff in November.
Catlow has worked for over 30 years on the study of complex inorganic materials using a combination of computational techniques and experiments. In 2004 he became a Fellow of the Royal Society for 'pioneering the development and application of computer modelling in solid state and materials chemistry'. Catlow was also chair of the chemistry panel during the recent Research Excellence Framework. In his role as foreign secretary - one of four officers in the Royal Society alongside biological sciences secretary, physical sciences secretary and treasurer - he will be responsible for overseeing the Royal Society's international business.
'The relationship between science in the UK and Europe is in a state of flux and so the role of the foreign secretary of the Society has never been more important. Science has always been a global undertaking and international collaboration has become the norm,' said Royal Society president Venki Ramakrishnan in a statement. 'Richard Catlow is well placed to help the society negotiate this difficult time and build on the strong relationships we have across the world.'