More must be done to combat harassment in science, according to outgoing AAAS president Geraldine Richmond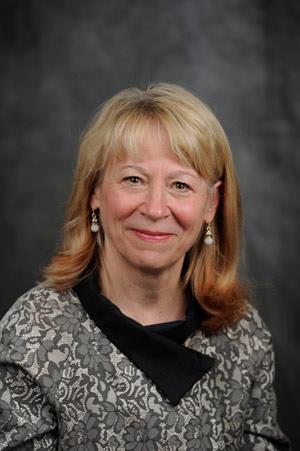 Three 'very egregious' cases of sexual harassment by prominent scientists at US universities that have become public in recent months are just 'the tip of the iceberg,' according to Geraldine Richmond, outgoing president of the American Association for the Advancement of Science (AAAS) and chemistry professor at the University of Oregon.
This unwelcomed behaviour toward women in science 'has been going on for a long, long time, and there is a lot of it,' she said at the AAAS annual meeting in Washington, DC. Richmond, who becomes chair of the AAAS board of directors after the meeting ends on 15 February, said her 'top priority' during that one year appointment will be to ensure that AAAS is 'more effective' on this issue.
These highly publicised reports of sexual harassment by senior faculty at the University of Arizona, Caltech and the University of California, Berkeley recently prompted US government science agencies to publicly announce that institutions failing to respond properly to reports of such incidents could lose research grant funding.
Careers ruined
Richmond urged professional societies such as the AAAS, as well as leading US research institutions and the government to take the issue seriously. 'What I am most concerned about, quite honestly, is that the women that are affected by this don't get frozen out of their careers by reporting it, or letting people know that this has happened,' she said. 'I have seen too many of them in my three to four decades of being in science, that have had their careers ruined by something like this.'
However, Richmond said the problem goes beyond gender. 'There is also a lot of stuff going on with regard to non-professional behaviour against not just women, but minorities and disadvantaged LGBT scientists,' Richmond added. This is slowing down the creativity and productivity of scientists. 'When you are having to worry about that kind of junk, you are not putting your brain into the things that we really need you for,' Richmond remarked.
There is also a lot of stuff going on with regard to non-professional behaviour against not just women, but minorities and disadvantaged LGBT scientists
Richmond said that the AAAS will convene a forum in April that will address bias in peer review and also in grant proposal reviews. 'That is just a start, but it is to send out the message that AAAS is very concerned.'
Richmond is the co-founder and director of COACh, an organisation based at the University of Oregon that was setup in 1997 to boost the number of women scientists in the US and around the world.
Beyond chemistry
The programme was originally created as the committee on the advancement of women chemists, and was intended only for women in chemistry. However, it has since branched out across the sciences.
'We developed a series of career building workshops that we started to run for chemists, and then everybody else wanted them,' Richmond tells Chemistry World. Since its inception, she estimates that COACh has offered this training to more than 15,000 women in engineering and science in the US. These courses focus on areas like negotiation, effective communication, leadership and mentoring.
Richmond calculates that COACh has worked with about 150 chemistry departments in the US. The programme expanded into developing countries about five years ago, and now works in 25 different developing nations. In these countries, the organisation also offers workshops in publishing and grant proposal writing.
From the beginning, she says COACh has been focused on getting women into high level positions in science. 'Our federal national labs are woefully under-represented in women in leadership positions,' Richmond asserted, 'They are horrible, they're worse than academia.'
Read more: Geri Richmond discusses diversity in science