$32bn Baxalta buyout will deepen Shire's commitment to developing specialist drugs for small patient populations
Speciality pharma firm Shire has agreed to buy Baxalta for around $32 billion (£22 billion), to further expand its portfolio of treatments for rare diseases. Baxalta, the spun-off pharmaceutical arm of Baxter, initially rejected Shire's advances in mid-2015, saying the newly-formed company needed time to decide on its strategy.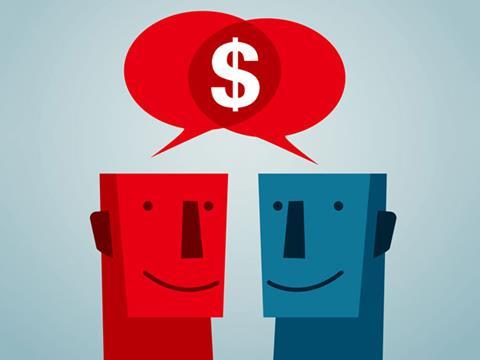 Shire gets 45% of its revenue from rare disease treatments, but this will rise to around 65% in the combined company (according to 2015 estimates). Some of Baxalta's products are complementary to Shire's, but others are important additions.
'Oncology and haematology are where most of the efforts in clinical trial programmes are happening. Shire is hitting on the sweet spot here and hoping that, with innovative products coming to market, this will make them leaders,' says Chris Ehinger, director at Black Swan Analysis.
Shire is strong in neuroscience, in lysosomal storage disease and in gastrointestinal and endocrine rare diseases. Its attention deficit hyperactivity disorder drug Vyvanse (lisdexamfetamine) has achieved blockbuster sales. Baxalta's strengths lie in immunology and oncology, but especially haematology.
Shire and Baxalta each had annual revenues of around $6 billion in 2015. Shire claims that the combined company will deliver double-digit sales growth, with over $20 billion in annual revenues by 2020. The companies also expect to be able to reduce costs by around $500 million annually, with additional savings from moving Baxalta's tax home to Ireland. About half of the savings will come from selling, general and administrative expenses, Shire's chief financial officer told investors. About a third will come from R&D, and some from manufacturing. There will also be gains from making new markets available to Shire.
'You must look beyond just savings,' notes Ehinger. 'This will instigate a sea change in the way Shire goes about developing innovative new products. Shire has historically not had dedicated R&D facilities and would typically source new products through partnerships, acquisitions and licensing opportunities.' He predicts Shire will now make more use of internal resources.
The rare disease space has become more attractive over the past 10–15 years, particularly in the wake of regulatory incentives like the US Orphan Drug Act in 1983, and similar programmes in Europe. Rare disease drugs are attractive because of the high prices and profit margins they garner, and a willingness for healthcare providers to pay for them. Although each of the 6–7000 designated 'rare' diseases affects relatively few people, in total they affect around 25–30 million people in the US and a similar number across Europe.
'Payers tend not to restrict access to orphan drugs, in part because they serve unmet needs with few treatment alternatives, and also due to the comparatively small budgetary impact of orphan products,' says Joshua Cohen, orphan drug expert at the Tufts Center for the Study of Drug Development. Even if a product costs $100,000 or more per patient, there are few patients and the overall cost is limited.
The US and Europe incentivise rare drug development though fast-track approvals, tax credits and additional market exclusivity. 'The market comprised perhaps a few dozen products in 1983, and consists now of over 400. Concomitantly, the R&D spend on orphan drug development has grown in leaps and bounds,' Cohen says.