Spain's largest research organisation, the Spanish National Research Council (CSIC), has announced it will hire 100 new permanent scientists, more than double that budgeted for two years ago. There will be another 10 positions for internal promotion and 165 other hirings this year, after a slight budget increase.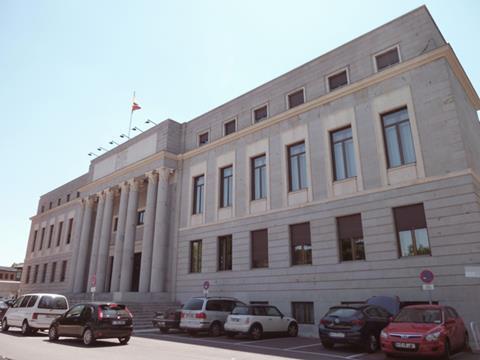 Government cutbacks to civilian research, amid economic woes, have brought the council's budget down to €686 million (£535 million). This is far below CSIC's peak funding in 2008, when the council was allocated €870 million. Despite that, Emilio Lora-Tamayo, the CSIC's president, is satisfied with the job creation rate. 'We are happy because the number of positions for 2016 is higher than in 2015, both for free access and internal promotion,' he said in a statement.
Fernando Hiraldo, the CSIC's former coordinator in Andalusia, is more pessimistic. Hiraldo tells Chemistry World that, although there is a slight increase in hirings this year, 'the 5% of most impactful scientists at CSIC are leaving to research abroad, and it's not a matter of salaries. They are frustrated with bureaucracy and poor management.' Hiraldo, who has been a research professor at the CSIC since 1979, understands that 'there is less money now', but accuses the organisation of not taking much needed reforms. 'The situation is so bad that CSIC should be dismantled to start something new.'
The CSIC plan for 2014–2017 stated that a bare minimum of 100 yearly permanent scientist hirings were needed to offset retirements. 'The Spanish science system has suffered a haemorrhage in personnel, and this is a plaster: it helps, but it's not enough,' says Nazario Martin, president of the Confederation of Spanish Scientific Societies. He said that the structure of the research system 'may collapse in a few years unless more is done to solve the staffing problem'.
Of the grand total of 275 new positions, 58 correspond to technical roles. These are the first of their kind to open since 2011. Only a maximum of 40 technical positions were planned for 2016. Lora-Tamayo's outlook for the coming years is positive, but he worries that the council is still understaffed: 'We [have to] trust that the numbers keep on rising until we reach the hiring levels needed by the institution.'