European food safety body finds no evidence linking aspartame to cancer or any other disease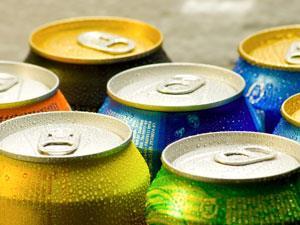 The artificial sweetener aspartame has been given the all-clear by the European Food Safety Authority (EFSA). After an evaluation of 'all available information' the authority concluded that aspartame poses no safety concerns for consumers.
Aspartame has been used for almost 30 years to sweeten carbonated beverages, desserts, dairy products and sweets and as a table-top substitute for sugar. Two hundred times sweeter than sugar, it is in thousands of products.
First synthesised in the 1960s, aspartame has weathered several controversies. The Ramazzini Foundation in Italy linked the sweetener to cancer in 2005–06 and again in 2010.1 Another study linked artificially sweetened soft drinks with increased incidence of preterm delivery.2 And a US study late last year linked aspartame to lymphoma and leukaemia.3 These studies were part of the review, says George Kass, deputy head of EFSA's food ingredients unit.
A 15-member expert panel evaluated over 1000 studies for the review and concluded that studies do not suggest an increased risk for pre-term delivery, leukaemia, brain tumours or other cancers.
'Some segment of consumers has always and will always find a cause for concern,' notes toxicologist Nancy Szabo of the Burdock Group, a US regulatory consultant firm. 'However, for the general population, at the current levels of approved exposure, such concerns should be minimal.'
According to EFSA, to reach the acceptable daily intake (ADI) for aspartame (40 mg/kg body weight), an adult weighing 60kg would have to drink 12 cans of a diet soft drink containing aspartame at the maximum permitted levels.
EFSA has been particularly critical of the Italian lab; Kass says 'there were some serious flaws with the design and interpretation of their data'. The Ramazzini Foundation rejects these criticisms. Fiorella Belpoggi, director of the institute, says the EFSA verdict is 'a demonstration of arrogance' and the agency 'continues to ignore our data out of hand', while ignoring failings in studies sponsored by industry. 'I have no doubt about our results,' Belpoggi adds.
Others are more positive about the review. 'This is the first time EFSA has used human data to establish the safe level of consumption of aspartame,' says Berna Magnuson, a food scientist at the University of Toronto, Canada. 'The anti-aspartame activists continue to be very effective in scaring consumers with their theories and they are already working on responses to the EFSA report to discredit it. I will not be surprised if EFSA is called to assess aspartame safety again in a few years,' she says.