Saddled with debt in an increasingly competitive generic drug industry, the Israel-headquartered giant begins a difficult transformation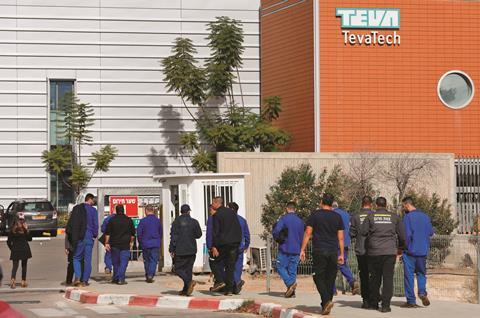 Drug manufacturer Teva will lay off more than a quarter of its workforce over the next two years, eliminating 14,000 positions globally. This drastic move prompted a strike in Israel, its home country, shutting banks, Tel Aviv airport, government ministries and a stock exchange for half a day on 17 December.
Between 10% and 75% of staff in every type of role at the company will lose their jobs, Teva's chief executive Kåre Schultz told investors during a conference call on 14 December. 'Geographically, it's everywhere,' he says. 'So it's a very broad set of actions we're taking.'
The move is part of a 'simplified organisational structure' intended to make Teva more efficient and reduce its current $16 billion (£12 billion) annual costs by $3 billion. 'The restructuring will include the closures or divestments of a significant number of manufacturing plants in the United States, Europe, Israel and growth markets, and the closures or divestments of a significant number of R&D facilities, headquarters and other office locations across all geographies,' Teva spokesperson Ayana Gisser tells Chemistry World. Four UK sites, employing around 1,200 workers spanning various roles from research to regulatory affairs, look set to be affected.
Additionally, Teva had already announced that it would merge its generic and 'specialty pharmaceuticals' R&D organisations, as part of the general reorganisation now bringing job losses, in November 2017. It will now also review its R&D programs, prioritising core projects and terminating others immediately.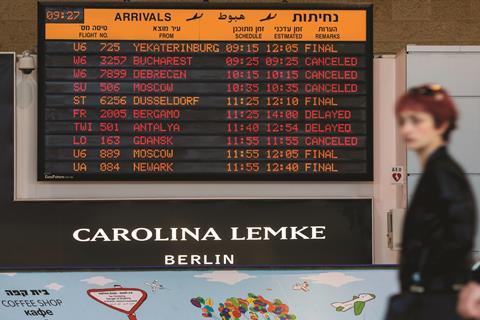 The cuts follow Teva making numerous acquisitions in the low cost, off-patent, generic drug industry, particularly Allergan's generics business, Actavis, after ceasing its pursuit of Netherlands-headquartered Mylan. According to Jessica Merrill, a business editor for Informa Intelligence in New York, US, that's part of an industry-wide consolidation trend. Manufacturers have fewer opportunities from patents for blockbuster drugs coming to an end so that generic producers can begin making alternative versions. A wave of marketing approvals is also forcing down generic drug prices in the US, which the Allergan purchase ironically left Teva more exposed to, Merrill says.
A fatal mistake
Teva's contentious bid for Mylan has also come back to haunt it: Its former acquisition target recently gained permission to market a generic version of Teva's blockbuster patented multiple sclerosis drug Copaxone (glatiramer acetate injection). Teva also had to settle an 'antitrust' suit in which another of its acquisitions, Barr Laboratories, was accused of taking money to delay the introduction of a generic antibiotic for $225 million. Additionally, Teva has been fined $520 million for corruption, and is saddled with $35 billion debt after its acquisitions.
The Allergan deal and the resulting debt represents a 'fatal mistake' made by Schultz's predecessors, says Elah Alkalay, vice president for business development at IBI Investment House, a leading Israeli investment firm. Yet her company still sees Teva's relative size as an asset. 'It can allow the company to be a preferred supplier to the largest US and global retailers, optimise its supply chain across geographies, reduce tax rates, gain government incentives, improve other production costs, and allow for higher investments in R&D.'
Supply chain optimisation is one of Schultz's priorities. He told analysts that Teva has around 80 manufacturing sites, but only needs four for making active pharmaceutical ingredients, and eight sites for making final drug products. 'We will most likely not go from 80 to 12 in the next 5 years,' Schultz adds. 'But we will move in that direction.'
Righting wrong choices
Two new specialty drugs are at the centre of Teva's hopes for success in 2018. One is Austedo (deutetrabenazine) the first deuterated drug approved by the US Food and Drug Administration (FDA), getting the OK earlier in 2017, which treats involuntary movements in Huntington's Disease. The other is the preventive migraine treatment fremanezumab, which the FDA granted 'fast track' designation for review, with the company expecting to hear back in mid-2018.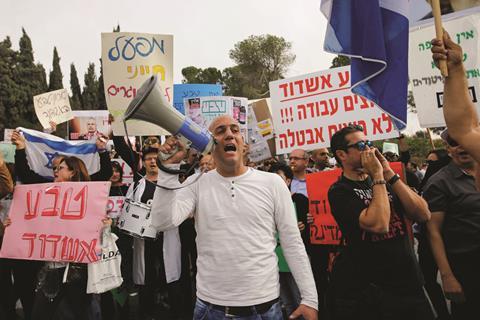 Fremanezumab 'could become a new neurology pillar for the company to help make up for the loss of Copaxone, but it's poised to be a competitive category', says Merrill. 'The job cuts Teva has announced are massive, but anything short of drastic steps doesn't seem to be an option for the company, which needs to cut spending and prepare to meet its debt obligations,' she adds. 'Whether or not the cuts will work remains to be seen.'
Alkalay is slightly more confident of Teva's prospects, but still cautious. 'The job cuts, if done with care and precision, will likely work well for company,' she says. There are likely many redundancies in Teva's organisation that can be eliminated, Alkalay adds. 'However, if the wrong operations are cut or sold and if in the process it has too many product recalls or delays in deliveries, the risk of losing clients and ground to competitors is very high,' she says.