A panel appointed by UKRI will oversee university misconduct investigations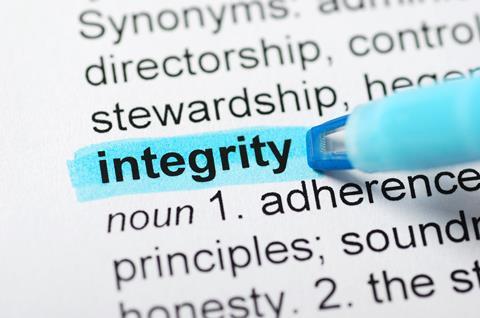 The UK is establishing a research integrity committee to better monitor how robustly the nation's universities carry out research misconduct investigations. The committee is due to begin its work in early next summer, the government has announced.
The move follows an inquiry by the UK's House of Commons Science and Technology Committee — consisting of 11 members of parliament — released last year, which recommended such a committee be created. Canada and Australia already have similar groups overseeing misconduct investigations. The inquiry found that one in four UK universities still don't comply with research integrity guidelines released in 2012.
These guidelines – part of the concordat to support research integrity – were released by Universities UK, an advocacy group representing the nation's universities. It warned UK universities to deal with misconduct cases transparently and robustly or risk losing grant funding. Still, around 25% of 136 UK universities don't release information about how many research misconduct investigations they conduct every year, the 2018 inquiry found.
The UK government has now accepted the recommendations of the inquiry, and a letter from Chris Skidmore, the government's science and universities minister at the time, to chair of the Science and Technology Committee Norman Lamb, says the new committee will operate under United Kingdom Research and Innovation (UKRI). Further details are yet to be mapped out.
Skidmore writes that the new committee will 'check that institutions have complied with terms and conditions of UKRI funding when investigating research misconduct, and provide oversight of UKRI research grant funding by reviewing investigations undertaken by individual research institutions and providing an annual assurance statement'. It will also issue sanctions when deemed necessary.
In a statement, Lamb welcomed Skidmore's letter. 'The proposed committee will be crucial in championing integrity in the sector,' he said. 'The devil will be in the detail, but this update from the Minister signals that progress is being made with plans to implement our proposal.'
Stephen Curry, a structural biologist at Imperial College London, UK, who chairs the steering committee of the San Francisco Declaration on Research Assessment (DORA), says the committee is a step in the right direction. But he notes that they should work closely with other research funders, like the Wellcome Trust, and hopes its approach will join up with UKRI's commitment to DORA to put a new emphasis on the rigour and integrity of research evaluation.