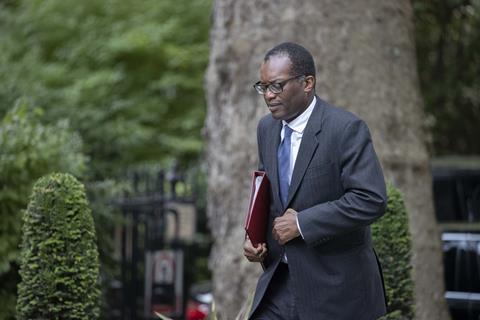 The UK government has published more details on its proposals to support UK science, should the country be ejected from Horizon Europe. But scientific organisations warn that association to the EU's research programmes is still their preferred option and greater clarity is required on the government's 'plan B' option.
Continuing UK participation in European research programmes was agreed during Brexit negotiations in December 2020. But full association to the €95.5 billion (£81 billion) Horizon Europe programme has never been fully signed off due to the UK government's plan to renege on a Brexit-related trade agreement it signed with the EU.
This has led to over a year and a half of uncertainty for UK researchers, with many already having grants cancelled or being forced to switch to EU institutions to remain part of the Horizon programme.
The UK government still claims that it wants the country to associate to the EU research programmes, Horizon, Copernicus, Euratom and Fusion for Energy. However, in recent months, the former science minister George Freeman began work on a backup plan to continue funding UK R&D should this goal prove unattainable.
Following Freeman's resignation earlier this month business secretary Kwasi Kwarteng is temporarily looking after the government's science brief, and he has now published the initial 'plan B' proposals. These include extending the government's Horizon Europe guarantee, through which the government will fund grants that succeeded in Horizon's selection process but cannot be signed off due to the UK's current status.
The government says it will increase funding, via UKRI and the national academies, for its existing talent programmes, as well as increasing Innovate UK support for SMEs. It also intends to offer financial support to UK institutions that are the most affected by the loss of Horizon association through a stabilisation fund.
Several scientific organisations have released statements reiterating that full association is their preferred option, while cautiously welcoming the plan B proposals. Universities UK (UUK) described the proposals as 'the first step in clarifying how the government would invest in [R&D] if association proves impossible', while noting that 'it is imperative that the research community has a chance to respond to proposals and to contribute to their development'.
'We now require more precise information on the budget and timeline for implementing these plans. Universities want to work closely with the government to shape long-term alternatives to Horizon Europe if association falls through,' said UUK president Steve West. 'Time is pressing and we therefore ask politicians to continue to push hard for association as a matter of extreme urgency.'
This view was echoed by Royal Society president Adrian Smith, who noted that 'clear, credible and costed' plans are still needed. 'Today's announcement provides some much-needed short-term reassurance. Protecting and stabilising UK science is clearly a government priority, but transition arrangements, no matter how robust, are only a stopgap,' he said. 'It is reassuring that longer term alternatives, should they be needed, are also being developed.'
Helen Pain, the chief executive of the Royal Society of Chemistry, also welcomed the plans. 'We are pleased to see that association to Horizon Europe continues to be the government's preferred option, as this would be best for the chemical sciences and wider research and innovation community, a point we have repeatedly made,' she said. 'It is also good to see that the publication provides some detail on its longer-term thinking for Horizon Europe alternatives.'

Science correspondent, Chemistry World