2015 judgement on power plant emissions could force environment agency to consider compliance costs when regulating chemicals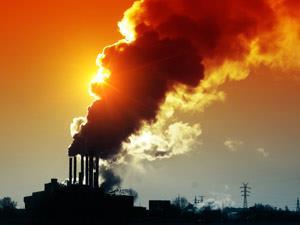 As Congress works to reform the outdated Toxic Substances Control Act (TSCA) that governs US chemicals, more than 30 legal experts and public interest lawyers are warning that a supreme court decision last year could undermine any new law passed. They argue that a 2015 supreme court ruling, which blocked the Environmental Protection Agency's (EPA) regulation of mercury emissions from power plants, could 'unintentionally reassert' the agency's obligation to detail the expenses involved in regulating a chemical.
TSCA reform legislation approved by the House and Senate contain provisions to reduce the EPA's consideration of compliance costs. The intent of the language in those bills is for the agency to focus only on the risks that a chemical poses to public health and the environment.
In the 2015 supreme court decision the late Justice Antonin Scalia, who passed away in February, said it is not appropriate for the EPA to 'impose billions of dollars in economic costs in return for a few dollars in health or environmental benefits'. He said the EPA 'must consider cost – including, most importantly, cost of compliance – before deciding whether regulation is appropriate and necessary.' In their letter, the legal experts argue that such cost consideration requirements would 'unduly burden' the EPA, even in the face of credible threats from toxic chemicals.