Court gives EPA 60 days to finalise a ban, which was proposed under Obama but reversed by the Trump administration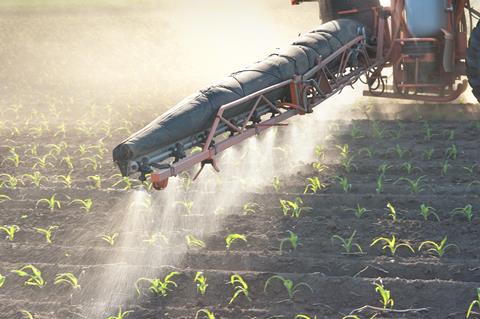 A US federal appeals court ruled on 9 August that the US Environmental Protection Agency (EPA) must finalise a ban on the organophosphate pesticide chlorpyrifos within 60 days. The panel's 2-1 decision overturned former EPA administrator Scott Pruitt's March 2017 denial of a petition by environmental groups to ban chlorpyrifos use on food crops.
At the time, Pruitt – who resigned as the EPA's head in July amid multiple ethics scandals – said that reversing the Obama administration's steps to ban chlorpyrifos meant 'returning to using sound science in decision-making – rather than predetermined results'.
However, the appeals court concluded that there was 'no justification' for Pruitt's 2017 order, and that evidence of neurodevelopmental damage to children from chlorpyrifos residues in food was sufficient to warrant the ban.
The EPA is already reviewing the science addressing neurodevelopmental effects of chlorpyrifos and will complete its assessment by 1 October, 2022. Most home use of the product was banned in the US in 2001, and the UK banned almost all uses in 2016.
The EPA appears unmoved by the ruling. Agency spokesman Michael Abboud stated that the research data underlying the court's assumptions are 'inaccessible', and this has hindered the EPA's ongoing process to fully evaluate the pesticide with the best available science. Because of the dissenting opinion among the three-judge panel, the EPA might be able to appeal to the US Supreme Court.
The leading manufacturer of chlorpyrifos, DowDuPont, stated that regulatory bodies in 79 countries have evaluated the science and continue to approve its use. The company added that it will be looking to challenge the ruling