Discontinuation deadline likely to be met, with measures in place to prevent these chemicals re-entering the US market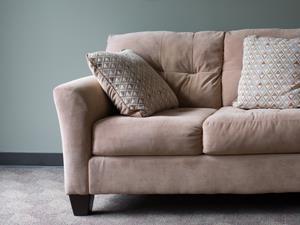 The US Environmental Protection Agency (EPA) says that the major chemical companies it has partnered with are on track to phase out production of long-chain perfluorinated chemicals (PFC) in America by the end of 2015. These eight firms alone are responsible for the vast majority of all the PFCs produced globally and, to date, they have developed over 150 alternatives. The agency has also proposed measures to ensure that PFCs that have been phased out do not re-enter the country's marketplace without a review.
'Through our environmental stewardship programme, eight companies have helped us make real progress to reduce these chemicals,' said Jim Jones, assistant administrator for the EPA's Office of Chemical Safety and Pollution Prevention. 'We will continue that progress now that all importers and other domestic manufacturers will be required to give EPA an opportunity to review and restrict uses of these perfluorinated chemicals.'
Since 2006, the EPA has worked with DuPont, 3M, Arkema, Asahi, BASF, Clariant, Daikin and Solvay Solexis to eliminate PFCs by the end of 2015. Now the agency is proposing a significant new use rule for long-chain perfluoroalkyl carboxylate chemicals in anticipation of that deadline.
This would mean any firm intending to import these PFCs, or produce or process them in the US for any new use, will have to submit a notification to the EPA at least 90 days ahead of time. This will allow the EPA to evaluate the new use and, if necessary, take action to prohibit or limit the activity.
Useful but questionable
PFCs can give materials many useful properties, such as fire and stain resistance, which means that they have been in demand in manufacturing and industrial applications. However, PFCs are known to bioaccumulate and persist in the environment, and lab tests show that they are toxic, affecting reproduction and development. Although these chemicals have shown no significant health effects in humans, their long half-life in humans makes it likely that continued exposure could cause ill health, according to EPA.
Industry representatives suggest that the EPA is trying to extend a PFC phase out to all companies worldwide. These observers believe the EPA is targeting companies in China and other parts of Asia. They suggest that the agency doesn't want lower-cost firms in Asia to manufacture and then ship such materials to the US.
Meanwhile, exposure to these chemicals in the US appears to be diminishing over time. The EPA points to data fromthe US Centers for Disease Control and Prevention showing a 41% reduction of long-chain perfluoroalkyl carboxylates in humans.
The FluoroCouncil, a global trade association administered by the American Chemistry Council, expresses hope that the EPA's forthcoming regulation will help to eliminate the production and use of long-chain fluorochemicals by companies outside the stewardship programme. To maintain the gains of the stewardship programme against these chemicals re-entering the marketplace, the FluoroCouncil's executive director, Jessica Bowman, said 'broad regulation' by the EPA is also required.
According to the FluoroCouncil, the phase out of long-chain fluorochemistries has resulted in a transition to alternatives like short-chain fluorochemicals that offer the same high performance benefits as their predecessors, but don't degrade into PFOA. These short-chain materials and products also have improved environmental and human health profiles, the group says.
Environment concerns
In the US, 3M had been a major manufacturer of perfluorinated chemicals for decades. The company tells Chemistry World that it recognised in the late 1990s that trace amounts of certain perfluorinated chemicals, such as PFOA, were detected in the blood of the general population. 'At that time, 3M correctly believed that these compounds are not hazardous to human health at levels they are typically found in the environment,' states 3M spokesperson Fanna Haile-Selassie. She says 3M began phasing out these chemicals in 2000, and the company does not have any interest in re-introducing chemistries that it has discontinued.
Nevertheless, Haile-Selassie says that hundreds of studies have failed to demonstrate a causal connection between exposure to perfluorinated chemicals and any adverse health effects to humans.
DuPont also supports the EPA proposal. Spokesperson Janet Smith says the company has developed and commercialised alternative chemistries and no longer makes, uses or buys PFOA. In addition, she notes that DuPont's PFC alternatives cannot break down into PFOA.