Philadelphia played host to the ACS national meeting in August 2016 and when 13,000 chemists get together, you're in for something special.
The glinting glassware in the exhibition hall, crowds surging from room to room, the profusion of poster tubes slung over hopeful shoulders, local bars humming with conversation about hydrogen bonding – the sights and sounds of the world's largest chemistry conference are unmistakable. The American Chemical Society's 252nd national meeting in Philadelphia brimmed with early mornings, late nights, old friends and new opportunities. Most of all it's a reminder of how vibrant, diverse and global chemistry is today.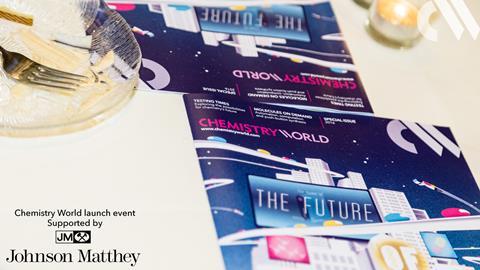 For Chemistry World this meeting had a more personal significance. We debuted our new look and website to the masses and I'm delighted to say that we received a flood of compliments and congratulations. Philadelphia truly lived up to its moniker as the city of brotherly love. Our launch reception, hosted 50 storeys above the city at Top of the Tower, was a welcome demonstration of the community spirit that exists among chemical scientists and their willingness to explore new ideas. This was especially evident when John Holman, the president of the Royal Society of Chemistry, spoke about the recent Future of the Chemical Sciences report. This research formed the basis of many recent articles in Chemistry World, and it is essential reading for everyone involved in the chemical sciences.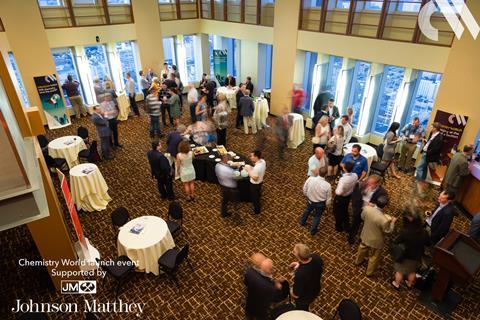 The importance of collaboration and networks is inarguable. Collaborations across academia, industry and the media are vital for the future health of chemistry and chemists. When Chemistry World asked Johnson Matthey if they'd like to be involved in our own re-launch they didn't hesitate. They've long supported innovation in science and their genuine desire for Chemistry World to succeed in its new adventure was most welcome. It is exactly these kind of strong relationships that make the work we do possible and I am most grateful to Johnson Matthey for their support and encouragement.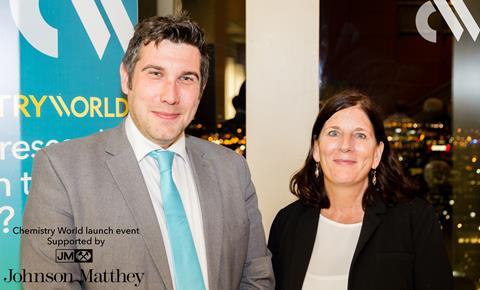 Beyond our own, arguably selfish, interests, it is the density of research that is the biggest draw - over 9000 presentations across the spectrum of chemical science take place over five days. Add to that plenaries and Kavli lectures, divisional meetings, interest groups and mixers and you still haven't captured the size or scope of it. Chemistry World's intrepid editors and correspondents work hard to cover the best science and you can expect to see more stories and follow-ups from ACS Philadelphia in the weeks ahead.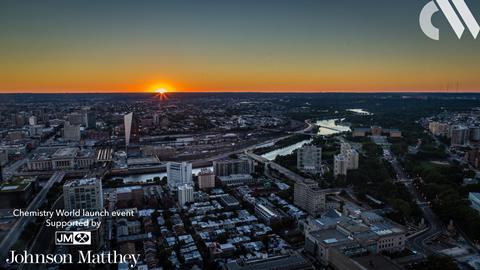 The plenaries, themed around climate, metrology and the interconnectivity of humans and their natural and built environments were timely and insightful. A particular highlight for me came from Rolf Halden, Director of the Center for Environmental Security at Arizona State University, who analogised the analysis of sewage sludge in water treatment works to a doctor taking specimens from a patient, up-scaling health assessment from the individual to population level. He made palpable the power and potential of chemical measurement to inform public health interventions and understand the impact of chemical (non)degradation in our bodies, our environment and our food and water. Sewage has never seemed more interesting or, dare I say, worthy of closer inspection.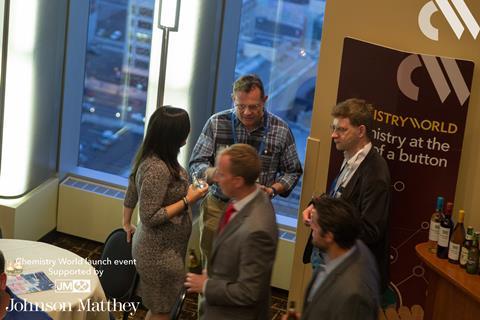 Everyone comes away with their own favourites. Philip Robinson, deputy editor of Chemistry World, enjoyed hearing one of chemistry's classic stories told by one of its protagonists as Robert Curl – the last remaining of the trio that won the Nobel – re-told the C60 story. On an entirely different note, Philip also learned from Raychelle Burks' pop-culture chemistry talk that the predator (yes, from the movie of the same name) has alkaline blood. He was also impressed by a refreshingly pragmatic but provocative session on green chemistry that openly discussed the barriers to implementing cleaner chemistries.
As we look to the future of chemical science, and of Chemistry World, the ideas, friends and networks created at meetings like ACS Philadelphia will be the foundations of our success.