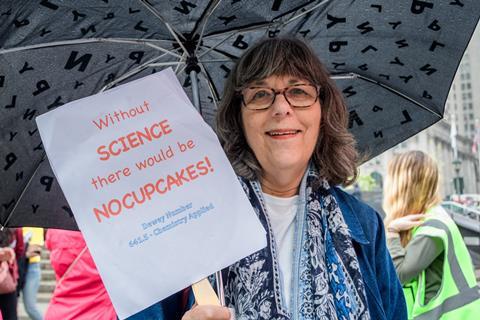 Public trust in scientists has soared in recent years, the non-partisan Pew Research Center in Washington DC recently found, and many see this as proof that the message about the importance of evidence-based policymaking is getting out during this so-called 'anti-fact' era that has seen research and its results become politicised.
The new Pew study surveyed 4400 US adults, and found that 86% expressed at least a 'fair amount' of confidence that scientists are acting in the public's best interests. That figure is up from 76% in 2016, before Trump took over the White House in January 2017. Interestingly, those with a 'great deal' of trust in scientists actually jumped 14 percentage points since June 2016, rising from 21% to 35%.
While 60% of Americans surveyed said scientists should play an active role in policy debates on scientific issues, nearly 40% said they should just 'focus on establishing sound scientific facts and stay out of public policy debates'.
The Pew findings follow a huge global study by Wellcome that examined the views of 140,000 people in 144 countries and found that 72% trust scientists. Recent University of Sheffield analysis also revealed broad support for the idea that 'experts and not the public should advise the government about the implications of scientific developments'.
Nevertheless, when 3M surveyed roughly 14,000 people across 14 countries for its 2019 State of Science Index, 35% were 'sceptical of science' – a 3% jump from 2018.
The European Federation of Academies of Sciences and Humanities warned earlier this year that public trust in science is eroding, and urged researchers to counteract this trend by becoming more transparent and open than ever before.
Indeed, the Pew study clearly demonstrates that two of the best ways to inspire public trust in scientific findings are to make the underlying data publicly available, and to make it clear that the work in question was independently reviewed. Those bits of tangible data are immensely important, and we need more. The more tools we have to improve perceptions about science and its practitioners, the better. These views can affect the appetite of the public and policymakers to fund research, and also influence whether science has a seat at the decision-making table.

Rebecca became the US Correspondent for Chemistry World in September 2014, based out of Washington, DC, after writing for the magazine on a freelance basis since 2007.
View full profile