Cut off from the lab after 40 years, Derek Lowe returns to the bench in his dreams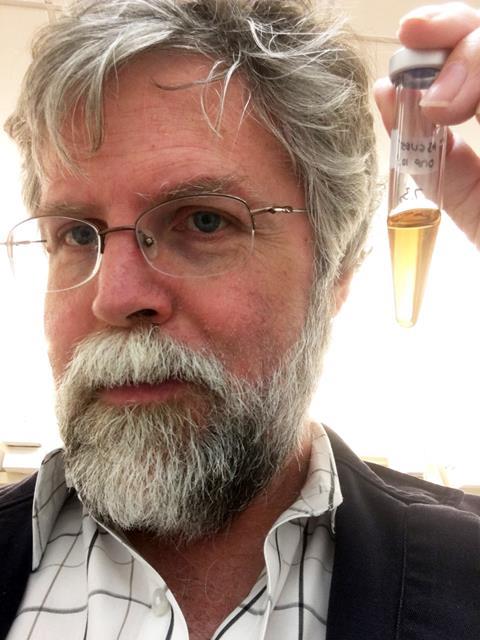 By now, I suppose all of us have had our lives disrupted in various ways by the events of this year. One of these – minor, to be sure – is showing up in my own thoughts in ways I had not expected. I've been having repeated dreams about doing lab work.
In them, I'm in a sort of composite of various places I've done chemistry over the years. Those years are beginning to add up, so my brain has a lot of material to work with: undergraduate labs in the early 1980s, graduate school, four different biopharma companies. I find myself at ease around lab benches and fumehoods, drawers of glassware and shelves of reagents. I'm weighing some of those out to set up a reaction, or taking a sample down a hallway to run an NMR spectrum. There are people around, other chemists doing their jobs, all of us working together quite normally in ways that none of us really have in many months now. There will be a hallway from 1981 opening into a lab from 1994, whose very walls and layout are a mixture of other workplaces entirely. But somehow it all seems familiar.
Even though I've been doing chemistry for 40 years now, it can still seem a bit like magic when it works the way it's supposed to
Waking up is disconcerting, and it's not hard to see why. Counting those undergraduate labs, 2020 will be the first time in 40 years that I have not set up a single chemical reaction. To be sure, at this point in my career my employer isn't paying me to be at the bench the whole time (far from it). I do lab work to clear my head and to keep me connected to my science, not because it's going to be a big part of my year-end evaluation. There have been a couple of times over the years when various managers have asked if I wanted to give up my bench space, but I've always held on to it. I'm one of those people who many years ago made a decision to actively stay off the managerial track that many companies have. Although that decision isn't for everyone, I haven't regretted it. So I wish I'd found time to set something up in the lab back in January or February – a long streak is ending.
There will be a hallway from 1981 opening into a lab from 1994, but somehow it all seems familiar
And my brain obviously misses chemistry, misses doing chemistry. I read journal articles, of course, and I attend remote meetings and write emails. I weigh in on projects, issues and presentations to make recommendations and decisions. That's all fine, and I'm grateful to be employed, considering the disruptions that have been taking place. But none of those things are quite like putting on a lab coat and reaching for a stirrer bar. None of them involve turning one substance into another with catalysts and heat and light. Even though I've been doing that for 40 years now, it can still seem a bit like magic when it works the way it's supposed to. Knowing that I can still do it, that I still have the hands.
I'll be back to the lab eventually, and like so many of us, I've resolved not to take so many things for granted once I can do them again. Just going back in to the building will be exotic enough, no doubt. But beyond that, I'm looking forward to weighing out some starting materials and checking after a few hours to see how much product might have formed. I'm looking forward to my first whiff of ethyl acetate in months, to the sounds and voices of a room full of fellow scientists at work. Living the dream. As that moment grows closer, I think I'll spend some time thinking about exactly what reaction I'll run first. I'm even looking forward to just doing that.
The American baseball pitcher Jim Bouton wrote in his memoir that he had spent years gripping a baseball, only to find in the end that it was the other way around. I do believe that I now know what he meant.