This month we discuss Herding Hemingway's Cats: understanding how our genes work by Kat Arney.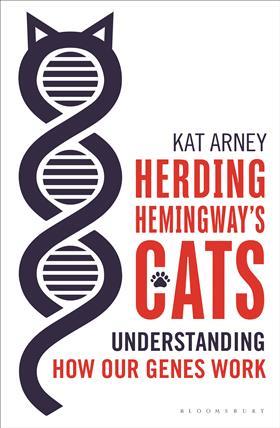 In Ernest Hemingway's house in Florida there is a family six-toed cats. Their appearance is caused by a mutation in the molecular switch that controls the Sonic hedgehog gene. These cats provided Kat Arney with the impetus to write a book that explaines how genes work and dispels some of the misconceptions created by the media's misrepresentation of the subject.
Hear an extract from the book, an interview with Kat Arney, and the views of the Chemistry World team in this month's podcast. Listen here or subscribe to the podcast using the links below.
You can read our review of Herding Hemingway's cats here.
We want to include you, the Chemistry World reader, in the conversation so join us next month when we'll be discussing Grunt by Mary Roach. Tweet your thoughts to @ChemistryWorld, or use the hashtag #BookClubCW and we'll endeavour to include your opinions (or questions) on the podcast.