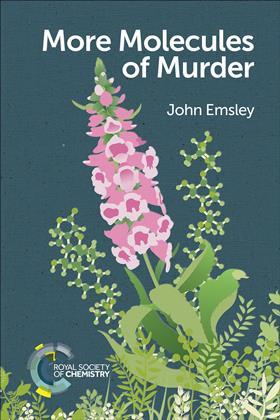 This month we discuss More molecules of murder, a follow up to Molecules of murder: Criminal molecules and classic cases published in 2015. John Emsley meets your morbid fascination with stories of true crime and the poisons involved.
You can also read our review of the book here, and find all our book reviews here.
Next month, we'll take a look at Testosterone Rex by Cordelia Fine – a book which looks at the myths that surround gender equality, and how both science and the mainstream public perceives the issue.
We want to include you, the Chemistry World reader, in the conversation so tweet your thoughts to @ChemistryWorld, or use the hashtag #BookClubCW and we'll endeavour to include your opinions (or questions) in the podcast.