As Waters' green ambassador, Chris Stumpf is dedicated to promoting sustainable ideology and encouraging green practice.
So, the APC system's ability to deliver more detailed analysis results using less solvents than before is a winning formula for him.
Enabling a molecularly hybrid approach
Rowan University's Sustainable Materials Research Laboratory (SMRL) advances material research by pursuing polymer development routes that result in lower toxicity and suit economic circularity.
The analysis required to guarantee the safety and sustainability of a newly polymerised material that also meets stringent performance criteria can be intensive – especially when the R&D mixes materials as diverse as the fatty acids of triglycerides and lignin.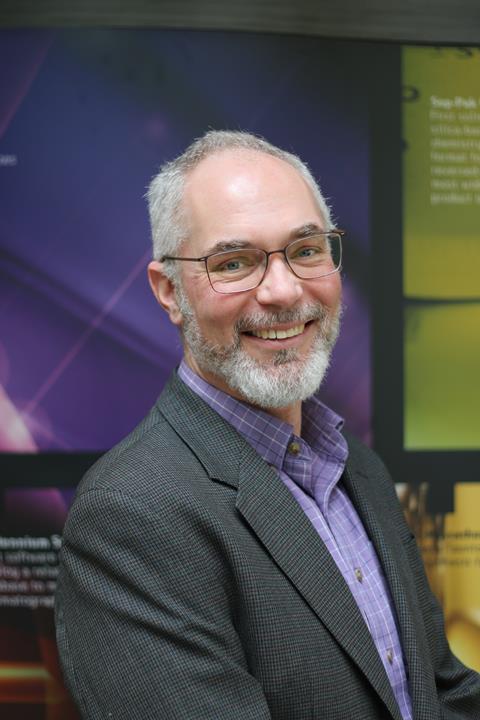 SMRL lab's Acquity APC system supports its molecularly hybrid approach, a strategy that considers the inherent attributes and characteristics found in nature's building blocks as feedstocks for sustainable monomers and polymers.
Current Gel Permeation Chromatography–Liquid Chromatography methods lack the resolution outputs needed to analyse SMRL's complex polymer blending experimentation. The lengthy method development cycles and separation timeframes would stifle its innovation. Critically, the volume of solvent consumed per analysis makes it an expensive and unsustainable system. How can you call your discovery sustainable if you relied on unsustainable means to achieve it?
Biomass-ive potential
The polymers, polymer additives and composites the Rowans University team explores for biomass feedstock options is just the beginning. Stanzione sees application in coatings, adhesives, sealants as well as materials for energy capture and storage, therapeutics and packaging.
SMRL's work could potentially hold great implications for the entire polymer supply chain and any industry using plastics. 'It's a high-risk, high-reward research – but worth pursuing [because] the information we gather will help us move towards sustainability.'
Stanzione's latest research trajectory is herbs and spices for improved energy devices – an area of scientific innovation Waters would be proud to be a part of. We already know that the suite of Waters/TA Instruments within Rowan University's SMRL department is helping map biomass for future R&D.
Globally, our equipment is unravelling the complex polymeric structures in polymers including lignin from trees and the pulp industry, helping scientists create multi-functional materials for novel medical treatments and providing insight into an endless range of technologies between. At Waters, we are following these, and a multitude of polymer advances, very closely.
Locking sustainability into R&D
Besides reducing solvent, the deep level of insight into polymer compound composition scientists get using Waters' kit allows them to lock sustainability into the R&D process early, way before scaleup. Precise analysis at R&D also allows fuller understanding of a new composite or material's full life cycle and ultimate degradation.
Waters material synthesis lab manager Darryl Brousmiche shows how Waters' hybrid particle column technology increases the speed, resolution and flexibility of polymer separations. Then senior scientist Dick Andrews delves into the APC's design principles and applications scientist Jennifer Gough shows how APC's advanced technique influences method development including an overview of the web based APC column selector tool.
Waters' evaluation scientist Willis Martin shares his thoughts on what an 'all-in-one chromatographic analysis tool' can offer your lab followed by insight into 2D chromatography from Waters' market development manager Jenny Bain.
In partnership with Waters Corporation, we've put together a bundle of free resources to support the precision polymer analysis collection.