How Notch Communications brings creativity to scientific endeavour
What is it like to work in communications and marketing within the science and technology sector? Four Notch Communications employees share their stories, insights and advice on how to break into this interesting and dynamic field of work.
With over 30 trillion cells in the human body, coordinating signalling for intercellular processes may seem like an arduous task. However, a series of receptors and proteins embedded in the membrane of each cell help to facilitate accurate communication across the body. Known as the Notch signalling pathway, the process is widespread throughout the animal kingdom.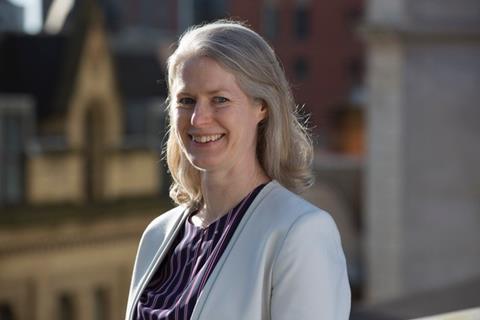 Like our molecular namesake, here at Notch Communications we share this hardwiring to communicate. When it comes to communicating science and technology, our strategic approach underpins our desire to inject creativity into these traditionally conservative industries. We use extensive research and strategy to communicate meaningful messages that differentiate our clients in often-crowded spaces.
A critical feature that helps us to achieve this is our fluency in the languages used by scientists and marketers. We have brought together brilliant individuals from both professions and created an inclusive environment that draws out the best of both. With their marketing backgrounds, our colleagues provide the strategies behind our branding, PR and social media services. From the scientific side, those with experience in a range of Stem-related subjects understand and can clearly communicate our clients' work. Moreover, our colleagues come from an incredible pool of talent, reflecting an ever-growing interest in science communication careers among young scientists.
Many of our employees have a diverse breadth of scientific knowledge that they apply every day in this marketing world. We gathered members of the Notch Communications team with diverse backgrounds to share the stories that led them to careers in science communication and marketing.
While they each have experience studying or working within fields allied to chemistry, each has taken a different pathway to creating brilliance at our organisation.
Charles Ben-Cofie, science writer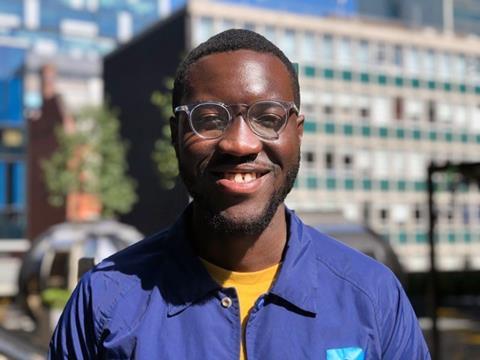 For most of us involved in science communication, we are born with a passion for telling a good story. Being a science writer is not just about being a good writer or about the science itself – it's about being able to spot the makings of an interesting story, and determining how to connect it to your audience.
For many students, the university newspaper serves no purpose beyond being used as a makeshift table wedge to stabilise unsteady flatpack furniture. For me, however, it presented a chance to discover a new avenue to express myself and share my ideas with diverse groups. When I became sub-editor of the paper's food and drink section, I was dealt the strenuous task of reporting on the food scene of a sleepy university town littered with chain pubs and fast food restaurants. In cases where the story could not write itself, I had to take a more creative approach to connecting with my audience. By combining my two true passions – chemistry and food – I was able to cover the science behind food stories.
Where the story could not write itself, I had to take a more creative approach to connecting with my audience

Charles Ben-Cofie
I faced the daunting prospect of finding my first job soon after. Following a rather shallow soul search, I realised the world could do without another haphazard lab chemist. Instead, I began my scientific career in procurement for a fine and speciality chemicals company. Here I discovered that managing supplier relationships is everything. There's a fine line between negotiating with a supplier and insulting a supplier, and you quickly learn how far you can push your haggling. Furthermore, when dealing with suppliers across the globe, being able to describe complex chemistry in simple English is key.
These early career experiences, combined with my passion for talking about science, are what eventually brought me to Notch Communications as a science writer. For anyone wanting to enter this field, my advice would be to write. It may sound obtuse, but the best learning is through doing. Create your own blog, become involved with a paper and get the experiences that will be essential for your career. Secondly, I would encourage you to go out and speak to as many science writers as you can. Whether through social media, blog comments or attending talks and conferences, meeting other communicators can increase your understanding of the industry.
As a science writer, I may not be in the lab but I am still creating bonds. And now I am able to connect with wide audiences around the world.
Helen Elmes, senior account manager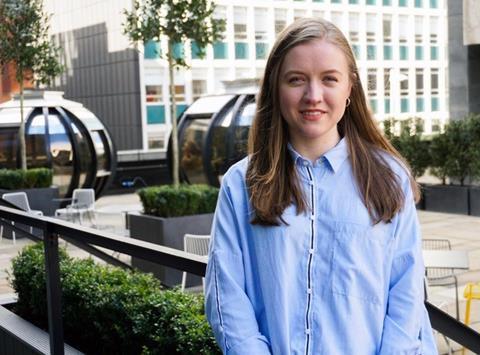 Childhood walks through the countryside are what converted me to chemistry. I remember asking endless questions, exhausting my parents in my pursuit of learning everything about the world around me. It was this inquisitive nature – coupled with a fascination with arts and media – that would lead me to combine my passions of chemistry and communication.
Before starting my course at university, I completed a Nuffield Research Placement working on water purification systems and analysis. Four weeks of painstaking preparation, measurement and analysis of what felt like thousands of samples culminated in a poster presentation and report. While I found the lab work and industry insight appealing, I preferred reporting on and presenting my findings – translating weeks of sample analysis into something meaningful and relatable. Perhaps without realising it, this experience reinforced my path away from the more traditional lab route and towards science communication.
During my third year of study, I followed my interests and joined a career-oriented project rooted in communication. Working as part of a brilliant team, we investigated the environmental impact of our chemistry department and produced a news report-style video to influence the faculty to make changes for the better. These experiences really inspired me to seriously start looking into science communication as a career option.
An inquisitive nature – coupled with a fascination with arts and media – led me to combine chemistry and communication

Helen Elmes
That summer, I took up an internship at Notch Communications to sample different areas of science communication. While there, I assisted on projects from creating bespoke social campaigns to rounding up editors for a press conference and I was determined to expand on this experience when returning to university. I volunteered with my university's Green Impact project, assisting staff teams auditing and improving their environmental impact. I also took on the role of social media coordinator for the University of Sheffield chemistry department magazine Resonance, where I helped increase exposure for the fantastic articles contributed by other members of the chemistry department.
Now a senior account manager at Notch Communications, I still find myself asking questions and seeking answers on behalf of clients working in the chemicals industry. My advice for anyone looking at a career in science communication would be to make the most of as many varied opportunities as possible. Explore different Stem subjects and learn about the bigger picture, as these experiences will give you a more rounded understanding of everything you encounter. I believe anyone with a passion for sharing science and knowledge should consider a career in science communication – and this path should be explored just as seriously as any lab-based route.
Shazia Ansari, account manager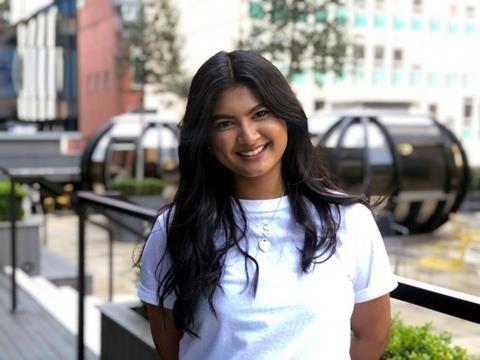 A few years ago, I bumped into a former teacher from my primary school. While trying to figure out who I was, she suddenly exclaimed, 'Oh, of course I remember you! How could I forget you, chatterbox!'
When I was younger, I often had one-to-one sessions with this teacher because I wasn't the best at conventional communication. Growing up with dyslexia, I struggled to write my thoughts down, so I was always thinking of new ways to communicate the array of ideas bouncing around my head. More often than not, this would be through chewing the ear off the first person who would listen – usually this particular teacher.
Chemistry can be communicated in so many ways beyond words on paper, be it an equation, cycle or diagram

Shazia Ansari
Looking back, I never felt embarrassed by my dyslexia. I felt frustrated. It would annoy me that I could not simply write down my thoughts, yet I knew I was expected to communicate this way. However, one subject was an exception: science. This subject can be communicated in so many ways beyond words on paper – be it an equation, cycle or diagram – and for this reason I found myself excelling at it. I was thrilled to finally find something that gave me that lightbulb moment – a feeling I didn't get very often – and my confidence grew from this newfound connection.
Fast-forward to university, where I chose to pursue chemistry. Here, I faced the same dilemma that my younger self came up against, and sometimes struggled with the amount of writing required. However, there was also a range of opportunities to present my research in ways beyond pen on paper, including oral presentations and poster sessions. I loved communicating my research in new ways – especially when I could chat about my work.
Towards the end of my degree, I knew I wanted to combine the two topics that had resonated with me most during my academic career – creative communications and the chemistry underlying it. As an account manager at Notch Communications, I've found this exact niche. I love how every day is different, whether I'm designing a poster, booth building, creating an ad or speaking to different magazine editors. And most importantly, I now realise that no form of communication is better or more correct than the next – especially in something as diverse as science.
My advice for anyone leaning toward a career in science communication – and especially for those who, like me, faced frustration from a learning disability – is to celebrate what makes you unique. What may start as insecurity can transform into something really worth talking about.
Lizzie Harrett, content manager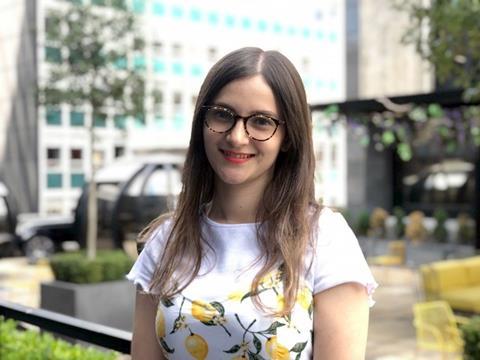 Over the past few years, I have had the privilege of communicating chemistry to a diverse range of audiences. I have written about cutting-edge research, set hydrogen alight in front of captivated schoolchildren and even demonstrated chemiluminescence with luminol-powered light sabres. And this has been without any formal qualifications in chemistry.
Those with a passion for Stem often have a treasured memory that helped to spark their interest. Working in public engagement can help create these important memories. Until 2018, when I joined Notch Communications, I worked in public engagement as a science communicator. I worked at a science discovery centre where it was my role to inspire and inform the public about all things Stem-related. My responsibilities included presenting science-themed theatre shows, delivering outreach workshops at schools and 'science busking' activities.
A substantial chunk of our engagement work was grounded in chemistry – a subject that forms a significant part of the UK National Curriculum. However, as clichéd as it sounds, chemistry is also a significant part of everything around us. By breaking down the processes found in our everyday lives, we begin to notice the chemistry underpinning our experiences. And it was truly inspiring to communicate this importance as part of my job.
A genuine passion for the subject and an opportunity to prove your worth are often all you need

Lizzie Harrett
Working in public engagement can be very competitive – my colleagues came from a variety of backgrounds with some having left school at 16 and others awarded PhDs. As for me, I completed an undergraduate degree in biology and then studied for a postgraduate qualification in science communication, which together provided me with the relevant knowledge for any future outreach endeavours. However, my recommendation for getting into this field would be to speculatively apply for work experience and volunteering opportunities at science discovery centres and public engagement organisations. A foot in the door, a genuine passion for the subject and an opportunity to prove your worth are often all you need.
While I ended up pursuing a career in writing, I have very fond memories of working in public engagement. Each day was different, and the highlights will always stand out – such as creating alien slime using calcium alginate to explain the differences in chemical and physical reactions. I am proud to be an adopted chemist – working with talented communicators inspired me to take an interest in a subject I had always been very ambivalent about at school.

We are a strategic and creative B2B marketing agency, highly focused on science and technology markets. We work closely with our clients to develop and establish brands that showcase the creativity and innovation behind their science, and differentiate their position in their market.