Now more than ever, labs need to embrace digital efficiency to drive core business and restart innovation to gain a competitive advantage in 2020 and beyond. Given the right tools, lab managers and directors can drastically reduce sunken costs and motion waste while giving their scientists back 25% of their time to focus on more value-added activities.
In this recorded webinar you'll learn how to boost productivity with fewer onsite resources and reduce risk using innovative, digital lab management solutions.
Join Haydn Boehm from Merck for an engaging discussion on digital innovation in the lab environment and an introduction to the brand-new Lanexo inventory, safety and compliance management system.
By attending this webinar you will learn:
How current inefficiencies in chemical inventory management are impacting productivity and profitability in the lab
How companies can stay productive with fewer people and resources on-site
How automated data capture can be easily implemented to manage lab throughput and simplify compliance
How accelerating efficiencies through digital transformation can enable companies to focus on value creation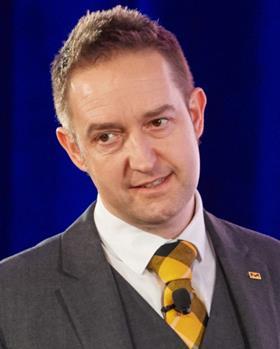 Speaker: Haydn Boehm, head of commercial marketing, connected lab, Merck KGaA, Darmstadt, Germany
Moderator: Benjamin Valsler, digital editor, Chemistry World magazine

Our purpose is to solve the toughest problems in life science by collaborating with the global scientific community – and through that, we aim to accelerate access to better health for people everywhere. We provide scientists and engineers with best-in-class lab materials, technologies and services. We are dedicated to making research and biotech production simpler, faster and safer.
The life science business of Merck operates as MilliporeSigma in the U.S. and Canada.
Merck, the vibrant M and Lanexo are trademarks of Merck KGaA, Darmstadt, Germany or its affiliates. All other trademarks are the property of their respective owners. Detailed information on trademarks is available via publicly accessible resources.